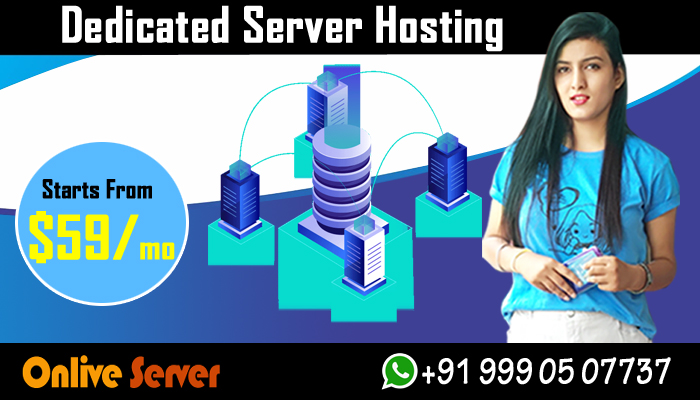 Thailand Dedicated Server Hosting
Onlive Server offers a comprehensive line-up of hybrid Thailand Dedicated Server Hosting in Bangkok from the basic entry-level to a latest high-performance server across the world at affordable price. Get Bangkok based hosting server with several features like choice of Linux operating systems and customization service, high-speed, redundant network and backed with 24×7 supports. Also, get pro-active server monitoring and 99.95% uptime SLA.
Our Cheapest Dedicated Servers are ideal solution for online websites and applications with high traffic volumes.
Processor / Cores / Threads / RAM / Space
Location
Monthly
Action

Thailand Dedicated Server – DSX1 – Intel Core i7-4790 – 4c/8t/4.00 GHz, 8GB RAM, 500GB HDD
Bangkok, Thailand
$149

Thailand Dedicated Server – DSX2 – Intel Xeon E3-1230 – 4c/8t/3.2 GHz, 16GB RAM, 1TB HDD
Bangkok, Thailand
$199
Thailand Dedicated Server Management:
We provide a fully managed dedicated server hosting service in Thailand. Our cheap dedicated server hosting plans are fully managed with the single and dual-core processor, Windows and Linux Dedicated Server Hosting plans available with Scalability, flexibility, and reliability. The Thailand Dedicated Server hosting team monitors your servers and provides custom configurations to clients. We include cpanel/WHM free with all Dedicated Servers. We also provide web hosting control panels such as – Ajenti, Baifox, ClusterCS, DirectAdmin, Domain Technologie Control, Froxlor, Gnupanel, H-Sphere, etc. and CMS installation for various platforms Like Java, PHP, Perl, Python, Microsoft ASP.NET, Software as a Service, etc. We explain the name of CMS for PHP Platform are- ATutor, Backdrop CMS, b2evolution, WordPress, Prestashop, Joomla, Drupal, etc.
Fully managed Dedicated Server Support
Initial Setup of Dedicated Server Hosting
Control panel installation.
Re-installing the OS.
rDNS setup.
Hardware and Network related issues.
Choose the best Dedicated Server Hosting from Onlive Server
Monthly basis Thailand Dedicated Server Hosting Plans and Prices are:
Intel i7-4790 – 4C/8T/4.00 GHz/8GB RAM/500GB HDD: $149
Intel Xeon E3-1230 – 4C/8T/3.2GHz/16GBRAM/1TB HDD: $199
Intel Xeon E3-1241 – 4C/8T/3.5GHz/32GBRAM/2x1TB HDD: $299
Apart from these, we are also offering other dedicated server hosting plans because here custom hardware is available so, we can deploy your server according to our needs.
Our Dedicated Server with International Dedicated Bandwidth:
2 Mbps / 60$ per Month
5 Mbps / 150$ per Month
10 Mbps / 300$ per Month
20 Mbps / 500$ per Month
50 Mbps / 1200$ per Month
100 Mbps / 2000$ per Month
Mainly we are provided to our client Shared 20 Mbps per Server.
Custom Technical Support:
Here you know that we are providing fully managed dedicated servers with technical support without pay any extra charge and also included managed services:
Application installation: We can install Content Management Systems for our client needs – like WordPress, Joomla and Drupal etc. as per your choice.
Software installation: We are providing Software Support for our client with the integration of these software like WHM, Plesk Panel, ZPanel, Vesta CP etc.
Sever Setup of cgi Web Proxy Server (An anonymous CGI Proxy is a type of proxy server that works through an encrypted web form embedded on another web page hosted securely using SSL (Secure Socket Layering), also often called a "Web proxy).
Storage Server Setup: In storage server, we have attached multiple HDD on single server for backup server for exm- So you can take automatic backup- Daily basis, Monthly Basis, Weekly Basis and as your prefix time (Define Time).
SMTP Server Setup: We also provide Mail Server Setup as per your choice. Some of the name of Mail Servers are – Exim, Postfix, qmail , Zimbra, Haraka Microsoft Exchange Server, HMailServer ETC.
Web Server : We are also providing to our customer to proper setup of web servers like Apache web server, Apache Tomcat, Microsoft's Internet Information Services (IIS) Windows Server, Nginx web server, lighttpd, Jigsaw, Oracle Web Tier, Zeus web server etc.
Fully Customizable High Performance Thailand Dedicated Servers
Storage Options: Select SSDs for performance or HDDs for higher capacity
Large RAM options to meet the performance needs of your application.
In Thailand We have routing our network through these top ISP like-True Broadband, 3BB, TOT, CAT, True Internet and we have a data center in Bangkok Location and have connectivity in major cities of Thailand like – Malaysia, Hong Kong, Taiwan, China, Singapore, Indonesia and India also.
Select a Bangkok based Cheap Dedicated Server Hosting packages in Second with one click from Onlive Server and also configure your dream server at a low cost with free technical support 24*7. Any Issue regarding our Dedicated Hosting Plans than connect with our specialists through , Email, Skype: ONLIVEINFOTECH and with Live Chat.