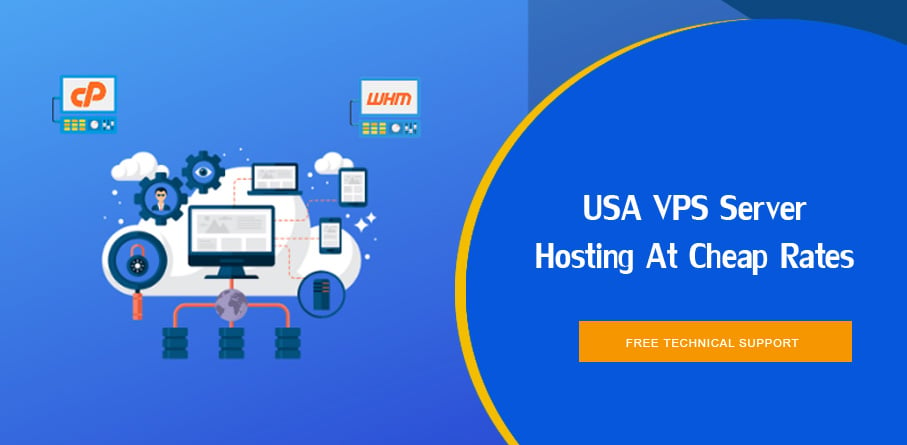 Cheap VPS Hosting in USA by Onlive Server
The demand for a reliable VPS hosting provider in the United States has grown rapidly since the introduction of the Internet in the USA. With the spread of the Internet, the number of best and Cheap VPS Hosting service providers in the country has increased. And this increase in the number of web hosting companies that give the hosting service lower and extremely prohibitive. But If you want to get the best USA VPS hosting. You don't have to worry because Onlive Server company that puts its customers above everything else. If you are still wondering about an excellent VPS hosting provider? Onlive Server is the complete solution for all hosting needs.
USA VPS Hosting Plans
Data Center
Plan/Cores/RAM/Space/Bandwidth/Hypervisor
Operating System
Monthly
Action
Onlive Server, we are pleased to introduce you to the first USA VPS server hosting provider. Our hosting price for the USA VPS server starts at only $11/month. We provide 1 core processor with 1 core, 1 GB of RAM, HDD up to 30 GB, and bandwidth of 1000 GB, as well as KVM VPS in our United States. Onlive Server, we proudly announce that we offer a wide range of excellent services, including the choice of the operating system. Windows or Linux, based on high network availability, unlimited bandwidth, firewall security, and affordable pricing.
We can offer honest prices, excellent quality, and fast delivery times. We provide an inexpensive USA VPS server with 24*7 customer support. And we also offer free technical support services. We can assist you from anywhere in the world and guide you step by step in the solution. You can send us an e-mail, call us or chat online with us directly here.
VPS Hosting is the perfect and affordable hosting solution for website owners. Our VPS USA hosting server gives you full control of your hands. Freeing up storage space for other users is unnecessary because VPS offers custom server hosting. Onlive Server is committed to providing customer satisfaction with the best features, speed, professional service, and customer support 24 hours.
We have the cheapest USA VPS hosting that is in the price range of $11/month to $44/month. Through advanced technology, we offer you cheap USA VPS servers with these configurations, such as processors with up to 1 core, up to 1 GB of RAM, and up to 30 GB of HDD. Our data centers in the United States are based on a world-class infrastructure for companies. Knowing the importance of speed and corporate security, we use higher technology with a high degree of flexibility, ultra-fast connectivity, and exceptional server security levels.
Watch Video

Our features:
Uptime Guarantee –
We offer a high guarantee of network availability for all our services. Our technical experts provide first-class customer service 24 hours a day. We are just a phone call away if you encounter a problem at any time. You can also send an email or simply leave a message. Our experts solve your problems in just a few minutes.
Fast Loading –
We are a reliable VPS hosting service provider in the United States, offering services worldwide that offer ultra-fast upload speeds.
Improved plan –
You have the complete freedom to personalize your server at any time with minimum downtime.
Reliable hardware
We are a leading company in the USA VPS Server industry in the United States, and we use the latest hardware platform to ensure maximum performance.
Service Monitoring 24/7
Our team of professionals monitors the server day and night to detect potential threats.
We Await Your Feedback
We appreciate any feedback to improve the quality of our service.