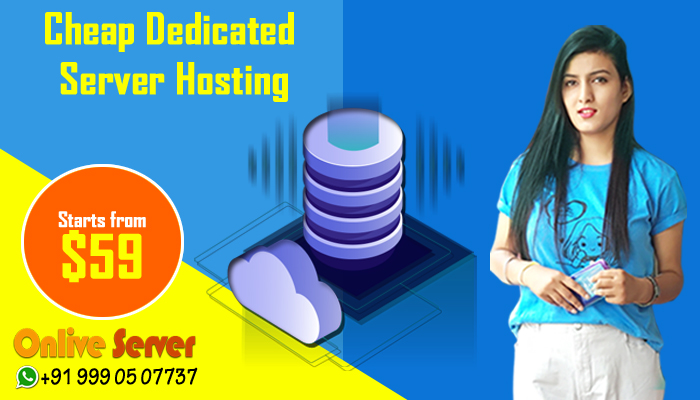 If you have to start your online business and want to host your own website, in this condition you must be aware of some hosting terms. There are lots of hosting related highly technical terms which we usually use in our daily life. First of all, we will discuss the types of hosting servers. Cheap Dedicated Server Hosting is the server where a single owner takes the charge of the whole server with full root access. They manage the whole server and control all of its resources. The whole server is not shared with anyone else. Dedicated Hosting services are costly in comparison to their hosting services.
Processor / Cores / Threads / RAM / Space
Location
Monthly
Action

France Dedicated Server – DSX1 – Intel Xeon-D 2123IT – 4c/8t/3.0GHz, 32GB RAM, 2x 2TB HDD SATA
Gravelines, France
$110

Germany Dedicated Server – DSX1 – Intel Core i7-2600 – 4c/8t/3.80GHz, 16GB RAM, 1 TB SATA
Kassel, Germany
$69

Hong Kong Dedicated Server – DSX1 – 2x Intel Core i3-4150 – 4c/8t/3.50 GHz, 8GB RAM, 1TB HDD
Hong Kong
$249

India Server – DSX1 – Intel Xeon E3 2136 - 6C/12T/4.50 GHz, 16 GB RAM, 480 GB SSD raid 1
Noida, India
$149

Malaysia Dedicated Server – DSX1 – Intel Xeon E3-1275 – 4c/8t/3.80GHz, 8GB RAM, 1TB SATA
Malaysia
$140

South Korea Server – DSX1 – Intel Xeon L5630 – 4c/8t/2.40GHz, 8GB RAM, 1TB SATA
Seoul, South Korea
$89

Thailand Dedicated Server – DSX1 – Intel Core i7-4790 – 4c/8t/4.00 GHz, 8GB RAM, 500GB HDD
Bangkok, Thailand
$149

Turkey Dedicated Server – DSX1 – Intel Xeon E3-1240– 4c/8t/3.7GHz, 8GB RAM, 2x 500GB SATA
Istanbul, Turkey
$89

USA Dedicated Server – DSX1 – AMD Quadcore – 4c/8t/3.0Ghz+, 16 GB RAM, 1TB SATA
Kansas City, USA
$79
Shared Server
Shared hosting server is a server in which a single server is used by multiple users. Here a single resource is used by many users as well it's cheaper in price.
VPS Server
VPS stands for the virtual private server where a single virtual machine handles lots of users. It is just a hybrid of the shared and Cheap Dedicated Server Hosting. It contains much-advanced functionality, flexibility, and lots of resources like a dedicated server at a low price.
Linux/Windows Server
A Hosting Server powered by Linux and run on Linux based operating system is known as Linux hosting server. It depends upon the choice of customer that what type of hosting platform they need to host their website. There is another choice i.e windows hosting server which runs and support all windows based application.
Reseller Hosting
In reseller hosting server we generally acquire a block of server resources and resell these at our own hosting services.
On behalf of your business need, you can do the selection of hosting server. Generally, for a start-up, VPS server is enough to fulfill their hosting demands. In case of the large and complicated type of business, we need dedicated hosting server which gives more disk storage and bandwidth facility to us. There are also other choices available which can be useful and beneficial for our business purposes.