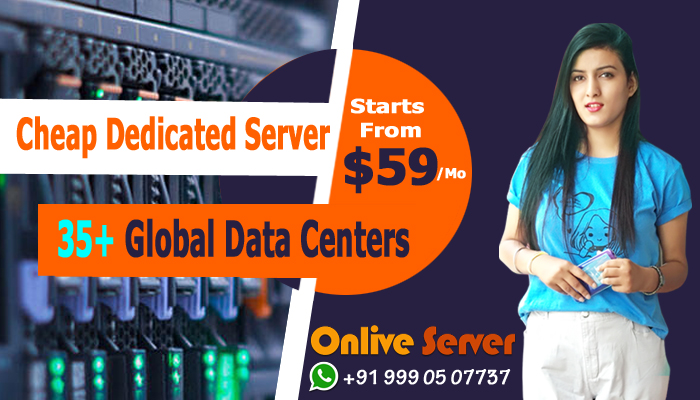 Cheap Dedicated Server Hosting
You need to make your website available to people. The Cheap Dedicated Server Hosting will help your business website to be visible and easily accessible. The dedicated server will only work for your company solely.
Pick the Cheap Dedicated Server Hosting Plan
Processor / Cores / Threads / RAM / Space
Location
Monthly
Action

France Dedicated Server – DSX1 – Intel Xeon-D 2123IT – 4c/8t/3.0GHz, 32GB RAM, 2x 2TB HDD SATA
Gravelines, France
$110

Germany Dedicated Server – DSX1 – Intel Core i7-2600 – 4c/8t/3.80GHz, 16GB RAM, 1 TB SATA
Kassel, Germany
$69

Hong Kong Dedicated Server – DSX1 – 2x Intel Core i3-4150 – 4c/8t/3.50 GHz, 8GB RAM, 1TB HDD
Hong Kong
$249

India Server – DSX1 – Intel Xeon E3 2136 - 6C/12T/4.50 GHz, 16 GB RAM, 480 GB SSD raid 1
Noida, India
$149

Malaysia Dedicated Server – DSX1 – Intel Xeon E3-1275 – 4c/8t/3.80GHz, 8GB RAM, 1TB SATA
Malaysia
$140

South Korea Server – DSX1 – Intel Xeon L5630 – 4c/8t/2.40GHz, 8GB RAM, 1TB SATA
Seoul, South Korea
$89

Thailand Dedicated Server – DSX1 – Intel Core i7-4790 – 4c/8t/4.00 GHz, 8GB RAM, 500GB HDD
Bangkok, Thailand
$149

Turkey Dedicated Server – DSX1 – Intel Xeon E3-1240– 4c/8t/3.7GHz, 8GB RAM, 2x 500GB SATA
Istanbul, Turkey
$89

USA Dedicated Server – DSX1 – AMD Quadcore – 4c/8t/3.0Ghz+, 16 GB RAM, 1TB SATA
Kansas City, USA
$79
People dwell in a predicament regarding choosing the web host for their website. You always need a trustworthy server. A server is like a house where you keep all your essential belongings. The server stores all the documents, files, pictures, and videos. A server is a group of computers just like ordinary computers we use at home. The machines have an internet connection so that users can access have access to the website. The servers often store the personal data of people. This is the reason security is a primary concern when choosing a site.
Tips for choosing a web hosting server
When you start looking for a server, you need to know about the requirements of your website. What kind of site do you have? What kind of work your site does? For example, if your website is a personal portfolio website, then it needs a high-traffic and high-volume server. If your website deals with small to medium businesses, then you can go for shared hosting. The advantage of shared hosting is you can share the price because you are sharing space with other websites.
The type of website plays an important role when you go to hire a server. For example, the content management website is leading the business. If your website is an e-commerce website, then you need to find a server that can provide all the requirements for a business site. The job-seeking website deals with the personal information of people. Apart from that, the website needs a server that will be user-friendly yet with high technical value.
While you are opting for hiring a web hosting site, it is essential for you to choose a technologically advanced server. You need to attract customers. To attract customers, you need to make the website smooth and traffic-free. You need to make your site easy for the users so that they can access all the information they want. The RAM and bandwidth play a pivotal role in that case. The bandwidth provides speed to the users so that they can quickly access all the information.
Cheap Dedicated Server Hosting makes you understand how the pricing works. If you go for a sharing basis, the price naturally goes down. The amount depends on how much-advanced service you want for your website.
Lastly, it is evident that hiring a server needs a good knowledge of the industry. You need to have the details of the company that rents the server. You need to look for an experienced company that will give you a server that will help you to grow your business; when it comes to the price, you need to compare it before making the decision.
Cheap Dedicated Server Plans for 35+ Global Locations Worldwide – Onlive Server
FAQs
Why do you need a cheap server?
It is essential to choose an affordable option because your business needs wise investment so that you get a return on investment.
Why is registration important?
It is essential to have a registered business website that will carry your business's name and help to establish your reputation and brand image.
How do get good service?
In order to find a good hosting service, it is essential to do market research. It will help you to get a good hosting service.
Does it provide security to your website?
Yes.