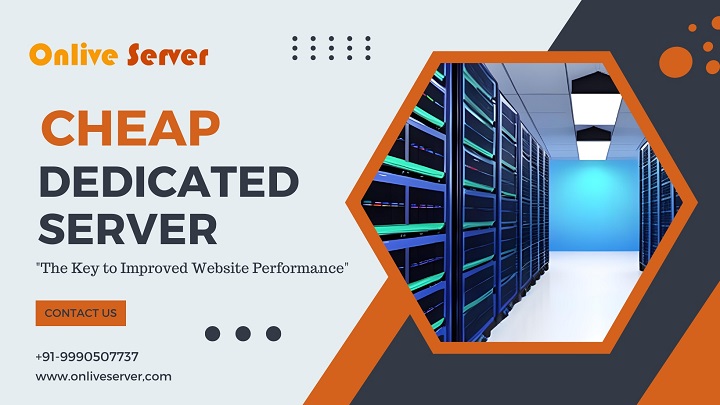 Dedicated Server Hosting
Other than installation of DDoS protection and properly upgrading and updating the website along with scheduling a proper data back-up for the dedicated server, there are also other extra security options of a Cheap Dedicated Server. Those are mentioned below for your convenience and ease of usage adhering to the quality and quantity.
Pick the Cheap Dedicated Server Hosting Plan
Processor / Cores / Threads / RAM / Space
Location
Monthly
Action

France Dedicated Server – DSX1 – Intel Xeon-D 2123IT – 4c/8t/3.0GHz, 32GB RAM, 2x 2TB HDD SATA
Gravelines, France
$110

Germany Dedicated Server – DSX1 – Intel Core i7-2600 – 4c/8t/3.80GHz, 16GB RAM, 1 TB SATA
Kassel, Germany
$69

Hong Kong Dedicated Server – DSX1 – 2x Intel Core i3-4150 – 4c/8t/3.50 GHz, 8GB RAM, 1TB HDD
Hong Kong
$249

India Server – DSX1 – Intel Xeon E3 2136 - 6C/12T/4.50 GHz, 16 GB RAM, 480 GB SSD raid 1
Noida, India
$149

Malaysia Dedicated Server – DSX1 – Intel Xeon E3-1275 – 4c/8t/3.80GHz, 8GB RAM, 1TB SATA
Malaysia
$140

South Korea Server – DSX1 – Intel Xeon L5630 – 4c/8t/2.40GHz, 8GB RAM, 1TB SATA
Seoul, South Korea
$89

Thailand Dedicated Server – DSX1 – Intel Core i7-4790 – 4c/8t/4.00 GHz, 8GB RAM, 500GB HDD
Bangkok, Thailand
$149

Turkey Dedicated Server – DSX1 – Intel Xeon E3-1240– 4c/8t/3.7GHz, 8GB RAM, 2x 500GB SATA
Istanbul, Turkey
$89

USA Dedicated Server – DSX1 – AMD Quadcore – 4c/8t/3.0Ghz+, 16 GB RAM, 1TB SATA
Kansas City, USA
$79
Log in through the medium of trusted network usage only –
It is well advised and recommended that when you are about to log in or enter into a dedicated hosting account you can always opt for a moment of consideration that what security of network are you utilizing. This can be termed as one of the most efficient and simple of the ways to keep the security of the server and along with that keeping in hand the opportunity to increase it.
For better safety and security of your primary and secondary data avoiding logging in through the medium of utilizing your username and password is not recommended as those public network is not approved for a hundred percent of security.
It is considerably an easy approach to head to a public place and work on your website through logging in via the public Wi-Fi network. But it is important to remember that, the data you enter along with your server username and password will be visible to a lot of public. Henceforth, the log in data you are entering getting to be comprisable and it can be compromised at any point of time. Thus the security of the server is put to risk.
The only safest option is to log inside your hosting account with the usage of a trusted network. The better thing to do will be informing all the other authorised users to follow this rule as well to safeguard themselves from any kind of data breach and cyber-attack.
Watch Video

Checking for security updates time to time and keep a mind on the patches –
Always one should take the required time to install the security updates and patches as early as they become available in the system or by means of getting the alert than postponing it. You can also check these updates on a daily basis rather than waiting for the alert or the prompt.
Security updates and patches are often designed to fix the vulnerabilities in various software programs and applications. These types of vulnerabilities can attack and damage the security of the website and server information.
These updates generally help you in attaining a certain amount of security and protection. Occasionally deleting any files, formats, applications, software, programs are often termed as safer and secure way if you no longer use them. It helps in streamlining the server along with frees up the resources to store other relatively necessary data.
You will be able to gather a better speed in webpage loading. The host will not require stagnant files for retrieving the information it requires.
Consideration of hiring a managed server option –
Hiring a managed service provider for helping to maintain the cheap dedicated server is better than manually procuring all the systems.
Generally, managed dedicated server has a dedicated well-nourished team of administrators who can handle the daily maintenance, security, protection and other daily deeds of keeping a server running smoothly.
Generally, a Dedicated Server Hosting which is entirely managed is required for the organizations who do not have a lot of experience or otherwise do not have an in house administrative team to install the updates, run the security audits on time
The managed dedicated server ensures that the data is backed up in a while and keeps the whole process smooth and functioning.