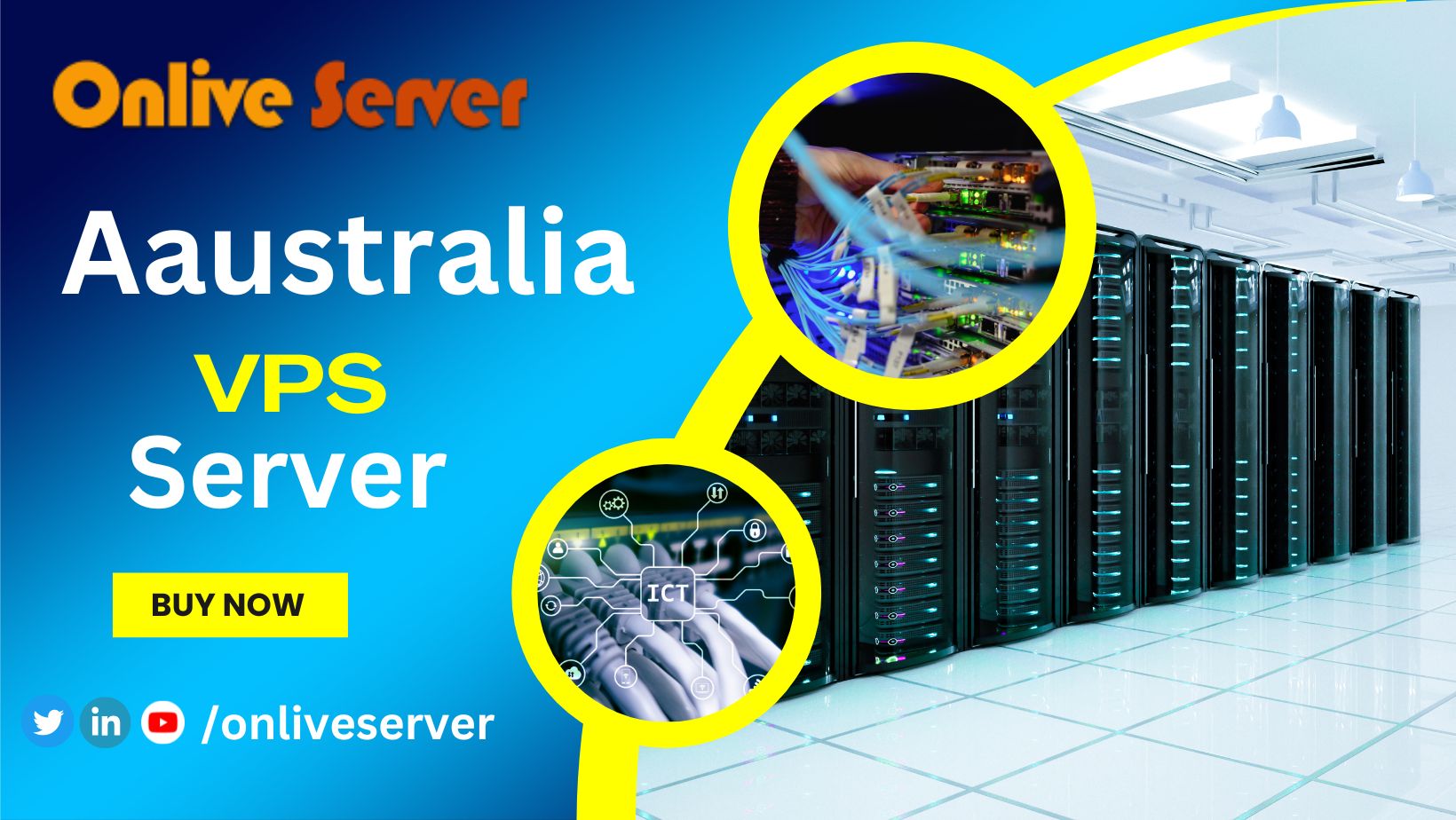 If you're starting a new Internet company, you may want to consider purchasing an Australia VPS Server. And looking for a low-cost option to host your website's files, databases, and other content. You have access to your virtual server. And you may save money by choosing Australia Server Hosting's VPS virtual private server as your web host. When operating a website, it is critical to choose the finest web host. If you wish to reduce your running expenses.
VPS stands for a virtual private server. Similar to a dedicated server, but with more users. Despite being a powerful server, the VPS operates as if it were a dedicated server. That may host a number of websites for different customers. A virtual server is equivalent to a dedicated server, despite the fact that you share the server's hardware with other clients. When you get an Australia VPS Server, you will obtain a large amount of bandwidth, storage, and processing capability, which you may use to host websites. Control programmers or a mail server.
How to Get a VPS Server in Australia
Australia Before you can purchase a VPS server in Australia, you must first register an account with Our Company. Begin by entering your email address and selecting a password. After making an account, you can visit the order form and choose the Australia VPS server of your choice.
How To Choose the Right Hosting Plan?
Those looking to improve the performance of their website should think about hosting. When selecting a hosting package, there are many factors to consider.
First, ensure that your server has enough RAM and CPU power to handle your website. If not, you'll need to upgrade your server and increase your budget.
Take note of how much disc space the provider provides with each package that you choose to host. You don't want to squander the additional disc space you pay for if you don't need it in future months.
When choosing a host, consider data transmission speeds since they may greatly affect page load times and overall performance. The quicker the transmission rate, the better
Unlimited Bandwidth and Disk Space
With a VPS, you'll have a set amount of bandwidth and storage space, so overuse will never be a problem. If there is an unexpected rise in traffic, you may be certain that your server will not go down due to the inability to manage the increased load. With a VPS, you will always have access to a certain amount of bandwidth and storage space. You may also expand your disc space and bandwidth if you don't go over your permitted limits.
Customized Operating System
When purchasing a VPS, you may choose an operating system depending on your needs. Install Ubuntu on your virtual server if you want to host a website and run a few database-driven apps. If you need a more durable system that can take up a lot of traffic, you might choose CentOS. If you have specific security needs, you may choose a VPS with the finest operating system. If you require a server to run WordPress.
Full Root Access
Another great advantage of hosting your website on a VPS is complete server root access. Because you have root access, you can install any programmer and change server configuration settings. You'll never have to worry about another user installing software on the same server that interferes with your website's functioning. Installing a firewall, changing DNS settings, or installing an SSL certificate are just a few examples. Because you have root access, you may install any software that requires root access on your server, including web servers and database servers.
24/7 technical support
If you've identified a hosting provider with a high uptime but no technical support, don't give up. It is always possible to request technical assistance, and you may obtain help with any difficulties or concerns. This is critical whether you manage a highly technical website and need help with server optimization, or if you just have a few questions regarding the services your web host offers.
Conclusion
A virtual private server is a fast and inexpensive option to host your website. When you utilize a VPS, you will have total control over your server, allowing you to install the software you need and alter the setup as you see necessary. You will also have total root access to your server and the ability to choose a customized operating system depending on your needs. A Cheap VPS Server is an excellent choice for anybody wishing to host a website, operate an application, or power a mail server.