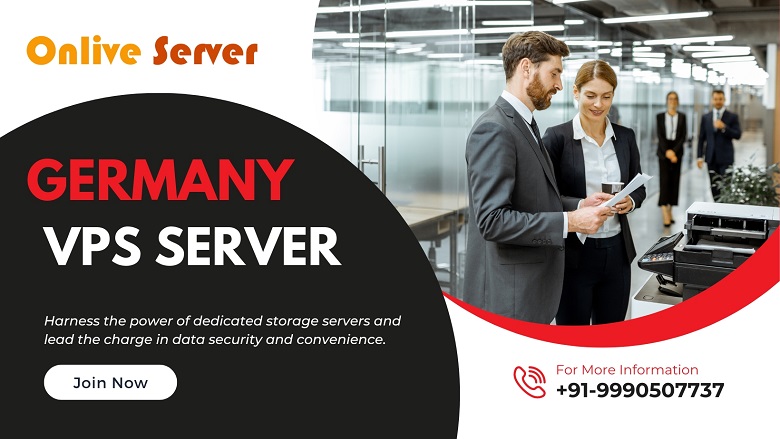 Germany VPS Server Hosting
Technology is all about helping humankind and thus making life effortless. However, much we try to stay out of it; the notion of technology has engulfed the entire world. There is no denying that the common mass started to resort to technology high the hike of social networking. And, as innovations never stop, technology like a shapeshifter blessing us taking various forms. Germany VPS Server is one such fruit of technical development that seems like bolstering the business body significantly. This read may help you find another perspective of VPS and how it can potentially help the business expand.
Processor / Cores / Threads / RAM / Space
Location
Monthly
Action
Assessing VPS
VPS that is Virtual Private Server is a type hosting for your website. This kind of hosting is quite popular among the small and medium scale of business. Those website owners who run out of shared hosting limit generally upgrade to VPS hosting. To perform VPS employs specific virtualisation technology, which helps the host distribute the resources among multiple servers. This makes a dedicated virtual private server. Best Germany VPS Server hosting makes sure to provide the services almost like a dedicated server at a shared hosting price.
Why VPS is a necessity
Whether you are creating a webpage, a web app, a complex e-commerce page, you will need to hire a hosting service. Server hosting is a powerful computer program with which you can store resources and run various applications. However, fast and secure a dedicated server can be, investing in it is quite expensive. VPS that is Virtual Private Server can be the right choice for medium and small enterprises. With Best Germany VPS Server hosting, you can expect a dedicated server's performance, which is way better than shared hosting. They have various plans to fit in need of the patrons; you may need to select your choice.
Various types of hosting
While searching for a hosting service, you have made an idea that VPS is the only hosting service available. There are as many as three types of hosting widely available in the market.
• Shared hosting: Shared hosting is a kind of hosting, which is more economical. In this type of hosting, you will have to share your website resides within a server with various other websites. It would help if you remembered that the resources in a shared hosting lay bare, making it more risk-prone.
• Dedicated server: dedicated server, on the other hand, is wholly dedicated to your website. This makes this server quite expensive. Generally, business with big names usually hires the service of a dedicated server.
• Virtual Private Server: Well! This is the most favoured server. A VPS lies somewhere between the dedicated and shared server.
How VPS is helping business bodies to grow
Before introducing VPS, the business bodies have to invest their hard-earned money to buy their own servers. These servers used to be dedicated initially. Also, to maintain and provide support hiring an IT service was essential. However, with the introduction of VPS, you can blithely cut off these expenses now. Whether it is a small or medium enterprise, a few VPS aspects are proving to be quite useful. These aspects are conducive to the growth of the business. Best Germany VPS Server has few of the below mentioned.
Lesser cost of ownership
With the advent of internet service, the small and medium business bodies can lessen their burden of doing the managerial task. With the VPS, it has become easy to compute the administrative task without employing any physical being. As the name implies, VPS is a private virtual server that allocates the resource among multiple servers, making it more economical than a dedicated server. Best Germany VPS Server hosting provider will ensure 24/7 service IT support, potentially pushing your business forward to grow. However, it is suggested to know the stance of your business better before taking up a service.
More control
VPS allows the host to have full control because it is the most favored than any other server in the world. In shared hosting, the control remains within the service provider. Thus, it makes the website less user friendly. You also need to know that as the rouge application can shut your website in shared hosting. The Best Germany VPS Server ensures that the total control remains within the users.
Independence in performance
A business body can be highly benefited with VPS as the performance is never affected by another user. Unlike shared hosting, you do not have to share the server, so any other website's malfunction will never affect you in the least. This ensures the patrons a secure surfing experience. With the advancement of technology, almost every sector is forced to take resort to digitization. With the Best Germany VPS Server hosting service, you can be relaxed as most of the business computing will be automatically done.
When to choose VPS
There is no doubt the virtual server makes a perfect server option; however, you may need to understand the time you may need to upgrade your hosting limit. The below-mentioned instances will help make the decision of your up-gradation.
• Limited Budget: You know as a beginner shared hosting is a better option, but the shared hosting limit runs out you may need an up-gradation. VPS is the perfect option to upgrade your hosting limit; it is inexpensive but provides the most optimum performance.
• Several running applications: If your business demands you to run several applications, you can consider renting a Germany VPS hosting. Best Germany VPS Server hosting company is ready to squeeze themselves into your need with their array of a plan. VPS generally comes with optimum flexibility like that of a dedicated server; this allows you to install the third-party application to better your business.
The conclusion
When it comes to online business, choosing the perfect hosting service is quite crucial. VPS can be a reliable option for your website; however, it is suggested to invest time doing thorough research before making a final deal.