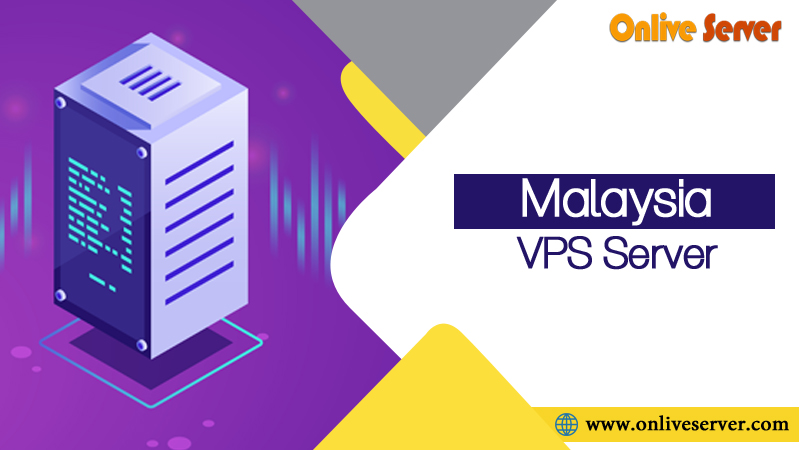 Malaysia VPS Server solutions are the most trending option for businesses of all sizes because of their low-cost pricing and unhindered flexibility. With a Malaysia VPS Server, you will get many benefits such as complete root access, resource monitoring, maximum uptime, and backup solution. You can also choose your preferred data center location to maximize reliability and performance.
Best VPS Hosting Plan
In the business world, services and products are directly proportional to each other. The more services you offer to your customers, the higher your profit margin will be.
If you are looking for a VPS hosting plan that can be tailored to meet all of your business needs, then Onlive Server is sure to provide you with the best solution. We have an extensive database of standard configurations that are ready-to-use upon purchase from us. You don't have to worry about setting up or configuring any hardware because it has already been done for you. Our servers come equipped with SSD, which means they're faster than traditional HDD. We also take care of security by monitoring our systems 24/7 so there's no downtime due to hackers trying break in.
We offer our high-performance and powerful VPS hosting services at a low-cost with the best features to meet the varying needs of various business verticals. Our service plans come with SSD storage andKVM virtualization technology that gives high-speed performance. You also get 24×7 technical assistance from our experts at no additional cost. Furthermore, we ensure high data security with the help of advanced DDoS protection and free SSL certificate.
VPS Hosting Features
• High-end DDoS protection
The best Malaysia VPS Server Solution for Users – Onlive Server has a high-end DDoS protection, which is provided by the best DDoS protection providers in the world. You can have this protection with just a few clicks of your mouse and you will be able to see the difference in your website's performance after one or two days.
• Free SSL Certificate
The free SSL certificate is available for all user who buy VPS server from Onlive Server. This allows you to secure your website with increased trust in your site. This also makes it more likely that visitors will complete their transaction on your site, which can benefit your business.
• Full root access
A VPS server is a virtualized computer that runs on a physical server. It's like your own personal computer, but it's not. All you need to do is rent one from someone and then use it however you want. Full root access enables users to install any software they want, manage their server as they please, and even change the network settings of the machine if they want to tweak something.
• KVM virtualization technology
KVM virtualization is a type of virtualization that uses the kernel-based virtual machine (KVM) to create virtual machines.
It is used in cloud computing, a technology used to provide services as an alternative to physical servers for companies, organizations and individuals. KVM virtualization allows users to access their operating systems through a web browser or application without being connected directly to the server that hosts it.
• Resource monitoring tool
Onlive Server is a highly scalable VPS server solution that offers unparalleled flexibility and control to users. This includes the ability to monitor CPU, RAM, Disk and Network usage from within your own account. You can then set limits for each resource and receive alerts when those limits are reached. Additionally, there are different settings available for each user on the system, allowing you to ensure that everyone gets their fair share of resources without sacrificing performance or reliability of your network.
• 99.99% uptime guarantee
You can be rest assured that your VPS server will never go down. We have the best support team and technicians who are always ready to help you get through any technical problems that might arise.
Our support team works around-the-clock to ensure that there is no downtime or disruption at all. Because of any sort of error or problem related with our services or infrastructure.
• Multiple OS choice (Linux & Windows)
There are two most popular operating systems used in the world: Linux and Windows. The main difference between the two is that Linux is open source, while Windows is close source. Linux can be download for free, while Microsoft charges a fee for its OS.
Windows has been around much longer than Linux and boasts a large user base due to its ease-of-use and familiarity with many individuals. However, security issues have caused some users to migrate over to Linux as it's more secure. Than Windows by nature of being open source.
You can host all types of websites on Onlive Server including large ecommerce sites, social media sites, etc. As they have scalability options available as per your need.
Onlive Server is a Malaysia hosting company and they offer VPS hosting, dedicated hosting and cloud hosting services. They use SSD storage and KVM virtualization technology that ensures faster performance compared to other solutions in the market. They also offer free SSL certificates for all their customers who buy any plan from them.
Conclusion
We are committed to providing best-in-class Malaysia VPS Hosting solutions to meet the business needs of our clients. We have an efficient team of technical experts who can guide you in selecting the right plan. With us, you get complete root access and full control of your virtual server at a very affordable price. Our SSD VPS hosting plans come with free SSL certificate that ensures high data security. In addition, we offer 24×7 support services to all our clients across the globe.