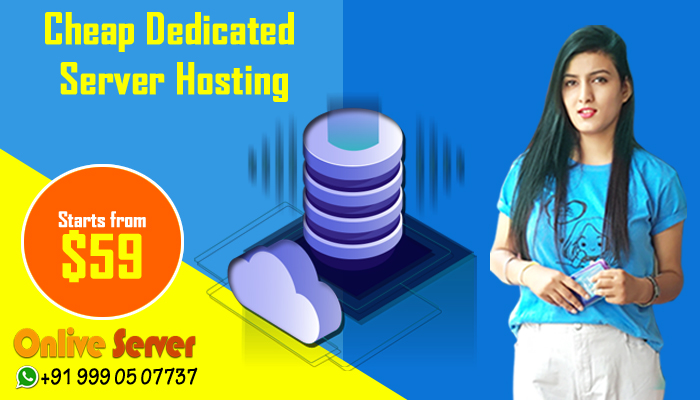 Onlive Server will give you Cheap Dedicated Server Hosting Hosting with Powerful hardware, Security and Support enjoyed increased power, flexibility, and get full control for your Business with high Speed processors, high Bandwidth So, you will reach to above Expectation Level. Now-a-days Onlive Server Provide many benefits of Cheap Dedicated Server hosting especially compared to shared hosting and VPS Hosting. These hosting are commonly available with the lowest amount of price and higher security.
Processor / Cores / Threads / RAM / Space
Location
Monthly
Action

France Dedicated Server – DSX1 – Intel Xeon-D 2123IT – 4c/8t/3.0GHz, 32GB RAM, 2x 2TB HDD SATA
Gravelines, France
$110

Germany Dedicated Server – DSX1 – Intel Core i7-2600 – 4c/8t/3.80GHz, 16GB RAM, 1 TB SATA
Kassel, Germany
$69

Hong Kong Dedicated Server – DSX1 – 2x Intel Core i3-4150 – 4c/8t/3.50 GHz, 8GB RAM, 1TB HDD
Hong Kong
$249

India Server – DSX1 – Intel Xeon E3 2136 - 6C/12T/4.50 GHz, 16 GB RAM, 480 GB SSD raid 1
Noida, India
$149

Malaysia Dedicated Server – DSX1 – Intel Xeon E3-1275 – 4c/8t/3.80GHz, 8GB RAM, 1TB SATA
Malaysia
$140

South Korea Server – DSX1 – Intel Xeon L5630 – 4c/8t/2.40GHz, 8GB RAM, 1TB SATA
Seoul, South Korea
$89

Thailand Dedicated Server – DSX1 – Intel Core i7-4790 – 4c/8t/4.00 GHz, 8GB RAM, 500GB HDD
Bangkok, Thailand
$149

Turkey Dedicated Server – DSX1 – Intel Xeon E3-1240– 4c/8t/3.7GHz, 8GB RAM, 2x 500GB SATA
Istanbul, Turkey
$89

USA Dedicated Server – DSX1 – AMD Quadcore – 4c/8t/3.0Ghz+, 16 GB RAM, 1TB SATA
Kansas City, USA
$79
Onlive Server Provide Best Dedicated Server Hosting at low cost. That you can host many domains as you want and we also provide the customization option so, you can customize the control panels as per your choice.
Most of the time, you can manage own server by yourself
You can set up your server and install custom security options
Our Dedicated Server Provide Better security since the server is dedicated to only single user and not shared with any other user.
Present days Dedicated Hosting is known as one of the best type of hosting, So if you choose Cheap Dedicated Server Hosting from Onlive Server it will make sure it gives the best fit for your requirements.
Onlive Server Include These Services to Our Dedicated Hosting Plans:
Server Hardening Upon Deployment
Intelligently Routed Blend of 10 Transit Providers
Free Inbound Bandwidth
99.99% Uptime SLA
Power Management
Network Layer Intrusion Detection System
Easily Interconnect Multiple Servers Between Data Centers
CMS integration for Various Platforms
Pre-install Web Hosting Control Panels
24*7 Support (including technically or physically)
Get More Power with Dedicated Server Hosting:
Onlive Server offers a comprehensive line-up of fully managed dedicated servers in more than 30 countries from basic entry level to latest high performance servers at affordable price with data center facility nearby you. Our Dedicated Servers are includes choice of operating systems like Linux and Windows OS, Customization Option and add on Option. All of our Dedicated servers are connected to a high-speed, redundant network and backed with 24×7 Support, Pro-active Server Monitoring and 100% Uptime SLA.
Our Best Dedicated Server Hosting available at acceptable price, That is the best solution for fully customizable option. Its best suitable for developers, online businesses, start-ups business, resellers and all other requirements websites.
Onlive Server offers Cheap Dedicated Server Hosting Packages at a low cost can be configured or customized to your needs. Every dedicated server is connected to our low latency premium network and includes KVM Over IP, a fully redundant infrastructure, 100% network uptime.
We make it easy for our customers to choose the best affordable dedicated server plan from Onlive Server by offering a complete range of advanced features.
Including These Features:
DDos Protection
SSH Full Root Access
Choice of multiple LINUX Operating Systems like CentOS, Debian, and Ubuntu
Fully supported IPv6 network
Dedicated KVM Control Panel
100% Uptime
24×7 Support
Need Help – A good Support is the Most Initial Requirement:
If you have any issue for selecting Best Dedicated Server Hosting Plans. Connect with our expert team via Call : +91 9718114224, Email, Skype : ONLIVEINFOTECH and Live Chat. Onlive Server is a good service provider they will provide a support 24*7*365. When it comes to our services, we have the technical experts who have the best knowledge and expertise in handling the problems related to a dedicated server and able to manage the service.