China VPS Server hosting
China VPS Server Hosting datacenter give premium system joined with all over China. The datacenter associate with China Unicom and China Telecom straightforwardly. Our VPS is quick to all clients in China. Linux Virtual Private Servers are virtualization of dedicated servers where those web clients who are not fit to manage high cost of Dedicated servers can strive for Windows and Linux VPS and get complete root access of server. site crash, slow speed, load offset Issue are a percentage of the variables which are confronted by sites when they are developing. This happens when you are facilitated in imparted facilitating environment which is useful for little sites however as your site activity develops the interest of more circle space, more movement/ transmission capacity, burden adjusting, reinforcement administrations and different additional items are obliged to make it up and running immaculate round the clock.
Note :
Our China VPS located in Kong Hong : https://onliveserver.com/vps-hong-kong/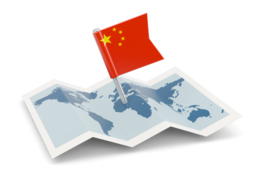 Have you choice for Linux or Windows OS?
Onlive Server provides you China VPS hosting servers with the variety of Linux and windows operating systems and a variety of hosting control panel options. You can easily choose any of one operating system according to your requirement at an affordable price. Generally, for Linux, we offer CentOS, Debian, Ubuntu and we also use KVM operating system-level virtualization technology which allows a physical server to run multiple isolated operating system instances. For Windows, we generally offer the choice of Windows Server from 2008 to 2016. Windows Hosting Server is basically based on the .net framework and you can run lots of windows application on it very easily. Besides these all we also bring options of cPanel, Plesk, and ISPConfig control panels for you. Whether you need to have a solitary site or give hosting to your end clients, China VPS can give the suitable arrangement of big business review equipment, with completely managed support and at low cost. We don't have any hidden fees during the hosting of your website and have only clear monthly Pricing. Our China VPS servers gives you better Flexibility to grow your business and needs with an excellent technical support team.
We provide Hong Kong VPS, USA VPS, VPS Canada, VPS South Korea, VPS Australia, VPS India, VPS Singapore, VPS Japan and Hong Kong Dedicated Server