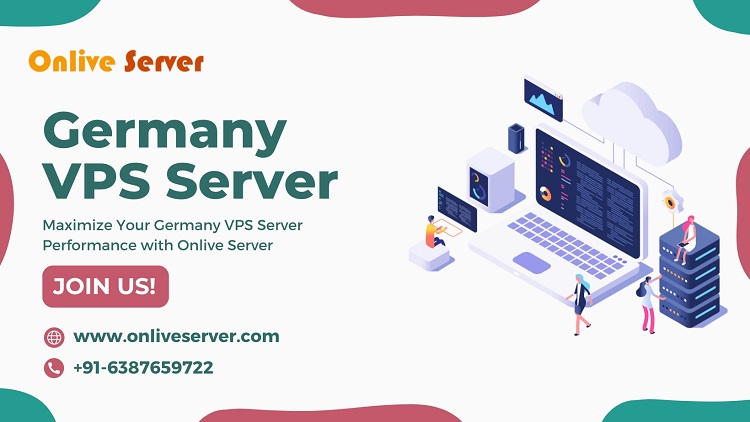 Germany VPS Hosting
Have you ever reached the limits of your current hosting? Do you want to offer a higher level of service to your customers? Or maybe you want to get a server, but you are worried about the cost and complexity. If so, then it is time to think about a cloud virtual private server, also known as VPS. A cloud Germany VPS offers you all the power and security of a dedicated server at a fraction of the cost, along with several advantages. To get full root access to the server, you can choose your favourite operating system and control panel.
Processor / Cores / Threads / RAM / Space
Location
Monthly
Action
If you are searching for the best Germany VPS servers, then you have arrived at the right place. Here we have mentioned the best VPS servers, which are affordable, and you will get the best service at a very minimum price.
But before that, you should know what VPS is and how it functions. VPS is the abbreviation of Virtual Private Server. Here, the 'Private' means all the server resources are allocated to you privately. It does not allow you to share these resources with others. And the word 'Virtual' means that your server installs in a separate machine, but it runs as a virtual set up on a more powerful server.
Most of the users set up VPS because it guarantees the stability of the server. These resources are provided to you alone. With the VPS hosting server, you will get root access and full control over the server. You can select the software that you want to install on the server.
Nevertheless, VPS hosting is an excellent solution for users who want dedicated server resources. Now, check out the list of the best Germany VPS servers.
#1. Liquid Web:
This is the fastest managed VPS server. It is popular among the other web hosting providers because it offers a wide range of hosting to the server. They provide affordable optimised setups for WordPress sites and small websites.
They have come up with some affordable and cost-efficient plans. They provide some extraordinary features such as its uptime is 99.99% and the loading time is 400 ms approx.
It is a good option and a standard recommendation for beginners. If you are looking for the cheap web hosting server, this is the best option for you. It is a well-known brand in the VPS world. Their plans are simple to understand and choose from, and you get inexpensive. This is relatively easy to use when you compared it with the other web hosting private servers. Considering all these features, Liquid Web is a well-suited hosting for simple websites.
#2. HostGator:
The second best Germany VPS server is HostGator. This is one of the most well-known hosting companies in Germany. They have their own custom website builder tool and offer a couple of hosting servers.
It has great uptime, which is up to 100%. It is a fully managed and fastest private web hosting company. It provides an unlimited number of sites at a very low cost. The disk space of this web hosting server is 120 GB and consists of 2 GB RAM. The bandwidth of this web hosting company is 1.5 TB. Their service opens for the customers 24 x 7. You will get full root access with this server as a result, and you can change anything with your server that you want to do.
#3. InMotion VPS
If you are looking to build your website on the strongest possible foundation, then InMotion VPS helps you to do that. It provides common and quality configurations at the fair and reasonable price. Its dedicated server comes in a variety of configurations ranging from a server with a single processor along with 4 GB of RAM. If you want to increase the RAM, you can do it by investing more amounts. This policy is applicable to all service providers. You can access an unlimited number of sites with this VPS server. It includes three dedicated IP addresses. The price of this service varies with what operating system you are using. It supports the base operating system too. In case you want to manage VPS with other providers, you have to pay more for this.
These are the best German VPS servers. Read this article carefully and then choose the best one for your server.