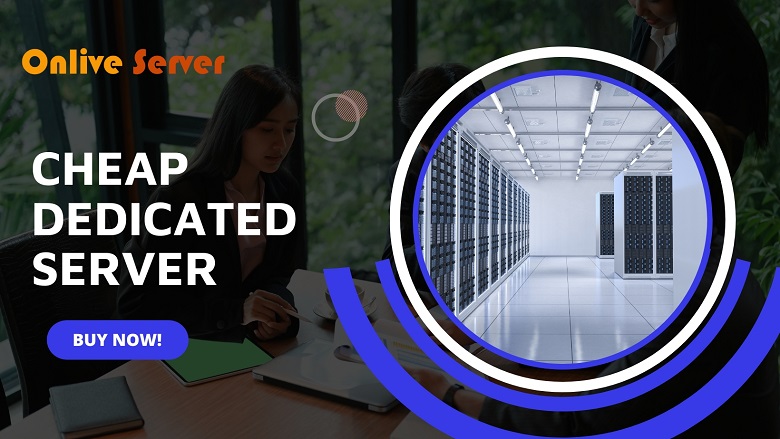 Buy Your Server Cheaply on Onlive Server
Are you looking for a safe place to host your personal or professional projects? Then you are in the right place. At Onlive Server, you will find Cheap Dedicated Server packages both dedicated and virtual that will optimally host your projects. You just have to reflect on the characteristics that your website requires.
Processor / Cores / Threads / RAM / Space
Location
Monthly
Action

France Dedicated Server – DSX1 – Intel Xeon-D 2123IT – 4c/8t/3.0GHz, 32GB RAM, 2x 2TB HDD SATA
Gravelines, France
$110

Germany Dedicated Server – DSX1 – Intel Core i7-2600 – 4c/8t/3.80GHz, 16GB RAM, 1 TB SATA
Kassel, Germany
$69

Hong Kong Dedicated Server – DSX1 – 2x Intel Core i3-4150 – 4c/8t/3.50 GHz, 8GB RAM, 1TB HDD
Hong Kong
$249

India Server – DSX1 – Intel Xeon E3 2136 - 6C/12T/4.50 GHz, 16 GB RAM, 480 GB SSD raid 1
Noida, India
$149

Malaysia Dedicated Server – DSX1 – Intel Xeon E3-1275 – 4c/8t/3.80GHz, 8GB RAM, 1TB SATA
Malaysia
$140

South Korea Server – DSX1 – Intel Xeon L5630 – 4c/8t/2.40GHz, 8GB RAM, 1TB SATA
Seoul, South Korea
$89

Thailand Dedicated Server – DSX1 – Intel Core i7-4790 – 4c/8t/4.00 GHz, 8GB RAM, 500GB HDD
Bangkok, Thailand
$149

Turkey Dedicated Server – DSX1 – Intel Xeon E3-1240– 4c/8t/3.7GHz, 8GB RAM, 2x 500GB SATA
Istanbul, Turkey
$89

USA Dedicated Server – DSX1 – AMD Quadcore – 4c/8t/3.0Ghz+, 16 GB RAM, 1TB SATA
Kansas City, USA
$79
If a web hosting does not meet your webspace requirements or if your project has just been born and, at the moment, you do not need a large server service, we recommend that you choose one of the cheap virtual servers. Also, if your project grows, you can always expand the RAM up to 64 GB to cover peak loads and up to 800 GB of available hard disk space.
On the other hand, a Cheap Dedicated Server is aimed at those people who manage web pages with high online traffic and who require a large web space to host all the information they want to provide to their public.
With one of Onlive Server's cheap dedicated servers, you can take advantage of great features. Among them, you will find the possibility of managing all your accounts through a user-friendly control panel.
Also, whether you choose a dedicated Linux server or a Windows server, you will be able to enjoy regular backups with BackUp FTP, unlimited traffic at no additional cost, as many email accounts as you prefer, two IP addresses, free domain registration, databases MySQL and programming languages ​​like PHP 5 and Phyton. In addition, to configure your server, you will have the help of Plesk 12.5 management software and you will have the free Traffic Control tool to analyze the traffic on your server.
These are other services included in Onlive Server's cheap dedicated servers:
Security Scan: a tool that checks your system to find security holes or obsolete software.
Remote Console: a service that allows you to be connected to your server through a remote console.
Cluster IP – A feature for creating failover scenarios for greater flexibility and reliability.
Recovery Manager (for Linux server only) – An emergency system recovery tool.
Cheap dedicated servers
Why a free dedicated server can be a bad idea?
When you create a company, your main objective is that it be successful and last over time. At Onlive Server Company know how important it is to properly operate the server. If you decide not to invest buying a server , order one of the cheap dedicated servers, your project will be in constant danger and your information will be hanging by a thread at all times.
In this way, if you want to save your data in a centralized way and not have to worry about losing it, it is always advisable to discard a free server and hire a quality and maximum performance server. With a free hosting you will not be able to enjoy powerful servers because the cost of financing competitive machines is very high. Therefore, the loading speeds of your page will be slow and this will make users not happy with visiting your website.
In addition, Germany Dedicated Server is adapted to the new IPv6 protocol, which allows a greater number of users and electronic devices to remain communicated through the Internet using larger numbers to create IP addresses. Choose your Germany dedicated server that best suits your project, and enjoy all these advantages.
This is the big question that many people ask themselves when starting a project. And the real answer will always depend on how much money you have to invest: always investing in a Dedicated is investing in security, privacy, independence and total freedom to do what you want with the infrastructure of your project. So, if your budget allows it, you will always have great advantages of using a cheap dedicated server versus shared hosting. You will get the great advantages of running your applications in an environment tailored to you from the first moment.
Can I save money by using Cheap Dedicated Servers?
Of course, you can save using inexpensive Germany Dedicated Server. It may be that at first paying a dedicated vs a shared hosting plan may seem expensive, of course a shared hosting plan can be obtained for just $ 4 or $ 5 a month, while a Germany dedicated one starts at $69dollars in ahead, but the cost goes beyond the price since for companies, SMEs and corporations it is usually the best solution, which requires more investment at the beginning, but in the medium and long term it is key for the corporate development of applications, or good for handling traffic/user spikes. No limitations for Application Development
Let's suppose that an individual, company or corporation contracts a $ 4 shared hosting plan, where they get support for normal technologies like PHP-MYSQL. Well, everything is ready, the plan is contracted, access to the server is obtained, but then when the project progresses, the needs of the site or application grow and require the use of other technologies such as NodeJS, MongoDB or Nginx.In that case, they try to make these technologies work in shared web hosting and realize that they are not supported, since they require a lot of installation and configuration that are not allowed in shared environments.
The first problem is a waste of time and a delay in the development and production times of the site or app. Because you have to request an upgrade to a Dedicated and then migrate ALL to a dedicated, each HTML, JS, PHP file or image, in addition to each table of the databases, users, and passwords. But this does not end here; also verify that everything loads correctly and that the PHP libraries work the same as in the previous server to point the DNS toward the new server finally. The solution to unexpected Peaks of Visitors.
The same happens if you have a huge peak of visits in your shared hosting, suddenly you are in the news, or you do a good SEO. You position excellent for various keywords after Google updates. Your visits will rain, but with your shared hosting, with resources limited, you will not be able to support them. You will surely end up with the overflowed transfer and resources used to the maximum.
Which is better for you? Dedicated Server or VPS Server.
A dedicated Server is a server that can be dedicated to one customer or company. This type of server offers the best performance and reliability because it's not shared with other customers. This type of server is usually used for web applications and database systems, but it can also be used for e-commerce websites.
VPS Server is an instance of virtualization that provides resources on demand and allows you to scale up or down based on your needs at that moment in time. VPS servers are typically used by individuals who want better control over their resources, but they don't have much money to spend on hardware purchases.