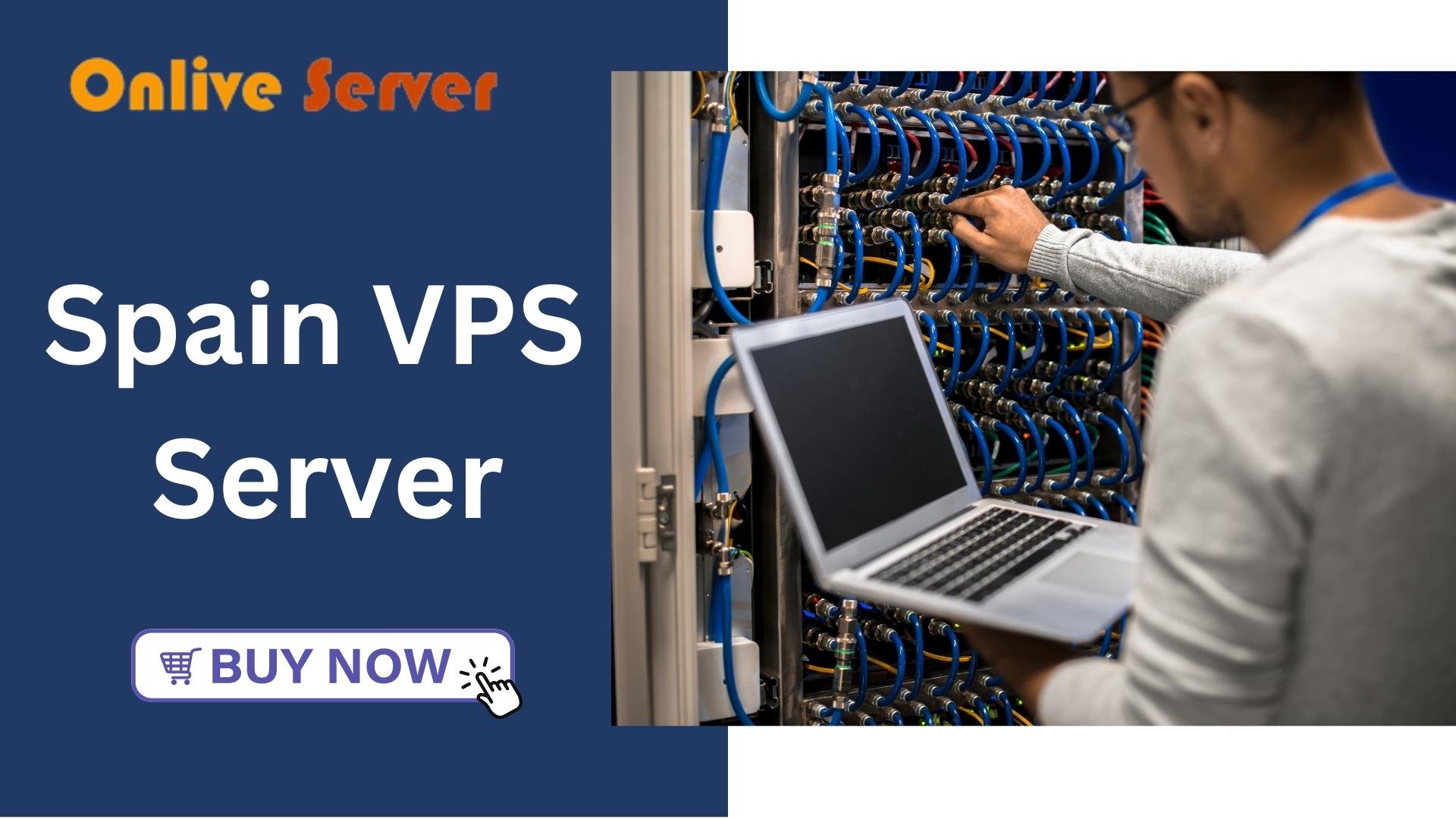 It is an excellent choice for any business looking to host their website. The Spain VPS Server offers a variety of features and benefits that can help you improve your productivity, including high-performance hardware, unlimited bandwidth and storage space, 24/7 support from our professional staff, and much more!
Why Choose VPS Server?
VPS Server is a type of virtual private server (VPS), which means they have their operating system and hardware. It allows you to customize your VPS server with additional software, including web applications and databases.
A VPS is also called a virtual machine because it runs on top of an existing physical machine—in this case, our data center's servers—but it has its RAM, CPU cycles, and storage space. The result is that you get more power from each server than if you were running multiple individual computers in separate or off-campus locations worldwide!
Spain VPS Server
It is a great choice for companies who want to host their websites in the EU. Our team of experts are always there for you, who will be able to assist you with any questions or problems you might have during your time with us. The Spain VPS Server has all the tools necessary for you to easily make changes to your website, as well as giving you an opportunity to learn more about web development. Onlive Server offers 24/7 customer service, so if anything comes up during your stay on our server, we'll be there to help you out!
Security and Performance Benefits
VPS is a type of cloud hosting based on a physical server. It's like having a virtual machine you can customize, install operating systems and applications, and use as you see fit. This makes it ideal for small businesses looking to save money by renting out some extra space rather than purchasing their own hardware or software licenses.
The fact that VPS has such high levels of security makes it an attractive option for many people in business today concerned about keeping their data safe from attackers who might want access to personal information stored on company servers due to employee negligence (or worse).
The downside to this type of hosting is that it can be costly. The initial cost of renting space on a VPS server is much higher than shared hosting. The monthly fees are also higher because you're paying for all the overhead of running your virtual machine.
Improved Control over Software Installation
You have complete control over the software installation process. It means that you can control how long it takes for your data center staff to install any new software and how long it takes for them to configure and update existing programs. You also have access to all of their files, which means that even if they remove something from one server, plenty will still be available on another.
In addition to this level of control over their servers, many businesses choose Spain VPS because they enable them to carry out maintenance tasks without having too much influence over what gets done when—a key feature when dealing with sensitive data or other valuable assets such as customer lists or customer records (e-mail addresses).
Faster connectivity
Using a Spain VPS Server, you can expect faster connectivity than your home connection. You will also enjoy better performance and lower latency, essential for gaming or other high-performance tasks. Additionally, we offer increased security features and better uptime and reliability than regular hosting providers' offerings.
It is ideal for users who want to host their websites in a country with better data protection laws than their own. It ensures that your data is protected from governments and hackers.
Professional support
In addition to the features above, you will receive professional support services 24/7. You can count on them for fast response times and expert advice.
Our experts will handle your Hosting needs who know what they're doing and how to get your website up and running as quickly as possible. They'll provide knowledgeable staff members available 24 hours a day, 7 days a week, so you don't have to worry about this!
Scalable solutions
You can add new servers, storage, network bandwidth, and security measures. With a VPS server from Spain, you can scale up and down as your business grows or shrinks.
As a bonus for businesses needing high-availability solutions, many VPS providers offer 24/7 customer support via live chat or phone calls (if available). It means that if something goes wrong with your server, someone is ready to help you fix it!
When choosing a VPS server from Spain, it's essential to consider what features are important for your business. For example, some providers offer free migrations, and others don't. Some have built-in backup solutions, and others require additional software.
Cost-effective data storage
A VPS server's data storage is directly related to the number of cores and threads in its processor. Comparing this with the price tag on your monthly bill is an unfair trade-off. However, remember that using more resources for storing data will also help improve performance; choosing one with plenty of RAM and CPU power is key for optimal performance and scalability.
Increased productivity
One of the main reasons to use a Spain VPS Server is to increase productivity. Increased productivity means you can work faster, with less effort, and have more time to do other things. It will help you create websites more quickly because they have a powerful CPU, RAM, and storage capacity that allow you to run multiple applications simultaneously without slowing down the whole system. It will enable users running high-traffic websites or those needing their site up 24/7 access all year round without having issues like slow loading times or crashes due to lack of resources available on the server hosting account being used by them (e.g., shared hosting accounts).
Conclusion
There are many reasons to consider a Cheap VPS Server. The most obvious is that they offer fantastic performance and security benefits and the ability to scale up or down depending on your current needs. The other key features include security, scalability, support options, and cost-effective data storage. It can be combined with any other hosting package from our range today. So if you're looking for more information about our VPS Servers, please feel free to contact us today!