South Korea VPS Server Hosting
South Korea VPS Server Hosting encouraging to supply truly appreciate business needs and give the best Hosting plans at the very cheapest price. "Onlive Server" offers a broad assortment of Linux and Windows-based Hosting. Hosting has been considered to be the next step right after the user has outgrown shared hosting. The Best Plan South Korea provides much greater control right over the hosted environment and permitting the user to run the software and scripts properly.
On the shared account, one is not able to control some of the fantastic database parameters and webs server as well. Even, some of the shared hosting providers permit the SSH that is also known as the Secured Shell access to perform the server maintenance efficiently. And one of the interesting facts is that you can get benefited from the South Korea VPS Server Hosting.
South Korea VPS Hosting Plans
VPS Server Hosting in South Korea
We provide 1 Core, 1 GB RAM, 30 GB HDD, 1000 GB Bandwidth, KVM VPS, and up to 300 GB HDD storage to store your large amount of data. We have our own data center in many locations in the world so we have also our own data center in South Korea which is nearby you and will take advantage of 99.99% network uptime guarantee.
Knowing about the advantages of VPS server
Website on custom software: You can easily access the web right on a particular kind of software, which has been developed either for the specific organization or even function, which differs from the available software. Dealing with the reliable South Korea VPS Server Hosting Company is essential.
Backup mail exchange: This has been used to support all of the messaging system, which contains the mail-server an email program (e-mail client), as well as groupware applications. This is mainly designed for use in the business setting too.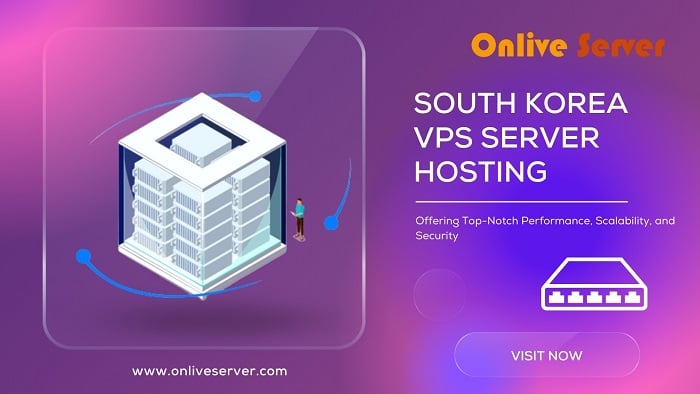 Virtual Private Network (VPN): The Cheap Plans in South Korea uses the public telecommunication infrastructure like the Internet to deliver the remote offices or even individual users along with the secure access to the organization's network.
Domain Name server (DNS): When you talk about the Best VPS in South Korea, you have to make sure that you choose by checking the entire details of it. A server is a true identification label defining the sphere of the administrative autonomy that has control and authority over the internet-based system.
Reselling Shared Hosting: The Cheap South Korea Server Hosting is another term for website-hosting, wherein the overhaul provider provides the pages for multiple websites along with having the own internet domain name but only from the single website-server.
Features of  Server Hosting
Onlive Server generally offers two types of Hosting Server the first one is Linux and the second one is the Windows server. KVM operating system-level virtualization technology is used for Linux. It allows a physical server to run multiple isolated operating systems and the second Windows Hosting Server is based on the .net framework and supports all windows applications. You can choose a major choice of commonly used Linux distros such as CentOS, Debian, and Ubuntu.
Our South Korea VPS Server Hosting solution is also ideal for your businesses which require speedy, cost-effective, and high-performance at the lowest price. we usually keep a copy of data or data backup so in the case of data loss you can easily get your data back.
Frequently asked questions
---
Q1-Do, we offer the severs management system?
Ans-Our flexible Managed facilities could be introduced to every server by the on-site professionals. Data on our system could be discovered from our service management page.
---
Q2.Are we able to manage the server through the web-based remote-control panel?
Ans-Yes, for Sure, each specialized cloud hosting package comes with the Web Host Management (WHM), that gives you full power overbuilding and personalizing the platform, and control all facets of the website.
---
Q3-Can we upgrade our VPS hosting credit to a dedicated server?
Ans-Sure, of course. If you're already having a VPS web host from our services, you can directly switch to the dedicated hosting plan at whatever point, just by buying a new disk. We instantly transfer the data from the existing account to the new system for professionally operated clients. You may also update your VPS as well as your dedicated DNS server to boost both protection and efficiency.
---
Q4- What Kinds of RAID options do we offer?
Ans-We has RAID-based devices with much more excellent durability and efficiency than RAID-based management solutions. Once you have chosen another hard drive from our cart, RAID 1, 5, and 10 always be offered.
---
Q5-How to monitor my data control and servers?
Ans-We on-site that is always accessible 24/7/365 to ensure that the servers – including your pages – are operating at optimum efficiency.
---
Q6-Is our VPS system easy to use?
Ans-Users can quickly achieve their VPS by using a remote management system. You may attach and remove data files into and out of the VPS and maximize the performance, scalability, as well as bandwidth.
---
Q7-What is the advantage of our Administration Panel?
Ans-Every of our VPS server tends to come, including with its Server admin interface. It allows you to perform essential server administrative functions (like restructure, reboot, Web-based VNC functions, Private access control & reconfiguring Credentials) and to supervise the use of primary resources.
---