ISPConfig Control Panel
ISPConfig is also a web-hosting control panel that allows managing several servers easily. Basically, there are many control panels available but few of them have unique and effective features. ISPConfig is one of them that are specialized in control panel due to their some specialized features such as BIND DNS server, mail servers, MySQL databases, FTP servers, and many more others. The Client can also use this tool as open source hosting control panel to manage and configure Linux based server hosting.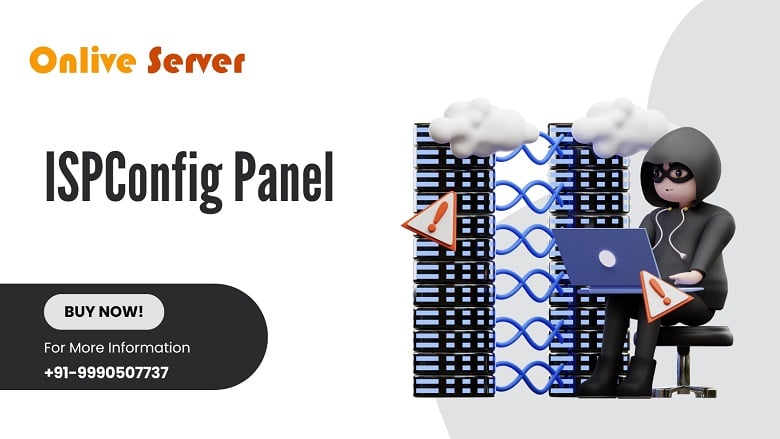 Major Features of ISPConfig
Management of web server for Nginx and Apache
Manage several services from a single control panel
DNS server management
Management of mail server
Configuration clusters and mirroring
Virtual server management process for the OpenVZ Servers
Client, administrator and reseller login
Onlive Server is one of reputed hosting provider company. There is an available wide range of hosting plans with multiple operating systems. If you have any kind of server hosting or control panel related issues. Then contact to Onlive Server. The company's expert technical staff can solve all control panel and server hosting related issue at a very affordable price.
If you need any kind suggestion or query as well as want to solve any server related issue or Control Panels related issues call to our technical support team. That is a highly experienced and fully trend and they will solve your problem as soon as possible.
Need help? Call Our Expert Technical Support Team 24*7 at +91 9990 50 7737 & Skype: ONLIVEINFOTECH
What You Need to Know About ISPConfig Panel?
ISPConfig Panel has gained huge recognition as one of the most widespread Open Source web hosting control panel available for the Linux operating system. The control panel holds the BSD license and is developed by the company called ISPConfig UG. The project was initiated in the year 2005 by efforts coming from a professional named Till Brehm. Some of the most common questions associated with the use of ISPConfig panel are as follows:
How does ISPConfig panel work?
The ISPConfig panel helps administrators in managing email addresses, sites, MariaDB databases and MySQL databases. The panel also helps developers in managing shell accounts, DNS records and FTP accounts by way of web-based interface. This software comes with a total of four levels of login namely, administrator, client, email-user and reseller. The panel support Linux OS systems Debian, CentOS, OpenSUSE, Ubuntu and Fedora.
What are the exclusive features of ISPConfig Panel?
ISPConfig panel comes loaded with the following features:
Website server management for Nginx and Apache HTTP server.
Manage multiple or single servers using just a single control panel.
Configuration clusters and mirroring.
DNS server management.
Mail server management with antivirus and spam filter using Dovecot and Postfix software.
Virtual server management for all Open VZ servers.
AWStats and Webalizer for website statistics.
How to compare ISPConfig website hosting?
ISPConfig comes in the form of a free, open source panel app allowing site owners to administer sites easily. It even allows resellers to carry out the management of several accounts on different virtual or physical servers. However, it is not available from all the hosts. It runs only on Linux operating systems and is generally used along with the accounts that permit users to host several sites like reseller hosting.
Is there any specific Linux Distribution available for ISPConfig panel?
Yes, Debian is the preferred Linux distribution for ISPConfig panel. Installing the control panel on other distributions might require disabling the security tools and firewall temporarily.