Turkey VPS Server Hosting
Onlive Server utilizes  best Hosting dedicated  servers, which is a "green" Internet administration supplier and is presently headquartered in the Metrocity/Levent region of Istanbul. Turkey  VPS Server gives reasonable  offshore VPS servers utilizing advanced European Data Centers with astounding availability to Europe, Asia and USA. Linux & Windows VPS Servers are Virtualization of Dedicated Servers where those  web customers  who are  not fit to oversee high cost of dedicated servers can take a stab at VPS and get complete root access of server. Site Crash, Slow Speed, Load counterbalance Issue are a rate of the variables which are stood up to by locales when they are creating. This happens when you are encouraged in conferred encouraging environment which is valuable for little destinations however as your site action builds up the enthusiasm of more circle space, more development/transmission limit , load altering, fortification organizations and diverse extra things are obliged to make it up and running faultless round the clock. Turkey VPS server hosting allows users to rent a server and utilize every one of  its assets. Customers are responsible for server  operation, controlling  OS and software. Overseen Hosting offers the same asset benefits, but the company manages the server – you contact the company when any changes need doing.
Turkey VPS Servers
| | | | | |
| --- | --- | --- | --- | --- |
| Data Center | Plan/Cores/RAM/Space/Bandwidth/Hypervisor | Operating System | Monthly | Action |
| | Turkey VPS Server X : 1 Core, 1 GB RAM, 30 GB HDD, 1000 GB Bandwidth, KVM VPS | | $21 | |
| | Turkey VPS Server Y : 2 Core, 2 GB RAM, 60 GB HDD, 2000 GB Bandwidth, KVM VPS | | $39 | |
| | Turkey VPS Server Z : 4 Core, 4 GB RAM, 120 GB HDD, 4000 GB Bandwidth, KVM VPS | | $79 | |
| | Turkey VPS Server Custom (Upto 4 Core, Upto 16 GB RAM, Upto 300 GB HDD) | | $21 | |
---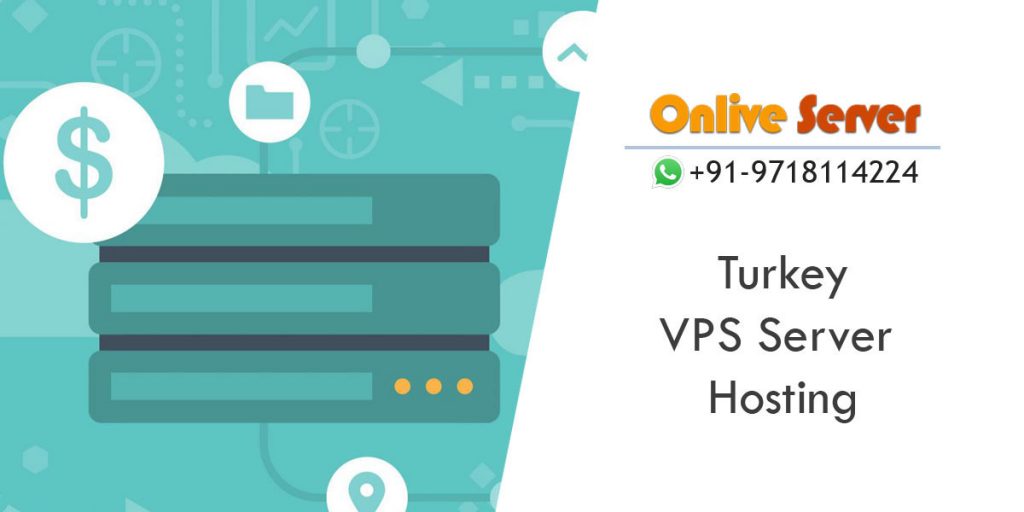 Benefits of using Turkey VPS Hosting Server
All Turkey VPS Servers at Onlive Server are custom built and available at cheapest price just start at $21/month. We don't use stock or rental servers and we don't utilize shabby segments to eliminate costs. We utilize completely cradled ECC RAM, industry-quality equipment and drives and we completely test and solidify every single server before we convey it. We generally offer two types of hosting servers Linux Hosting Server and Windows Hosting Server. For VPS Hosting Server we use KVM system-level virtualization technology which allows a physical server to run on multiple isolated operating systems and Windows Hosting Server totally works on .net framework. We also use 4Core в 2.5 GHz processor to process your data and HDD storage to store your huge amount of data.
We provide Germany VPS, USA VPS, India VPS, France VPS, Singapore VPS, Israel VPS, Spain VPS and  Turkey Dedicated Server