Web Hosting Plesk Control Panel: –
In this digital world, Plesk is one of the best choices to manage their web hosting control panel. Plesk is one of the most popular and easy to use webs hosting control panel for all people who prefer best and high-quality and alternative tool of cPanel. Normally, Plesk provides a great user-friendly interface. So, it is a recommended choice than others. Plesk is a unique choice that offers a reliable option that keeps your data secure. It is popular for their security and targeted features that are including advanced WordPress management tools. Plesk allows you to enjoy powerful features to maximum control and also compatible with any server environment. Plesk is a suitable option for all users with different needs and expectations.
Importance of Plesk:
Most importantly, there are different options available that ensures the comfort level of the user. To get maximum benefits it is important to choose the appropriate Plesk plan from Onlive Server. The company provides fully customizable support service if user faces any kind of issue to use the Plesk Control Panel at a very affordable price.
Onlive Server has owned their own server hosting and Data Centre in many countries as well as reputed company to provide server hosting services and technical support. So, If you face any kind of problem to installing, Using or any other issue just contact us now. Our technical support team available 24 hours to solve your problem as soon as possible.
Need help? Call Our Expert Technical Support Team 24*7 at +91 9990 50 7737 & Skype: ONLIVEINFOTECH
Description of Plesk Panel and Important Questions Related to It
Plesk panel can be considered a platform allowing the management of website assignments without the need for special skills and understanding of DevOps. With Plesk, users no longer require command lines and terminal for deploying their database, emails, sites and projects. Plesk's simplicity in use and deployment can help users and their clients in realizing their assignments in just a few clicks. A few frequently asked questions about Plesk panel are as follows:
What are the main features of Plesk panel?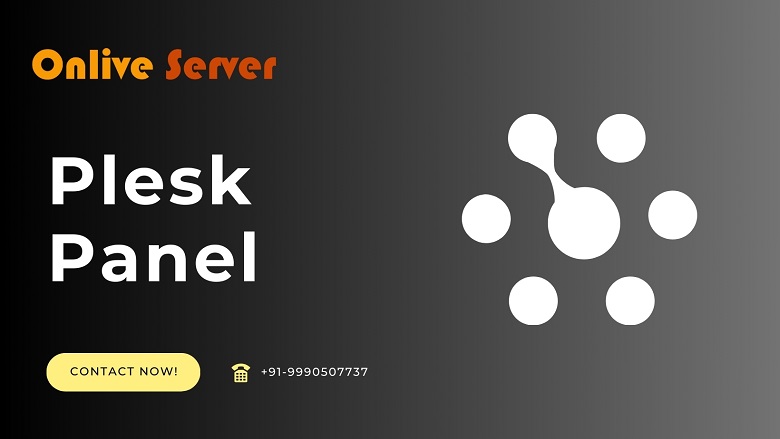 The main features of Plesk panel are as follows:
Unlimited user accounts with easy access to Plesk panel.
Plesk Onynx
The Plesk panel comes with single service provider or client view.
Complete reseller account.
Automatic updates are available for Plesk panel and operating system.
Users get the option of selecting the language for the panel.
Plesk offers a number of uses which include PrestaShop, Joomla, Drupal and WordPress.
What is the right procedure of installing Plesk multi-server?
Plesk panel does not support the Plesk multi-server. Plesk servers with multi-servers installed are not able to be updated on Plesk. Plesk multi-server can only be installed on Plesk Onyx 17.5 and 17.0.
What are the new features of Plesk Obsidian?
Plesk Obsidian ensures seamless and smooth customer journey. The onboarding procedure has been improved along with the options for updating web stack. There is an overall enhancement of UX in Plesk as well. Frequent updates and changes are always available with Plesk.
Is it possible for Plesk Obsidian to replace Plesk Onynx?
Yes, this is absolutely possible. Plesk Obsidian comes in the form of a new milestone in the field of web hosting and development. This is a brand new product which is absolutely safe and secure. It provides the best new UX and even comes included with features that are most requested for from community and partners.
50 Support Tickets
1 Hour Response Time
24x7 Support Available
Human response to Alerts
Plesk installation configuration
DNS setup configuration
SSL Configuration and installation
Server Security
Software Installations
75 Support Tickets
30 Minutes Response Time
24x7 Support Available
Human response to Alerts
Plesk installation configuration
DNS setup configuration
SSL Configuration and installation
Server Security
Software Installations
Backup management
Unlimited Support Tickets
15 Minutes Response Time
24x7 Support Available
Human response to Alerts
Plesk installation configuration
DNS setup configuration
SSL Configuration and installation
Server Security
Software Installations
Apache & Nginx optimization
PHP optimization
MySQL Optimization
Backup management