France Dedicated Server Hosting Plans
If you have an online business in France location and looking forward France dedicated server hosting plans at very cheapest price with wide range of specification and best suitable for their Windows or Linux based server hosting. France To engaging your target audiences in the internet world, you have to opt for dedicated Server Hosting France. However, it is also vital to note that there are various considerations to make sure that you are availing the right type of web hosting service. In order to select a cheap Dedicated Server France, you have to make sure that you carefully weigh your options. You have to opt for a service which would benefit your business the most.
France Dedicated Servers Hosting Plans
Processor / Cores / Threads / RAM / Space
Location
Monthly
Action

France Dedicated Server – DSX1 – Intel Xeon-D 2123IT – 4c/8t/3.0GHz, 32GB RAM, 2x 2TB HDD SATA
Gravelines, France
$110

France Dedicated Server – DSX2 – Intel Xeon-E 2136 – 6c/12t/4.50GHz, 32GB RAM, 2x 500GB SSD
Gravelines, France
$139

France Dedicated Server – DSX3 – Intel Xeon-D 2141I – 8c/16t/3.0GHz, 32GB RAM, 2x 4TB SATA
Gravelines, France
$159

France Dedicated Server – DSX4 – Intel i7-7700K – 4c/8t/4.5GHz, 64GB RAM, 2x 960GB NVMe + 4TB SATA
Gravelines, France
$199

France Dedicated Server – DSX5 – AMD Epyc 7351P– 16c/32t/2.9GHz, 128GB RAM, 2x4TB SATA
Gravelines, France
$299
What is The Best Dedicated Server France?
It is that type of server hosting in which a single server is rented to the owner of the website. It usually implies that the client would have complete control over the server. Additionally, it can be said that the site of the client utilizes all the hardware resources of a particular server. It carries a plethora of advantages, and this is why you as an online business should always opt for France Dedicated Server Hosting to avail peak performance.
France Based Dedicated Server Hosting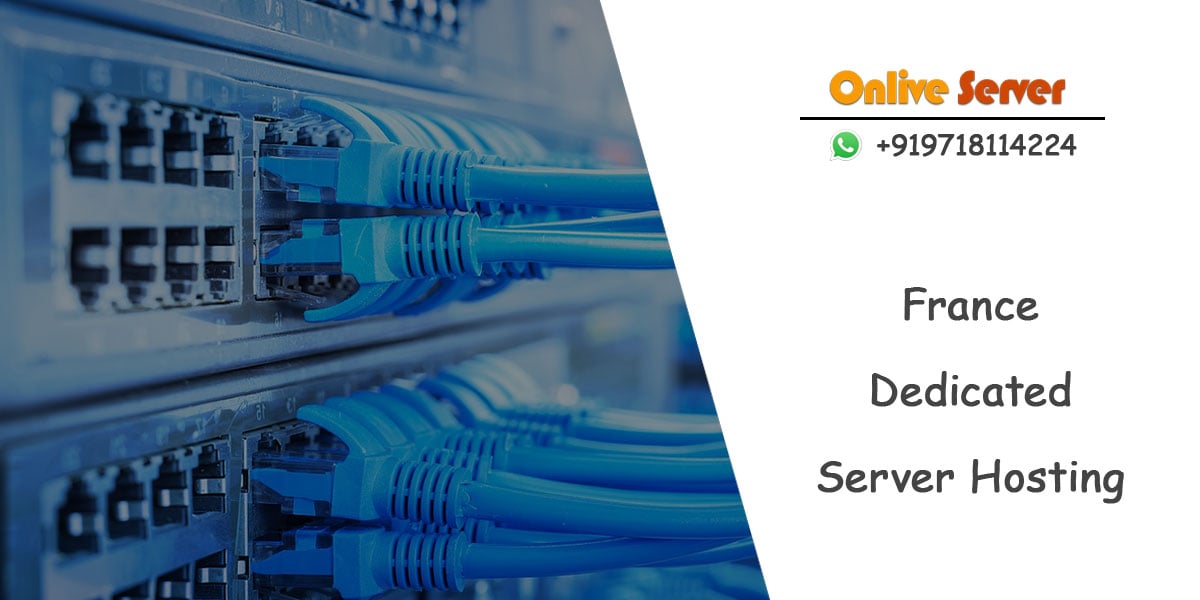 We always use high quality and branded software in our hosting server. with the use of Intel Xeon 2 x E5-2650v3 we offer you up to 20c × 3.0 GHz frequency, up to 128 GB RAM, up to 2 TB SATA for transfer your data, Up to 1 Gbps speed, Up to 20 TB Bandwidth, up to 29 IP subnet, choice of operating system, control panel facility and many more. We give the facility to choose operating system according to our customer need.
The advantages of France Dedicated Server nowadays: 
A lot of benefits are associated with these types of servers nowadays. For instance, this type of hosting is more trustworthy. It is so because it does not share its bandwidth with any websites. A dedicated Server France also helps a great deal to improve the scalability of any online business. Hence, they can increase the size of the website whenever it is needed. When a dedicated server is shared between the client websites, it renders them with more flexibility and control. It also provides regular updates on security patches which in turn protect the client from various types of cyber threats.
In other words, a dedicated server always facilitates better work security.
---
We also provide UK Dedicated Server Hosting, USA Dedicated Server, Italy Dedicated Server Hosting, Switzerland Dedicated Server, UK Dedicated Server Hosting and Germany Dedicated Server