France VPS Server Hosting
As a small or medium sized business owner in France, you need to host their online business website by France VPS Server Hosting, but make sure that all your target audiences are being targeted in a proper manner. VPS Server Hosting France Company would always look forward to your hosting needs so that you can conduct commercial operations seamlessly in the online world. However, it is still vital to consider the specific features so that it would provide you with a more significant amount of practicality. A cheap VPS Server France service would always ensure that your website is readily accessible by the users.
France VPS Hosting Plans
Data Center
Plan/Cores/RAM/Space/Bandwidth/Hypervisor
Operating System
Monthly
Action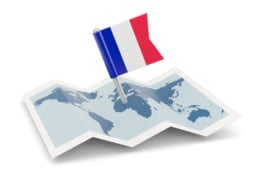 Unlike shared hosting, a VPS plan always provides you with remote access to the virtual environment. The VPS services would still provide you with an enormous amount of flexibility. You can also carry out advanced administrator options such as changing the code in case you have experience. Here is the list of other features which should be considered by you while opting for the best VPS Server France.
Why have we chosen France VPS servers?
Onlive Server offers you Safe & Secure France VPS hosting Servers at an affordable price. We are using top quality hardware in our France VPS server. Our France servers are basically used for development of site or software, video encoding, remote file storage, for special projects, gaming etc. Due to our own data center at many locations including France we provide 99.98% network uptime guarantee.
Free Website Transfer:
This feature of the France VPS Hosting services would always make sure that you can save a lot of time. This would keep you with a lot of time and money. You should always consult with the top authorities of these hosting services to ensure that all the formalities related to setting up the servers are clear in your mind. On the other hand, with the help of VPS Server France, you can synchronize a large number of email accounts with the VPS.
You have the freedom to select your bandwidth:
A large number of France VPS Server Hosting services would let you avail various bandwidths. However, the speed is always low as it is a shared form of server. But you can select from a large variety of bandwidth speeds.
---
We also provide Cheap VPS Server in these countries – VPS France, Germany VPS Server, USA VPS Hosting, Canada VPS Server, South Korea VPS Server, VPS Australia, India VPS Hosting, Singapore VPS Hosting, Japan VPS Hosting and France Dedicated Server