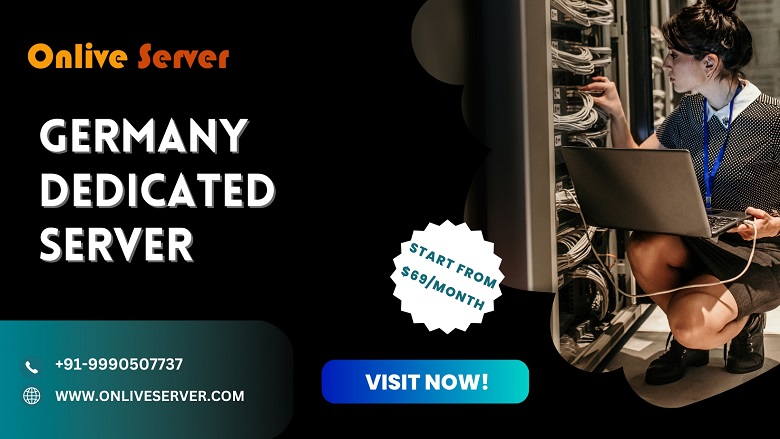 Germany Dedicated Server
The web is now a grand medium for communicating with the world. A good number of companies are resorting to the web for executing their sales and advertisements directly for their merchandise and services.
Processor / Cores / Threads / RAM / Space
Location
Monthly
Action

Germany Dedicated Server – DSX1 – Intel Core i7-2600 – 4c/8t/3.80GHz, 16GB RAM, 1 TB SATA
Kassel, Germany
$69

Germany Dedicated Server – DSX2 – Intel Core i7-4770 – 4c/8t/3.90GHz, 32GB RAM, 2 TB SATA
Kassel, Germany
$129

Germany Dedicated Server – DSX3 – Intel Core i7-920 – 4c/8t/2.93GHz, 48GB RAM, 2 TB SATA
Kassel, Germany
$149

Germany Dedicated Server – DSX4 – Intel Core i7-3930 – 6c/12t/3.80GHz, 64GB RAM, 240GB SSD
Kassel, Germany
$199

Germany Dedicated Server – DSX5 – Intel Xeon E3-1246V3 – 4c/8t/3.90GHz, 32GB RAM, 2 TB SATA
Kassel, Germany
$129

Germany Dedicated Server – DSX6 – Intel Xeon E5-1650V2 – 6c/12t/3.90GHz, 64GB RAM, 2 TB SATA
Kassel, Germany
$169
What are the dedicated servers?
Such companies are presented with diverse forms of servers for their diverse forms of chores. One such form of a server is the dedicated server. In this form of server, the patron has absolute control of the server and this implies that they have no need for sharing it with any additional individual/party. In the existing state of affairs, a German dedicated server hosting provides you the finest dedicated server that you can afford, and that fits your requirements and specifications. and good for making small Germany VPS servers.
The dedicated servers of Germany
Germany managed dedicated servers are branded for their flexibility, safety measures and greater bandwidth. They also offer totally free setup. Two types of dedicated servers of Germany are there, namely, metered dedicated servers and unmetered dedicated servers "Unlimited Bandwidth Dedicated Servers".
Best Germany Dedicated Server Hosting Plans
The metered ones supply you with superior bandwidth at a useful rate while ensuring that the prerequisites of all forms of patrons are fulfilled. For those who are uncertain about their bandwidth usage and are apprehensive regarding its excess cost, unmetered servers are a better option. The reason is that they offer you limitless bandwidth and do not charge you anything extra for data transfer.
Dedicated server or virtual private servers hosting?
Onlive Server offers cheap dedicated servers, virtual private servers, with a Germany dedicated server, and you can be guaranteed of comprehensive protection in terms of anti-spyware, anti-phishing, anti-spam and web filtering. A Dedicated server is a simple server that's hooked up to a network with all its processing control being committed towards its customer. However, in virtual private server hosting the server resources are going to be split among diverse websites /hosting accounts. A Germany Virtual Private Server has high-end as well as low-end options accessible.
Cheap VPS Server Hosting typically have one or a couple of hosting environments that one can opt from and thus they are short of the complete customization of a dedicated host. Nevertheless, this also implies a simpler setup for all the ones having more fundamental websites. Generally, VPS server hosting is the ideal solution for the ones who have need of root access to a server but can do without the expenditure of a dedicated server.