Singapore Dedicated Server Hosting
A Singapore Dedicated Server hosting are a kind of Internet Hosting, which the customer rents a whole Server not imparted to any other person. This is more adaptable than Shared Hosting, as associations have full control over Dedicated Servers. Including decision of Operating System, Hardware, and so forth. Utilizing a Dedicated Server Hosting administration offers the advantages of elite, security, email solidness, and control. At Onlive Server, we offer exceedingly dependable and Cheapest Dedicated Servers combined with more than sufficient registering energy to tackle your organizations' needs.
Fully Managed Singapore Dedicated Servers Hosting Plans
Processor / Cores / Threads / RAM / Space
Location
Monthly
Action

Singapore Dedicated Server – DSX1 – Intel Xeon E3-1245v5 – 4c/8t/3.90GHz, 32GB RAM, 2 TB SATA
Singapore
$111

Singapore Dedicated Server – DSX2 – Intel i7-6700K – 4c/8t/4.2GHz, 32GB RAM, 2x 480GB SSD
Singapore
$150

Singapore Dedicated Server – DSX3 – Intel Xeon E3-1245v5 – 4c/8t/3.9GHz, 64GB RAM, 2x 2TB SATA
Singapore
$180

Singapore Dedicated Server – DSX4 – Intel Xeon-D 1541 – 8c/16t/2.7GHz, 64GB RAM, 2x 2TB + 2x480 GB SSD
Singapore
$230
Why Choose Dedicated Server Hosting
Onlive Server gives the elite Hosting base behind different associations in more than 100 nations around the world. We share the imaginative soul of our startup clients and the worldwide foot shaped impression of our generally settled. In opposition to the name, the cloud isn't generally a delicate and cushioned spot. Programmers and phishers are fit for pernicious movement that can bring about harm achieving admirably past a solitary occasion. What's more, they effectively search out powerless targets. Indeed, even little, apparently harmless holes in security scope can put everything at danger including information, client data, uptime, and conceivably. Your organization's notoriety. Ensure your information with security administrations. When you outsource your Dedicated Server with Onlive Server, it gives Singapore organizations the capacity to access gifted and prepared labor at to a great degree low rates. Thus prompts an expansion in profitability and in addition cost investment funds. All of our customers of Singapore Dedicated Server have access to our professional support team, ready to help with any issue. They are experiencing support engineers on hand 24×7. They are available on phone, support ticket, or live chat, Skype Chat. Contact them anytime from anywhere.
Singapore Dedicated Servers

Physical and Operational Security
In the cloud,
there can be numerous purposes of section
or assault for noxious movement.
Onlive Server gives an extensive variety of security choices for you to look over.
So, you can ensure your framework with various,
covering layers of assurance redid to your requirements
and
hobbies.

System Security
Indeed, even the most minor defect can trade off your organization's system. Onlive Server's inventive system engineering and responsibility to utilizing the most progressive equipment. A advances significantly minimize your server farm and server introduction to outside dangers. The system coordinates three particular and repetitive designs into our multi-layered system topology. Frameworks are completely available to your authoritative staff however securely beyond reach to others.
Data Security
Underneath our layers of physical and system assurance. Your individual figuring frameworks, applications, and information are further protected by a few levels of extensive. A standard security highlights.
Extra equipment helped security choices are accessible on interest, permitting you to modify your undertaking's security profile.
Getting into account changing prerequisites or customer needs.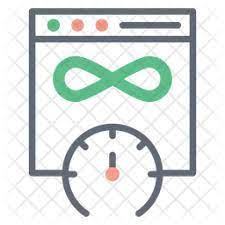 Unlimited Bandwidth
There are no limits on the amount of outgoing or incoming data that can be sent or received by your
hosting site or app.

Root Access
Get complete control over server management and remotely observe your server without sacrificing security by gaining root-level
access.

99.99% Service Uptime
We have a business-class track record and are able to guarantee 99% uptime while offering industry-leading uptime performance. This shows our confidence in our infrastructure.

Advanced Security
We offer customized security protocols, protection against zero-day vulnerabilities, and round-the-clock real-time security monitoring to guarantee that your High Performance Dedicated Server in Singapore is always safe from possible attacks.

Operating Systems
Select between Windows or Linux as your preferred operating system when working with any of our Singaporean dedicated server providers.
We give you the
freedom to choose.

SSD NVMe Disk Drives
When compared to conventional hard disk drives (HDDs),
using solid-state drives (SSDs) can improve data storage capacity and
performance for Reliable Dedicated Server in
Singapore.
Customized SG Servers
Adjust your Budget-Friendly Dedicated Server Singapore to meet the needs of your website. Select the operating system, storage size, control panel, server location, and security features that you want.

Free Backups
weekly or daily automation Everyday or every week, the Singapore Dedicated Server runs automatically. Providing full server control while hosting backups and offering on-demand file restoration for your managed dedicated server.

Singapore Managed Server
Receive excellent technical assistance from our skilled staff. We make sure that the OS, security patches, and other necessary maintenance are always performed by your Singaporean dedicated server provider.