Singapore VPS Server Hosting
Onlive Server are offer quick, self-sensible Linux and Windows based Singapore VPS Server Hosting plans at very reasonable price. Linux & Windows Singapore VPS Hosting are Virtualization of  Dedicated Servers where those web customers who are not fit to oversee high cost of submitted servers can make progress toward VPS and get complete root access of server. Servers are all about power consumption and require a significant amount of energy usage.
Singapore VPS Server Hosting Plans
Data Center
Plan/Cores/RAM/Space/Bandwidth/Hypervisor
Operating System
Monthly
Action
Shared servers are involved conventional technology that was one of the leading sources of server usage till date and included different conflict and limitations when it came to large-scale utilization. On the other hand, the dedicated are the ones, the power of which is entirely consumed by a single user. This is an extraordinary fact, but the Global environmental facility, as well as a large percentage of the population, is prioritizing the VPS Server in Singapore to benefit the environment as a whole.
Green-friendly and quality service with smart technical capacity of the Singapore VPS Server
The cheap and best Singapore VPS Hosting Server holds up a new and agile concept of internet utility. The technology used in the Singapore VPS Server Hosting, guarantees customers with equal reliability, high functionality, and firm data security; all at the same time, without having you to pay for the actual cost.
---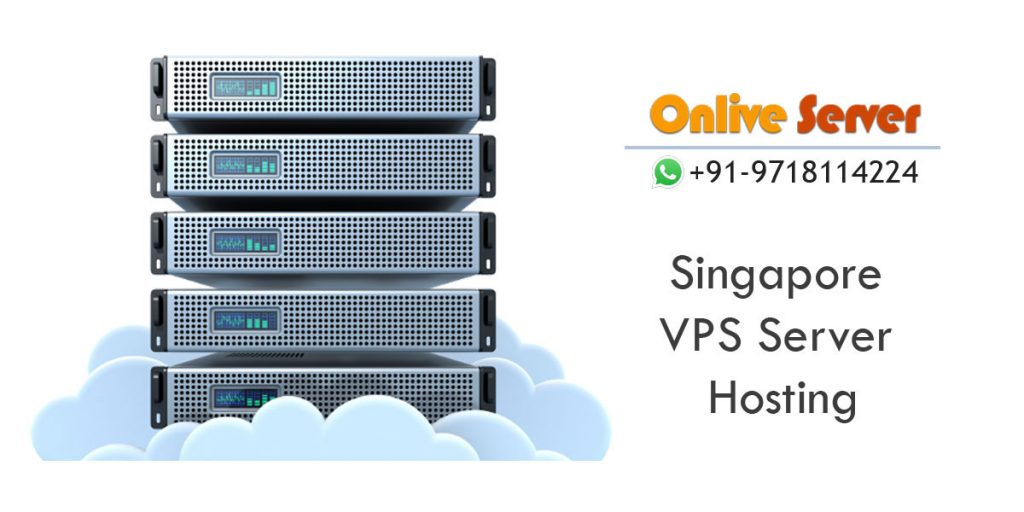 Why choose Singapore VPS Server hosting from Onlive Server ?
Singapore VPS Hosting are totally adjustable and can be redesigned at whatever time as your site develops. Onlive Server gives you full root access which permits you add up to control, and in addition the capacities to introduce propelled programming and totally tweak your hosting environment. All our instant Singapore VPS hosting utilize the most recent equipment advances stacked with 16GB memory, Intel 8 core processors and capable hard circles. Most importantly, the technology of the Cheap VPS Server in Singapore, contributes to the power control and management as well as the total cost of the entire nation as a whole. It is both beneficial for the user as well as the service provider. The central concept related to the Cheap Singapore Server Hosting system is that it is an extensive server network that is virtually fragmented among the respective users.
Moreover, you can fluently continue your part of task management without reflecting a single beam of light on any other users. Some of the fundamental resource-management and scaling facilities that you will experience in your VPS servers are,
Increase your server's RAM with the help few clicks
Experience smooth, hassle-free application and software upgrading
Add hard disk capacity as per convenience
However said and done, the fact that, the VPS servers come with an exceptionally affordable cost, does not deprive them of theextended facility or features.
Singapore Server Hosting – FAQ
Q1. How can I pay you?
For payment method you can choose credit/debit card, cash deposited or bank transfer option.
Q2. How much time will be taken for my hosting server to be completely setup after payment?
Your Singapore VPS Hosting Servers will be setup within 24 hours after your payment. In case of any problem you can quickly contact us via telephone or you can mail us.
Q3. Can I make my payment by cheque?
Yes, you can. Basically we accept the payment through Paypal, Payumoney and Net banking. But if you want to make through the cheque then send us and after that kindly inform us that your payment is made or you can also send me photo of your cheque for confirmation.
Q4. What would it be a good idea for me to do when my hosting plan is expiring soon?
In this case we will send you a reestablishment receipt to your email. You can sign into the customer area control board to renew your hosting with one of the installment strategies available and Service will be renewed after your payment.
---
We provide Germany VPS Server, USA VPS Server Hosting, Canada VPS Server, India VPS Hosting, VPS Japan, Australia VPS Hosting, Israel VPS Server, Netherlands VPS Server, Singapore VPS and go for Cheap Dedicated Server