Holland VPS Server Hosting
VPS Holland  gives supervised Linux and Windows VPS organizations in Holland "Netherlands" Location with port Speeds of 1Gbps. Holland VPS Linux and Windows VPS goes with a superior accessibility with Unmetered bandwidth at particularly affordable prices. Our high performance quad core nodes are gathered for giving 99.98% Uptime Quality Service. All VPS plans can be overhauled at any minute time. These VPS goes with KVM Virtualization and with a Virtualizor Control Panel. Holland VPS are Virtualization of dedicated server where those web customers who are not fit to oversee high cost of "Netherlands" Holland Dedicated Servers can take a stab at VPS and get complete root access of Holland VPS Server. site crash, slow speed, load counter balance issue are a rate of the variables which are defied by locales when they are creating. This happens when you are encouraged in granted encouraging environment which is valuable for little locales however as your site action builds up the enthusiasm of more circle space, more development/transmission limit , trouble conforming, support organizations and diverse extra things are obliged to make it up and running flawless round the clock.When you're searching for reasonable, adaptable, and versatile VPS Hosting and Holland virtual server hosting arrangements.
Holland VPS Servers
Data Center
Plan/Cores/RAM/Space/Bandwidth/Hypervisor
Operating System
Monthly
Action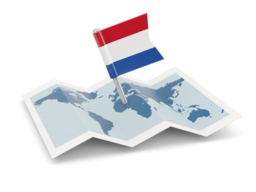 Take the advantage of Holland VPS Server Hosting
If you want a secured web hosting solution to host your website at a cheapest price then Holland VPS Hosting will be the best solution for you as it fulfill your all requirement which you need. Onlive Server presents you an affordable Holland VPS server for you which will be the web hosting solution for your site at a low price so take the benefits of it. We provide you an easily accessible VPS Server as well we also provide root access permission to you and you will have full control over your server so there is no requirement of any permission to access your server. our Holland VPS servers are also safe from security purpose as we provide Solid DDoS defense system and Network Security Group protection as well our technical support team monitor your server all day and night. Our Multi-user isolation gives additional layers of security and Advanced defense against password cracking. With a better security we also give you 99.98% network uptime guarantee due to our nearer own data center in Holland so will not face any network problem.
We provide VPS Holland, VPS Germany, USA VPS, VPS France, VPS South Korea, VPS, VPS Australia, VPS India, VPS Singapore, VPS Japan and Israel Dedicated Server