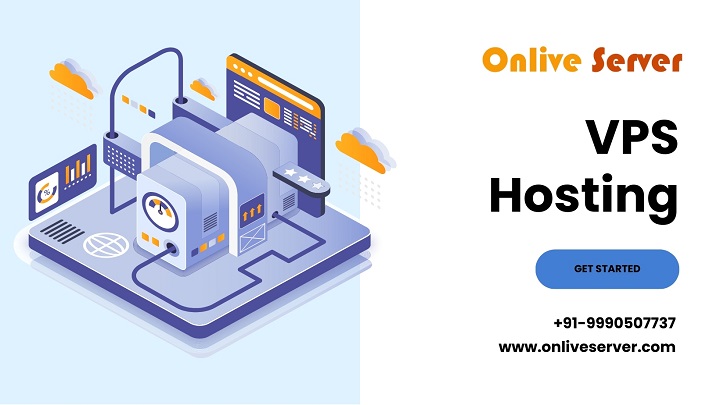 Are you planning to take your business online but are clueless about how to do it? Don't worry!!! Onlive Server is here to help you with every step. We will talk about the basics of taking your business online here. Onlive Server is a server hosting provider company having more than 8 years of expertise in web hosting. Onlive Server provides services such as dedicated servers, VPS Hosting, domain registration, Hypervisor management, cloud management, and control panel management.
Processor / Cores / Threads / RAM / Space
Location
Monthly
Action
 Your website-
If you are planning to take your business, you need to make your website. A website is a space on the internet where a company or organization save their information that can be accessed on the world wide web. It is a collection of web pages.
First of all, you need to get your domain name. It is important for any website because it is the identification string for it. On Onlive Server you can get your domain name for free. After you have got the domain name, you need to get a server hosting for your website.
What is a server?
The server is a system that stores, processes and delivers the webpages to the client. Onlive Server provides you different dedicated and VPS hosting with Windows and Linux operating systems.
VPS (Virtual private server) at Onlive Server provides you a private server in a multi-server environment. It gives you completely separated space, not shared with anyone, to provide you better speed, security, and reliability.
What is server hosting?
Server hosting is an infrastructure dispatching system that provides users with remote access to server resources to power applications and store data without the inconvenience of buying, configuring, and maintaining the server hardware by themselves.
To simplify further, server hosting means the outsourcing of an organization's server platform and placement to a third-party Managed Hosting Provider (MSP) company. An organization uses the Internet to connect to information and applications on a managed server and pays a fee periodically to the hosting provider. An MSP usually operates and manages large data centers with hundreds or thousands of hosted servers for many clients.
Onlive Server is such a Cheap VPS Hosting provider company. We provide hosting to all kind of single-user websites.
Advantages Of VPS Server From Onlive Server-
VPS hosting on Onlive Server comes with many related benefits. These benefits are added to our hosting service to enhance the overall experience of our customers.
Invincible Pricing – We aim to cater to meet all our client's requirements, not just for the profits but also for support. Our world-class cheap VPS ensures to meet every businesses needs at a very affordable price.
 Flexibility and Power – The cloud VPS hosting offered by Onlive Server gives you more freedom and flexibility to operate and evaluate a variety of applications.
 Complete Control – Onlive Server's cheap VPS hosting provides you with a more secure and flexible hosting solution. We thrive to give you complete control over a virtual computer installed on a shared server, therefore saving you money.
Devoted Customer Service – For those who are not technical savvy, Onlive Server provides managing services at the VPS level where the technical experts will ease the entire process. The Cheapest Linux VPS Hosting plan will expedite the entire process, from software installation to server set-ups with enhanced security and platform optimization.
Secure and Reliable Hosting Experience – Onlive Server strives to offer you a secure, more reliable, and cheap VPS hosting experience that meets the need of fast speed and resources at an affordable cost.
24/7 and 365 Days Unfailing Support – While hosting your websites and apps on our cloud VPS server, we ensure you have a great experience. Our proficient team of experts is available 24/7 round the clock to answer all your questions regarding the cheap VPS server.
Our plans –
We have a variety of plans at different price range. These plans come with a choice of core, RAM, HDD, and bandwidth. Onlive Server provides you the best KVM hypervisor technology-supported VPS Server Hosting plans at a very reasonable price.
We are a leading server hosting provider that provides fully managed servers with add-on benefits such as CMS Installation, many control panels such as ZPanel, WHM, Plesk, Virtualmin, CentOS WebPanel, Higher security with 24×7 free technical supports, custom application. With our hosting plans also get the low latency IP location servers because we have more than 30 global Data Centres. With our VPS hosting plans customers can Reboot, Suspend/Unsuspend, reinstall OS, change Root Password at their own and configure VPS via VNC console.
Guideline To Choose The Best VPS Hosting Plan From Onlive Server –
Buying a VPS Hosting from Onlive server is an easy process. Get a domain name from our website for free of cost. Then choose your country, as we provide our services in more than 35 countries. After selecting your country, browse through our plans and select the best-suited plan for your website. Then click on the buy button and proceed to the payment gateway. We have different online payment options, you can select any of them for your convenience. After buying our plans, stay assured, and leave all your technology-related worries on us. We will take care of your server to the best.