Norway Dedicated Server Hosting
Our Norway Dedicated Server hosting is carefully designed to ensure a reliable, robust and incredibly satisfactory hosting experience. We offer a wide selection of models that Norway dedicated servers are fully customization and are designed to meet most Norway servers needs, powered by our enterprise-level Network. If you need a more personalized solution or have any questions, please contact us and it will be a pleasure to assist you. Before making any buying dedicated server Norway decisions make sure you talk to one of our Hosting specialist NOW to validate your need and proposed you a tailored IT solutions that will match your business reality and needs. Prepare yourself for a new way to buy your IT solutions, the human way. Our most recent Data-center was prepared in 2009 and is claimed by us. We work on Tier Level 4 with regards to accessibility and security, the most elevated amount conceivable. We have excess on each level from cooling to power supplies, UPS, conveyance lines, batteries, PDUs, PSUs, Internet, plates etc.
Norway Dedicated Servers Hosting Plans
Processor / Cores / Threads / RAM / Space
Location
Monthly
Action

Norway Dedicated Server – DSX1 – Intel Xeon E3-1230v6 – 4c/8t/3.9GHz, 8GB RAM, 2TB SATA
Oslo, Norway
$149

Norway Dedicated Server – DSX2 – Intel Xeon E3-1240v6 – 4c/8t/4.10GHz, 32GB RAM, 2x 1TB SSD
Oslo, Norway
$300

Norway Dedicated Server – DSX3 – Intel Xeon E5-1650v4 – 6c/12t/4.0GHz, 32GB RAM, 4 TB SATA
Oslo, Norway
$300

Norway Dedicated Server – DSX4 – 2x Intel Xeon E5-1650v4 – 16c/32t/3.0GHz, 64GB RAM, 500GB SSD + 4TB SATA
Oslo, Norway
$444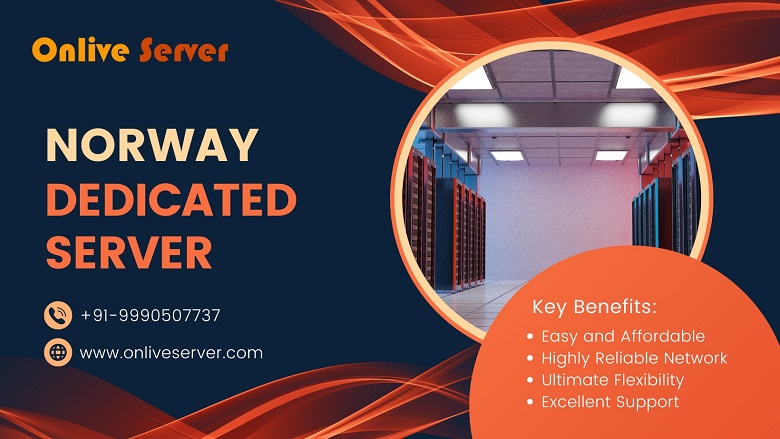 Onlive Server provides managed dedicated server Norway and our 7 year expertise in handling server hosting ensures that our customers do not need technical know-how to manage their servers. Our services include updating software, 24/7 secure monitoring and customer support and proactive response to any attacks or problems.
Why Choose Dedicated Server Norway
Onlive Server is leading Dedicated Servers for Web Hosting, fully Dedicated Servers for VOIP, Business Email Dedicated Server, Storage Dedicated Server, Development Projects, Gaming Managed Dedicated Servers for Databases and etc. We focus to give genuine and genuine articulations to our clients, where we can say that we don't claim a data center. Aside from a colossal rundown of elements and least costs you get a complete control over your Dedicated server with a not insignificant rundown of web instruments. The best thing is you get all the oversaw administrations inside of this cost. Overseen administrations like full server administration, week after week move down, week after week OS upgrades, all day,every day execution observing, rebooting, programming and different applications establishment & investigating inside of a matter of minutes. The best arrangement is thumping at your doorstep.
FAQ
What are the differences between a domain hosted on a virtual server and a dedicated server?
Most companies or professionals who wish to publish information or applications on the Internet will cover their needs with one of our domain plans. These plans offer many features and are economical because the servers they are hosted on are shared among several clients, so that all the power and resources of the machines are used.
But there are times when a shared machine is insufficient and the professional solution is to have a server for your own use with administrator privileges on it. A computer of your own, located in our facilities, that only you will manage and use, and that will allow you to install the software you want, have multiple domains, with as many email accounts, ftp accounts, subdomains and special configurations as you want, without any other limit than that imposed by the hardware of the machine.
What does the registration fee include?
The registration fee includes the installation of the server, the cabling, the configuration of the operating system if it is Linux or MS Windows NT Server, the configuration of the IP address and the installation of the necessary programs so that you can easily access your server.
 Who is in charge of the server configuration?
We carry out the initial configuration and prepare the server for you to access and configure it remotely. From then on, you are in charge of installing additional programs, configuring them, configuring services, creating domains, … We will advise you and help you if you have any questions or problems.
If I want to host multiple domains on the server, do I need more than one fixed IP?
No, it is not necessary to have additional IP addresses to host multiple domains, in a single IP address you can host all the domains you want.
---
We provide Germany Dedicated Server Hosting, Finland Dedicated Server Hosting, USA Dedicated Server Hosting, UK Dedicated Server Hosting, Switzerland Dedicated Server Hosting, France Dedicated Server Hosting, Italy Dedicated Server Hosting, Spain Dedicated Server Hosting and Cheap Dedicated Server Hosting