Romania Dedicated Server Hosting
Onlive Server offers you fully managed Romania Dedicated Server hosting at an affordable price with lots of dedicated features with it like high bandwidth, data backup facility, security, high traffic generation, HDD storage, and much more with it. Our managed Romania Bucharest based dedicated server hosting offers you high bandwidth to host your complex websites and applications due to bandwidth facility you can easily generate more traffic on your website. We offer you up to 8 Core × 2.5 GHz processor, up to 256 GB RAM, and up to 4 TB HDD/2 TB SSD storage to store your large amount of data. Apart from it, we give you the option of operating system i.e. Linux and Windows. For Linux, we have the choice of Ubuntu, CentOS, and SUSE and for windows, we have a Windows server from 2008 to 2016.
Romania Dedicated Servers Hosting Plans
Processor / Cores / Threads / RAM / Space
Location
Monthly
Action

Romania Dedicated Server – DSX1 – Intel Xeon E3-1230 v2 – 4c/8t/3.70GHz, 8GB RAM, 1TB HDD
Bucuresti, Romania
$99

Romania Dedicated Server – DSX2 – Intel Xeon E3-1270 v2 – 4c/8t/3.90GHz, 16GB RAM, 2TB HDD
Bucuresti, Romania
$139

Romania Dedicated Server – DSX3 – 2xIntel Xeon E5-2620 v2 – 12c/24t/2.60GHz, 32GB RAM, 2x 2TB HDD
Bucuresti, Romania
$399
Cheapest Dedicated Server Hosting Romania
For security purposes, we provide you firewall protection to your server and protect your server from unauthorized access and harmful applications software as well do server virus scanning at a certain interval of time. For better network uptime we provide you our own data center nearby you so that you will get a 100% network uptime guarantee as well we have our own data center facility in approx 28 plus countries. You can use our dedicated server for the development of websites or software, remote file storage, video encoding, data backups, and for your much more web applications. We make use of our infrastructure to better our core solutions of Romania dedicated server Hosting with 24×7 live chat support and protection services, backup, assistance and managed business information technology services.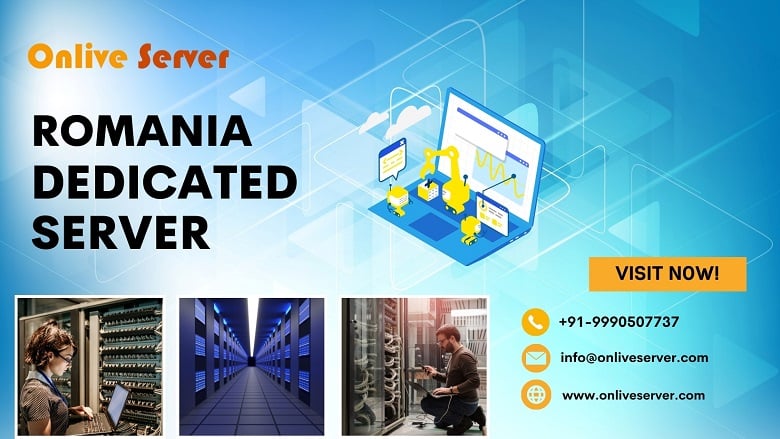 Get Root access with full support
With Romania Dedicated Server you will get root access over your server so you will have full control over your server and do any modification in it very easily. You can customize your server according to your requirement as well as install or remove any software from it. We don't take any charges for server setup. It's free of cost. Apart from root access we also very care full about your server data so protect you from any data loss we keep a copy of data at another location far from your own data center and during any disaster you can easily get it. For your any type of query we provide you well experienced and expert technical support team which monitors your server all day and night to give you the best support.
They are always available for you so during any server issue you can contact them anytime. You can contact them via telephone or E-mail. Onlive Server provides Fully Managed Dedicated Server Romania and our 7-year expertise in handling Dedicated Server Romania ensures that our customers do not need technical know-how to manage their servers. Our services include updating software, 24/7 secure monitoring and customer support, fully Managed Dedicated Server Romania, and proactive response to any attacks or problems.
Here Some FAQ
Dedicated servers are often said to be more secure than hosted domains, is that true?
Not quite.
Domains hosted on a virtual server, SL server have a high degree of security in relation to the remaining domains hosted on the same machine. These domains are divided into watertight compartments, each of which is occupied by a different domain. In this way, although the domains share the same computer and hard disk, they are completely separated from each other, guaranteeing the privacy of the data they handle. This compartmentalization by domains is implemented based on the security characteristics of the LINUX or Windows NT Server operating systems, according to the chosen plan, and is guaranteed by the company technical department that manages the security of its servers.
However, the option of having your own server guarantees the physical impossibility that nobody else can access the data or programs that we do not want to make public, but the level of security becomes controlled by the owner of the server.
I want to install and run different applications, what would you advise me, a domain hosted on a virtual server or a dedicated server?
In the domains hosted on a virtual server, you can install all kinds of scripts developed in Perl and in the case of plans that work on a Windows NT Server, also ASP and VBScripts components, but it is not possible to install in the domains hosted on a virtual software server tailored to meet the specific needs of each client.
General applications should not be confused with CGIs. CGIs are applications executed by the web server itself, that is, applications that are launched exclusively through a browser, sometimes as manipulators of a form and others directly. Domain owners hosted on a virtual server can put all the programs they want on their website and run them through the browser, but what they cannot do is log in to the server and run the program directly.
In the case of a dedicated server, you can connect to it, open a session as an administrator, and install the programs you want.
---
We also provide Japan Dedicated Server Hosting, Germany Dedicated Server, UK Dedicated Server, France Dedicated Server, Italy Dedicated Server and USA Dedicated Server