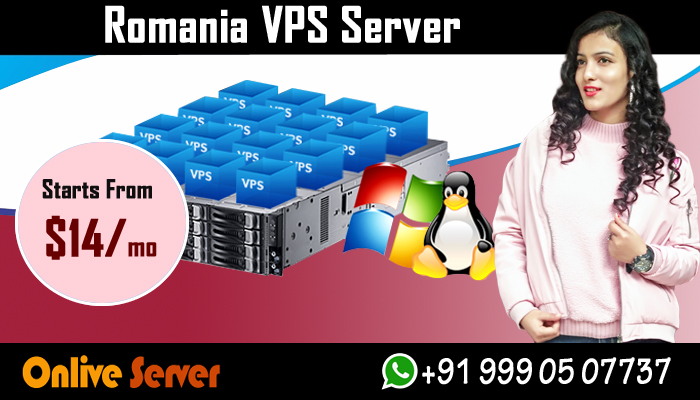 When it comes to your company, you must exercise extreme caution. Therefore, a Romania VPS Hosting is the ideal alternative for your business. With a VPS Server, you'll get a dedicated server for your company. It means you will have complete control over your server and its resources. So that you may select the ideal server for your requirements, we provide a range of plans to pick from. And our knowledgeable support staff is always there to assist you with whatever you need.
A Romania VPS Server from Onlive Serve is the way to go if you're searching for the optimal business solution.
Processor / Cores / Threads / RAM / Space
Location
Monthly
Action
Why is VPS Server the Ideal Choice for Businesses of All Sizes?
A Virtual Private Server is an optimal choice for enterprises of all sizes. Whether you're a start up just getting started or an established company searching for a more dependable and effective hosting solution, a VPS server is the ideal choice.
Here are some of the advantages of utilizing an Onlive Server VPS server:
Our Romania VPS Servers are among the most reasonably priced on the market.
– High performance: Our servers are quick and dependable, so you can be sure that your website will operate without a hitch.
– Secure: we provide top-tier security measures to protect your data.
– Adaptable: we provide various customization options to ensure that your server meets your requirements.
Our Romania VPS Server is a cost-effective, high-performance, secure web hosting option. Contact us now for more information!
How Can Our VPS Server Benefit Your Company?
There are several reasons why a VPS Server is the optimal answer for your company. Included among the advantages are the following:
Having a VPS Server provides you with the piece of mind that your data is protected.
2) Adaptability: You may tailor your server to your requirements.
Your information will be accessible at lightning-fast rates.
4) Cost-Efficiency: You may save money by selecting a Romania VPS Server rather than hiring a dedicated server.
5) Scalability: Increasing or decreasing server capacity as required is simple.
Why is Our Romania VPS Hosting Best in the Industry?
Why is our Virtual Private Server the finest on the market? There are many crucial factors:
First, our servers are in one of Europe's most trustworthy and stable nations: Romania. It implies that your website will be accessible at all times, with no downtime.
Second, our servers are speedy. We use the most up-to-date technology and software to guarantee that your website loads as rapidly as possible.
They provide a variety of solutions to accommodate your demands and budget. We have you covered whether you need a remote server for a personal blog or a big server for a busy e-commerce shop.
What are you waiting for, then? Contact us immediately for more information about our VPS Server.
How to Begin with a VPS Server?
When you choose a VPS server for your website, it is an excellent choice! A VPS server offers several advantages, including greater security, flexibility, and performance. With many available providers and plans, it may take time to know where to begin.
Don't worry; we are here to assist you. This article will cover all you need to know about VPS servers, including how to get started and which features to seek. In addition, we will give a list of our preferred suppliers so that you may choose the ideal package for your company. Let's get started!
Why is VPS an excellent solution for small and medium-sized businesses?
A Virtual Private Server, or VPS, is an excellent alternative for small and medium-sized enterprises seeking a cheap and dependable website hosting solution. A VPS provides your own private server space that is distinct from the servers used by other clients with the same hosting subscription. It means that your site will always have sufficient resources to function efficiently, and you won't have to worry about other users on the same server affecting its performance.
In addition to being dependable and inexpensive, Romania VPS is an excellent choice for organizations seeking to expand their operations. As your company grows, you may quickly upgrade your VPS package to handle rising traffic and storage requirements.
Conclusion
Your company needs a dependable and economical VPS server, and you've reached the perfect spot. Onlive Server provides VPS servers for Romania that are ideal for small and medium-sized organizations.
With Onlive Server, you will have access to –
High-quality hardware that has been created exclusively for VPS servers
An extensive selection of features, including CentOS Linux, cPanel, control panel, and more
If you try our service once, you will not be dissatisfied.