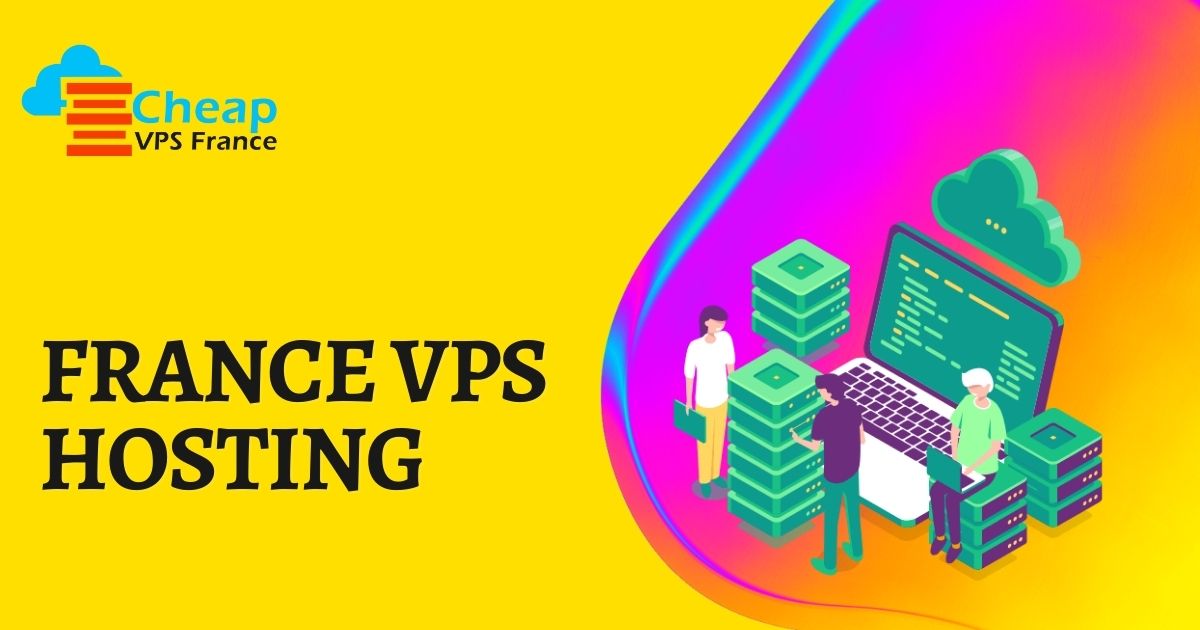 In this very competitive market, anyone who wants to grow their business must have a website. A website is one of the best ways for a business to reach people outside its immediate area. But web storage is just as necessary as the site itself. There are three popular ways to run websites: Shared VPS and a Dedicated Server. But determining which is best for your site takes a lot of work. Shared Hosting is best for new businesses, while you might have to pay a lot for Dedicated Hosting. At the same time, France VPS Hosting from a trusted web host like France Server Hosting gives you much freedom to set up and run your server at a price you can afford.
If you want to quickly set up your server and choose the best France VPS Hosting, this guide will show you the best way.
Everything about VPS Server Hosting: –
One of the best ways to run websites that use a lot of resources is with Virtual Private Server Hosting. VPS, which stands for "Virtual Private Server," means you'll get your virtual server to house websites. So, you can run hundreds of small to medium-sized websites on your VPS Server. Also, the virtualization technology used by VPS Hosting makes it easier to work by dividing the big server into multiple virtual environments.
Each user gets their virtual environment, where they can host as many sites as they want and give each site its tools. Also, the France VPS Hosting gives you the power and mechanisms of a dedicated server at a price you can afford. So, you can use all the tools to help your website and business grow.
Aside from the primary hosting, you can choose between Managed and Unmanaged VPS Hosting for your sites. These categories are based on how the server is managed. France VPS is also split into groups based on the operating system. This means that you can choose between Windows VPS Hosting and Linux VPS Hosting based on the needs of your business.
Things you need to look at when choosing a VPS hosting in France
Before choosing your VPS plan, you need to consider a few things. They are listed below, but France Server Hosting has all the crucial features your business needs to grow faster.
Cloud-based VPS: –You must ensure the VPS plans run on a Cloud. So, it has a lot of room to grow and is easy to change. With France VPS plans, you will get the best I/O speed.
Choose the method you want to use: – To run your website well, and you need to choose an operating system that is flexible and easy to use. You can choose CentOS, Ubuntu, Debian, and Fedora with the France Linux VPS. Aside from that, you can select Windows as your site's running system.
Choose the Control Panel: – Having the freedom to choose which control panel choices to use to make managing the server more straightforward and more efficient. The cPanel and Plesk Panel are the most common and widely used control panels. So, you can choose anyone based on the operating system you want.
Solid State Drives (SSDs): – Their France VPS Servers come with Solid State Drives that use flash memory to give you the best performance. Also, SSDs are the fastest and most lasting compared to Hard Disk Drives.
Free VPS Management Server management is the most important thing for anyone who does business online. With France VPS Hosting from France Server Hosting, you won't have to worry about this.
SSH and Access to Root: –
You'll get full access to your server environment. So you can make arrangements based on what you need.
No Fee to Set Up: – Look for a web service that lets you set up your site for free. So, you won't have to pay anything extra to use the VPS Services. Just pay once, and you can use all the services for as long as your server lasts.
Robust Infrastructure: – VPS servers are made with a solid and powerful system that includes big names like Dell, HP, Cisco, and many others. With such a strong system, you can ensure stability and uptime.
Dashboard for Tracking Resources: – Using the VPS Server's resource tracking dashboard, you can easily and quickly keep an eye on what's going on with your server. You can also check how much your CPU is being used, reboot your VPS, see how busy your server is, and make any other necessary changes. This is something you need to think about when picking VPS hosting.
Host unlimited sites: – Your website hosting has no special rules. You can run as many websites as you want with France VPS Hosting.
Free VPS Changeover: – With France Server hosting, you don't have to pay extra money to move your VPS. You can easily switch from a different hosting service to our France VPS Hosting.
Right Away Delivery: – You must start using VPS Setup immediately. After you pay for a VPS plan, their sales team sets it up for you in less than an hour.
Enterprise-Grade Hardware: – With France VPS Hosting, you'll get high-end hardware like SSD technology, powerful computers, and much RAM.
24-hour customer service: –The team at France Server Hosting works hard and is available 24 hours a day, seven days a week, to give you the best options and user experience possible. So, you can call them, email them, or use Skype, WhatsApp, or Live Chat to talk to them directly.
The best VPS service provider in France, with incredible settings: –
If you want to find the best web host in France, you don't have to look any further than France Server Hosting. This is a well-known and trustworthy web host that offers a variety of web hosting options. The France VPS Hosting plan from France Server Hosting is one of the most popular and affordable plans that provide services and tools at an enterprise level.
Also, the web host gives you strong hardware, powerful computers, and access to your server so you can set it up best. So, with just one click, you can change, modify, update, and run custom applications on your server. But investing in a web host to buy Cheap VPS Server France plans is an excellent idea for you and your growing business.
Conclusion: – You can learn how to choose a good website host. When picking a web host, you need to keep all of the above things in mind. It will help you find the right web host, like France Server Hosting so that all of these high-tech services and business-level features can be set up on your server quickly and easily.