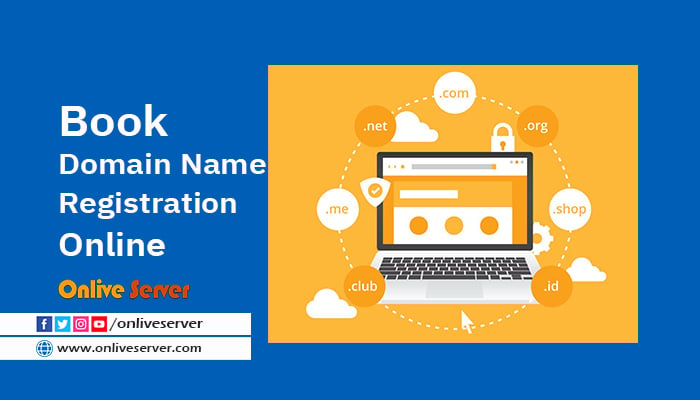 What is a Domain Name?
In today's technology-reliable era, if you wish to establish your work and fetch out the best results out of it then you must put it online. For this, you will first have to get a check domain name online for your business. Read this article till the end to know about what is the domain name and its importance. Also, we will tell you in this article that how can you check domain names online?
In simple terms, a Domain Name is the name of your website. The address where users on the internet can access your website is a domain name. A domain name is used to locate devices on a network and identify them. Computers are using IP addresses that are a number series. However, we cannot memorize numerical strings. As a result, domain names have been developed and used instead of utilizing IP addresses for identifying entities on the Internet.
An important aspect of a website is its domain name, although it is only part of the equation. You will also require a content and hosting service for storing your files to access them on the internet in terms of building a website. Note that hosting should not be included in buying a domain.
Why do we need a Domain Name?
Your domain name is the unique identity of your business on the Internet. Every person, company, or organization seeking an Internet presence must invest in the Check Domain Name Online. With this, not only you but your business will also look better and more professional. Another reason why a company registers a domain name consists of protecting copyrights, establishing creditability, enhancing awareness of the brand, and ranking search engines.
Well, you can't have a website without the need for a domain name, as already mentioned. Your domain name is not only a random web address that can be used by anyone to access your website; for companies, it is a significant opportunity to develop a corporate identity and improve user experience.
Checking Domain Name Online
A domain name for a company, a personal website, or an online application is a beginning point for your online brands and Identity. Some of us simply have one domain for a website or blog, while others have to maintain customer domain names or tasks of all kinds. But if you don't have a personalized domain name, you can check for one or many on the internet itself. Many services help you with getting domain names for your websites. You have a vast variety of options for this. Further, we will know more about it.
Services Providing Domain Names
Following are the domain name service providers on the internet. We have picked the top service providers in our list below. You can go on checking them and get a domain name at your convenience.
Onlive Server
The technique of Online Server differs from other search tools. Lists of accessible domains and Twitter names are generated automatically. The names appear in various hues depending on the number of persons interested in a given term. The darker the hue the more the name becomes popular. You may also sort lists according to length, prominence and display only Twitter or domain names.
onliveinfotech.com is another easy search tool for verifying access to domain names and generation of domain hacks. One example is the Web Domain Name ukhostingvps.com, which generates suitable names such as oakymarketing.com, swissserverhosting.com, ukserverhosting.org, and onliveinfotech.net. You can record these names via connections to other registrars. The second feature is the iPhone application onlive infotech, which allows you to find the domain names on the go using the search and suggestion feature.
It is not just for domains but for names in general that Name this is employed. You merely have to explain a proposal or product and collect name suggestions from the Name this community rather than spending endless hours in brainstorming sessions. The service charges $0 to the members who provided the top three naming options. The community Name this is an excellent resource for finding ideas for your website or blog.
Users of Windows will find bestukvps.com a Professional software for their portfolios. Apart from portfolio management possibilities, website monitoring options like ping or HTTP homepage check also are included, and email when the domain status changes. Login data can also be saved in many domain registrars and logged in with a single click. Numerous filtering options, generators of Domain Name Registration Online, and access control tools are also important.
Full Domain Setup
Oakymarketing.com is a very well-website for booking and managing domain names. You can access domains where you own along with some extra information and any other site you would want to monitor. Domain-related setups like Domain DNS, Domain Forwarding, Data transferring, as well as full security setup on a particular domain, will also be shown.