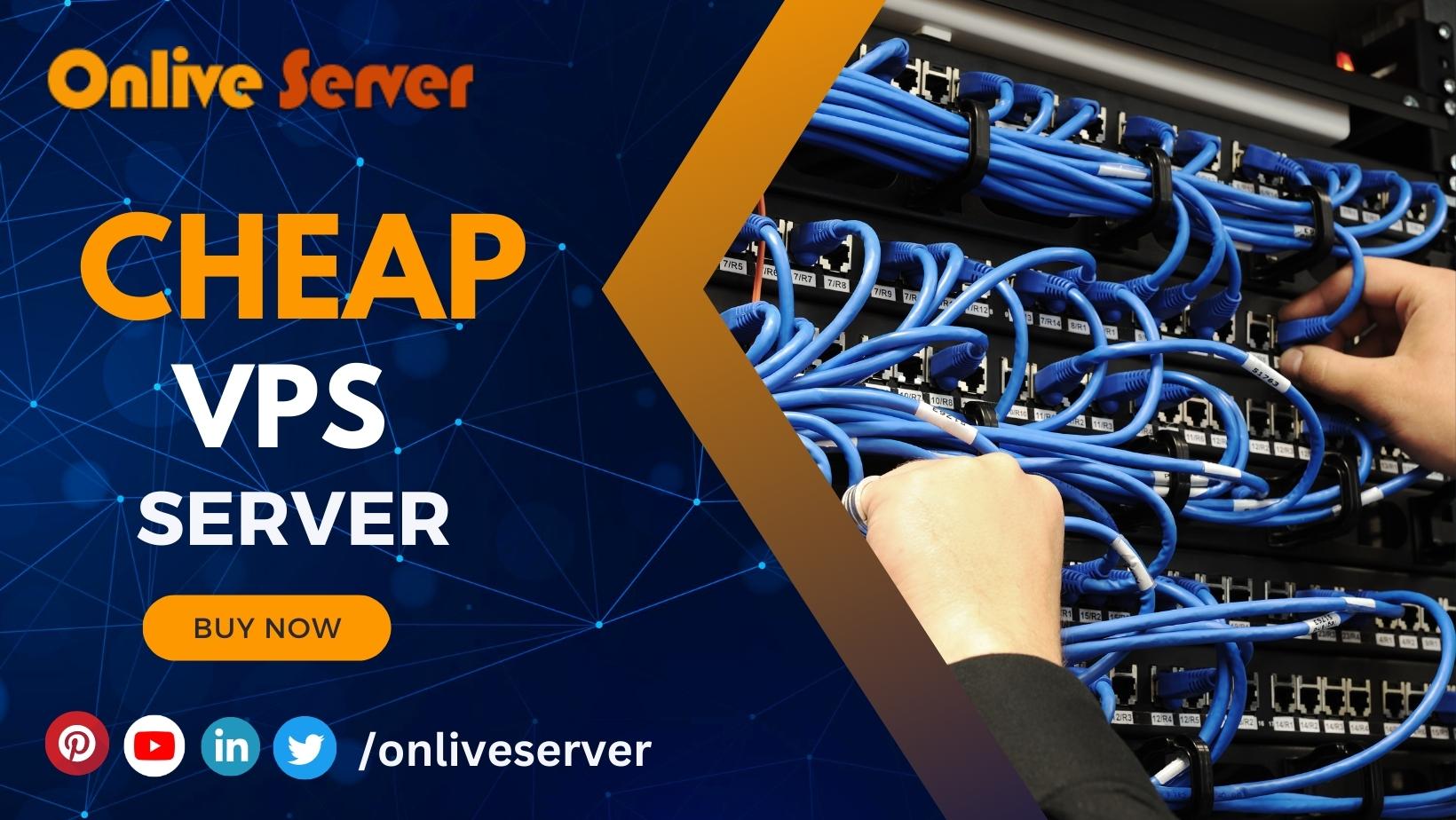 If you want to host your website on the internet, you've undoubtedly heard of virtual private servers (VPS). These web servers provide an inexpensive option that is typically far more stable than shared hosting, and they can even be utilized in place of traditional dedicated servers. If you're searching for a Cheap VPS Server, this article will help you pick one and set it up fast and cheaply without having to pay hundreds of dollars every month.
VPS hosting provides speed and stability at an inexpensive price range, which is uncommon in the web hosting industry. If you're still undecided about using a VPS server to host your website or application, keep reading to learn why you should prefer VPS hosting over shared or dedicated hosting.
The Basics of a Virtual Private Server
A virtual private server (VPS) is a form of cloud hosting that provides tools and resources equivalent to a traditional dedicated server. This implies you'll have complete control over your virtual private server. This also means that you can tailor it to your specific requirements, grow as big as you want, and have the peace of mind that you are in charge of your infrastructure. A virtual private server is a dedicated server that has been partitioned into virtual servers, each of which may host a different website. The virtual servers work similarly to various computers that share the same hardware, and software called an operating system manages the hardware. Each virtual server has its own operating system.
What are the Benefits?
A VPS provides several advantages that shared hosting services do not. First, you will have access to your virtual server, which will give better performance than a shared server. You may anticipate more security, more disc space, increased bandwidth, and greater control over your server resources. You may also expect lower network latency, which is very useful for transferring data between servers.
Second, using a Virtual Private Server (VPS) makes it easier to keep your website secure. With a standard hosting account, because the only individuals who have access to it are others on the same server. Anyone with an internet connection might possibly penetrate your website's security if it is not configured appropriately or maintained.
What to Look for When Choosing a Cheap VPS Server
When searching for a VPS server, look for one with dependable hardware, plenty of power, and plenty of storage space. You'll also want to choose a low-cost VPS server with adequate bandwidth to satisfy your company's or website's demands. You should also check that your selected supplier provides good customer service and competent assistance 24 hours a day, seven days a week. You should also seek for a managed host provider since this will make server maintenance easier. You should also evaluate the operating system used by the VPS server. You have the option of choosing between Windows and Linux hosting. Both servers are dependable and cost-effective, but there are a few key distinctions between them. Windows servers are easier to locate and less expensive. Linux VPS servers, on the other hand, are more stable.
Why is Reliability So Important?
When selecting a VPS hosting package, one of the most important elements to consider is reliability, especially if you run a high-traffic website. You can be confident that your website will always be up and operating if you use a dependable VPS hosting option. And will have the necessary capacity to meet the demand. A dependable VPS hosting service will also help you save money by eliminating overage costs. You'll only have to pay for what you use, resulting in cheaper monthly costs and less confusion. So, before you make a final decision on which host to choose for your website, be sure that they provide dependability as part of their service package.
Get a VPS With Unlimited Bandwidth
If you're still unsure which VPS to choose, consider getting one with unlimited bandwidth. This will ensure you never have to worry about an overage charge. It will also ensure your website runs smoothly without any interruptions. You may also consider getting a VPS with a 99.99% uptime guarantee. This will ensure you never have to worry about your VPS going down. Now that you know what to look for in a VPS, it's time to pick the best one for you. A decent provider would provide these features as well as other assurances, such as 100% money-back guarantees in the event of outages, free 24/7 customer assistance, free site relocation services, and so on. Make sure to thoroughly investigate the providers before making your final pick. So that you may be confident in the firm you choose.
Conclusion
A virtual private server is an excellent choice for hosting your website. This allows you to determine how much bandwidth your firm needs and only pay for the space you utilize. With a VPS, you may also select the best operating system for your business. If you're thinking about buying a Cheap Linux VPS Server Hosting, you should be aware that there are several options accessible, each with unique features and benefits. Now that you know what to look for in a VPS, it's time to choose the best one.