Canada VPS
Onlive Server Hosting company offer Canada VPS Server Hosting plans at very cheapest price with a wide range of specification. Buy Windows and Linux based Canada VPS Server Hosting plans which are best suitable for E-commerce, gaming, and Minecraft Server. It is a widely accepted fact that Virtual Private Server Hosting is ideal for businessmen because There are numerous benefits of using Server Hosting nowadays One reason that can be given in this context is that in case of a shared server, there are high chances of crashing the website. It is so because all the sites are divided. This is where Canada VPS Server Hosting can play a crucial role as well as help to boost the website. In case of, a single server is segregated into a plethora of multiple servers and hence speed the main issue here. However, it is not much of a problem when you look at the other benefits of it.
Canada VPS Hosting plans
Name
OS
Core
RAM
Harddisk
Bandwidth
IP
DC Location
Monthly Price
Canada VPS Custom
1
1 GB
30 GB SSD
1 TB
1
Montreal, Canada
$11.00
Canada VPS X
1
1 GB
30 GB SSD
1 TB
1
Montreal, Canada
$11.00
Canada VPS Y
2
2 GB
60 GB SSD
2 TB
1
Montreal, Canada
$20.00
Canada VPS Z
4
4 GB
120 GB SSD
4 TB
1
Montreal, Canada
$37.00
Features of Onlive Server's Canada VPS Plans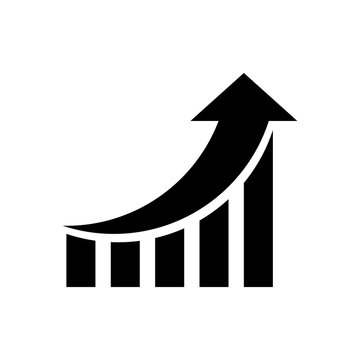 Performance
The high-performance SSD storage and Intel Xeon CPUs used in Onlive Server's Canada VPS services enable quick speeds. You are able to select a configuration based on your demands thanks to flexible CPU cores and RAM. Their network has been speed-tested worldwide and within Canada. There will be less latency, speedy file transfers, and quick loading times.

Security
Onlive Server places a high premium on security. Their Canada VPS services include with a firewall, DDoS defense, and frequent security updates to stave off flaws. For an additional layer of security, you can also enable two-factor authentication and IP blacklist/whitelist. Your information and apps are kept in data centers in Canada

Control Panel
An easy-to-use control panel is provided by Onlive Server for managing your Canada VPS. You can install whatever program you want, including web servers, databases, and frameworks, because you have root access. Simply click a couple times to quickly scale your resources at any time. Common activities like rebooting your server, adjusting DNS.

Support
For their Canada VPS Server customers, Onlive Server provides first-rate round-the-clock service. To assist you with any problems you might be having, their personnel is available round-the-clock via live chat, phone, and ticket. They strive to respond promptly and offer fixes to restore your VPS to operation.
An ideal solution for your online requirements
A cheap Server Canada is a perfect option for those who are irritated by the fluctuating speed of data. On the other hand, high web traffic is impossible to manage in a shared server hosting plan. Because, If  you use dedicated servers that is highly suitable for all all type of business within a reasonable budget, then the Hosting should be your ideal option. In this manner, your online operations would be seamless which would help you to maintain healthy business relations with the clients.
Advantages of Canada VPS Servers

Scalability
Canada VPS hosting allows for easy scalability. You can upgrade or downgrade your resources as needed, accommodating growth without downtime.

Root Access
Users have full root access to their virtual servers, granting them complete control over software installations, configurations, and customization.

Cost-Effective
Compared to dedicated servers, VPS hosting is cost-effective while offering many similar benefits. It's an ideal choice for businesses
Customization
VPS servers are highly customizable. You can tailor server settings, install specific software, and scale resources according to your requirements.
Frequently asked questions