Canada VPS Server Hosting
Onlive Server Hosting company offer Canada VPS Server Hosting plans at very cheapest price with wide range of specification. Buy Windows and Linux based Canada VPS Server Hosting plans which best suitable for E-commerce, gaming and Minecraft Server. It is a widely accepted fact that Virtual Private Server Hosting is ideal for webmasters who can carry out SEO techniques in a seamless manner. There are numerous benefits of using VPS Server Hosting Canada nowadays for qualified webmasters. One reason that can be given in this context is that in case of a shared server, there are high chances of crashing the website. It is so because all the sites are divided. This is where Canada VPS Server Hosting can play a crucial role. In case of VPS, a single server is segregated into a plethora of multiple servers and hence speed the main issue here. However, it is not much of a problem when you look at the other benefits of it.
Canada VPS Server plans
| | | | | |
| --- | --- | --- | --- | --- |
| Data Center | Plan/Cores/RAM/Space/Bandwidth/Hypervisor | Operating System | Monthly | Action |
| | Canada VPS Server X : 1 Core, 1 GB RAM, 30 GB HDD, 1000 GB Bandwidth, KVM VPS | | $11 | |
| | Canada VPS Server  Y : 2 Core, 2 GB RAM, 60 GB HDD, 1000 GB Bandwidth, KVM VPS | | $22 | |
| | Canada VPS Server Z : 4 Core, 4 GB RAM, 120 GB HDD, 2000 GB Bandwidth, KVM VPS | | $39 | |
| | Canada VPS Server Custom (Upto 4 Core, Upto 16 GB RAM, Upto 300 GB HDD) | | $11 | |
An ideal solution for your online requirements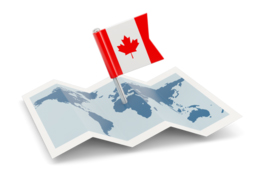 A cheap VPS Server Canada is a perfect option for those who are irritated by the fluctuating speed of data. On the other hand, high web traffic is impossible to manage in a shared server hosting plan. If you want dedicated servers within a reasonable budget, then the best VPS Server Canada should be your ideal option. In this manner, your online operations would be seamless which would help you to maintain healthy business relations with the clients.
The types of Canada VPS Hosting
VPS hosting usually comprises of two types which include managed hosting and unmanaged hosting. In the case of distributed VPS hosting, the host has the primary responsibility of organizing the server. The VPS Server Canada mainly relies on managed hosting so that they can offer a wide variety of services. On the other hand, if your company has a dedicated technical team, then you should always opt for unmanaged VPS hosting services. It would provide you with the required practicality to carry out your business operations.
We provide VPS Canada, VPS Germany, USA VPS, VPS France, VPS South Korea, VPS Australia, VPS India, VPS Singapore, VPS Japan and USA Dedicated Server Hosting