Dubai VPS Server Hosting
Digitize your experience by making things virtual!  Dubai VPS server hosting  is a hosting answer for web in which the best services are practically conveyed with the goal that clients can get to their servers, introduce advance programming projects and alter it according to their own particular prerequisites, the main name in web hosting provider in UAE offers super quick speed and completely secured Dubai virtual private. Windows and Linux are Virtualization of dedicated where those web clients who are not fit to manage high cost of Dubai Dedicated can strive for Linux and Windows Dubai VPS server and get complete root access. Site crash, slow speed, load offset Issue are a percentage of the variables which are confronted by sites when they are developing. This happens when you are hosted in imparted hosting environment which is useful for little sites however as your site activity develops the interest of more circle space, more movement/ transmission capacity, burden adjusting, reinforcement administrations and different additional items are obliged to make it up and running immaculate round the clock.
Dubai VPS
Data Center
Plan/Cores/RAM/Space/Bandwidth/Hypervisor
Operating System
Monthly
Action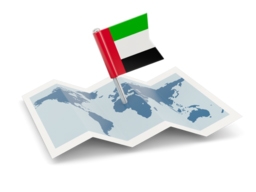 Take the Advantage of High Performance Dubai VPS Hosting 
Onlive Server is the best in providing best performance and reliability to your Dubai VPS . It offers you best services in Dubai just starts at $29/month. Our SSD offer fast computing power and large data storage on a distributed data storage platform. We keep the copy of your data or data backups on an external data backup platform which are easily accessible for recovery process. We generally offer both Linux as well as Windows hosting for web hosting so you can easily choose your own operating system. It provides you superb Processing power, memory and disk space for your Dubai VPS server which will not be shared with other customers or locations. You can enjoy the freedom to install special software or configure according to you and it also very easy to add extrayour private network.
We also offer you high bandwidth so that you can easily host your website and generate more traffic for your website. Our technical support teams monitor all day night from security purpose and we also give a firewall protection.
---
We provide VPS Dubai, VPS Germany, USA VPS, VPS Canada, VPS South Korea, VPS , VPS Australia, VPS India, VPS Singapore, VPS Japan and Japan Dedicated