Malaysia VPS Server Hosting
Cheap and best VPS hosting has turned into the favored hosting answer for small to large measured organizations. Malaysia VPS server hosting is an answer that viably crosses over any barrier between the confinements of shared hosting and the adaptability of dedicated server. Windows and Linux are virtualization of dedicated servers where those web clients who are not fit to manage high cost of dedicated servers can strive for Windows and Linux and get complete root access of server. Site crash, slow speed, load offset issue are a percentage of the variables which are confronted by sites when they are developing. We give round the clock assistance because we want to be there anytime you need us. Our server farms are modern, agile, innovative and secure. VPS grasps new innovations to make our data centers all around orchestrated and composed.
Malaysia VPS Servers Plan
Data Center
Plan/Cores/RAM/Space/Bandwidth/Hypervisor
Operating System
Monthly
Action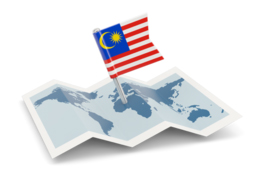 Malaysia VPS Server
Reasons for why you should choose Malaysia hosting?
Onlive Server give you for the freedom and confidence you need to run a successful website. Our virtual hosting provides you speed and security to your plans, without sacrificing performance. It's a great way to make sure that your customers enjoy the best online experience possible. Due to full control over your Malaysia VPS server, you will easily able to install or uninstall any software which you want, you can customize your website, and even scale your VPS server needs as your website grows. Our plan is easily scalable, so it will change and grow with your website. Our Services are more cost-effective than a shared hosting. Use the services, which mean you'll get the powerful services that you need.
---
We provide VPS Germany, USA VPS server, Canada VPS hosting, South Korea VPS hosting, Japan VPS hosting, Australia VPS hosting, VPS Netherlands, Singapore VPS hosting, VPS Malaysia and Thailand Dedicated Server