UAE VPS Server Hosting
Enjoy advanced UAE VPS at an affordable price with our powerful virtual private.we've created one of the UAE's most advanced virtual server platforms. Linux and Windows VPS are Virtualization of Dedicated Servers where those web clients who are not fit to manage high cost of UAE Dedicated Server can strive for VPS and get full root access of server. Site Crash, Slow Speed, Load offset Issue are a percentage of the variables which are confronted by sites when they are developing. This happens when you are facilitated in imparted hosting environment which is useful for little sites however as your site activity develops the interest of more circle space, more movement/ transmission capacity, burden adjusting, reinforcement administrations and different additional items are obliged to make it up and running immaculate round the clock.
UAE VPS Servers
| | | | | |
| --- | --- | --- | --- | --- |
| Data Center | Plan/Cores/RAM/Space/Bandwidth/Hypervisor | Operating System | Monthly | Action |
| | UAE VPS Server X : 1 Core, 1 GB RAM, 30 GB SSD, 1000 GB Bandwidth, KVM VPS | | $29 | |
| | UAE VPS Server Y : 2 Core, 2 GB RAM, 50 GB SSD, 1000 GB Bandwidth, KVM VPS | | $59 | |
| | UAE VPS Server Z : 4 Core, 4 GB RAM, 80 GB SSD, 1000 GB Bandwidth, KVM VPS | | $109 | |
| | UAE VPS Server Custom (Upto 4 Core, Upto 16 GB RAM, Upto 300 GB SSD) | | $29 | |
Why choose UAE VPS Server Hosting
Onlive Server managed Dubai VPS Server Hosting is all custom assembled, secured, and streamlined out of the crate. These following arrangements are benchmark bundle choices and can all be altered to meet your particular needs. You can contact our support team to get pricing on a wide assortment of update options available for you.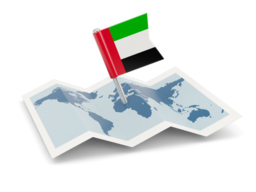 All our managed VPS servers are Linux based or Windows based, packaged with the cPanel control board, and housed at our Central UAE data centre which incorporates premium high bandwidth, for example, Internap and Level 3. With all managed Dubai VPS servers you can depend on first class managed support team and industry leading uptime at the cheapest price. We additionally offer custom setups including ssd, both hardware and software RAID designs, and different drive formats.
We provide VPS Dubai, VPS Germany, USA VPS, VPS Canada, VPS South Korea, VPS Australia, VPS India, VPS Singapore, VPS Japan and India Dedicated Server