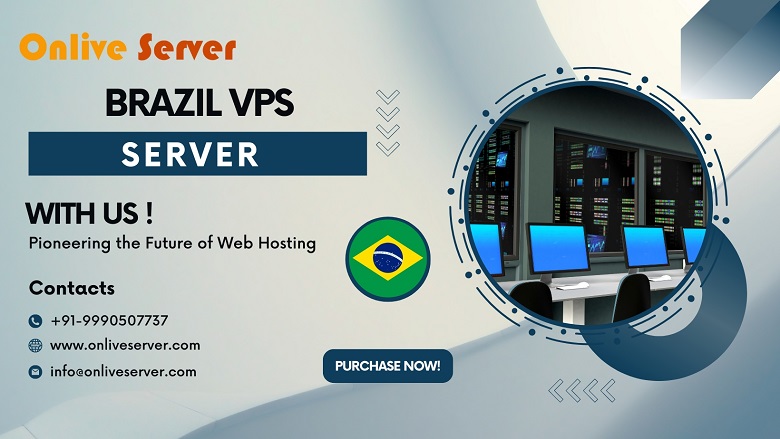 Brazil VPS server hosting is a budget-friendly solution for applications and websites that need something better than shared hosting but cheaper than a dedicated server.  Businesses that need a reliable, high-performance, and high-bandwidth data center should use Brazil VPS Hosting. Rather You can use all the features of your host's service, but they will be on a dedicated server at our facilities. By doing this, you get a connection that is cheap, reliable, doesn't need any maintenance, and is easy to manage. Rather Your website runs very smoothly and quickly with Brazil VPS. You can change the number of resources you use with Brazil VPS Hosting. You get the space, memory, and processing power you need right now. Rather You can change it to fit your needs. Most tasks can be done as quickly as asked, and a lot of them don't even need a reboot.
Brazil VPS Servers
Data Center
Plan/Cores/RAM/Space/Bandwidth/Hypervisor
Operating System
Monthly
Action
What is a VPS?
A virtual private server is a type of web hosting service that lets customers have their own servers. Compared to shared hosting, it has many advantages, such as better performance, more security, and more flexibility. A data centre hosts a virtual private server. This means that the server is in a physical place that may be different. The customer's main computer. This is different from shared hosting, where all of the customers' sites are kept on the same physical server.
Some Benefits of Brazil VPS
Fireline next to the Plan
Technical Team Gives Entire Support
Better deployment
Ameliorate Performance
Appropriate space in Disk Space
Suited up with higher security
KVM Virtualization
Thorough Installation of CMS
Free Control Panel for Website Hosting
Multiple IP Addresses
Fast speed
Highly advanced hardware and resources
Highly Secure
Dedicated Resources.
Upgrade Performance.
Scale Resources Instantly.
Fully Managed Services.
Save Money & Grow.
Highly advanced 3-tier compliant data centers
Data backups regularly
Complete Control:
Because Best VPS Hosting Server gives customers a high level of privacy, they can have full control over their systems. Each client will have their own operating system that they can use to do whatever they want. This gives customers a lot of freedom and lets them choose the operating system that meets their needs best. Not only does it give the customer full control over their systems. But it also makes maintenance easier and gives them a lot of security.
Connectivity at a high speed:
With VPS dedicated hosting servers, it's easy to stay connected to fast websites at high speeds. One of the most talked-about benefits of VPS hosting servers is that they can provide high-quality performance at a very low cost. A VPS Webhosting server also has other benefits. Such as being easy to use and making good use of resources.
Access to the root:
Full root access is one of the best things about Brazil's VPS hosting server. People who need full root access to the system can get it without having to work for it. This is because of this feature. As long as someone has access to the internet. Anyone can get full root access to the operating system.
 Security:
One of the main reasons most people choose Brazil VPS hosting servers is because they work well. But this doesn't mean they are safe from security problems. Because of this, a good provider will offer good security features. They will do this by using the latest and most advanced safety features. Rather They will also take steps to make it easier for people to use their VPS. As long as they make it easy for the user to use the operating system. The provider company will be able to keep them safe from all threats and dangers.
Performance:
A good web host company will make sure that their service is always of high quality. When it comes to how well a website works, VPS hosting features. Like good processors and a lot of memory space make a difference. If a business wants to make sure their website works well, they need to make sure they get the best Brazil VPS web host on the market.
Conclusion:
We hope you learned something interesting about Brazil VPS and feel like you know more about the services now. You get a private server from Brazil VPS, which means your website is on its own virtual machine. This makes sure that your site isn't mixed up with the other sites on the same server. Individual users and businesses that want to host their websites, apps, or virtual servers in Brazil can use Brazil VPS. Thanks for stopping by!