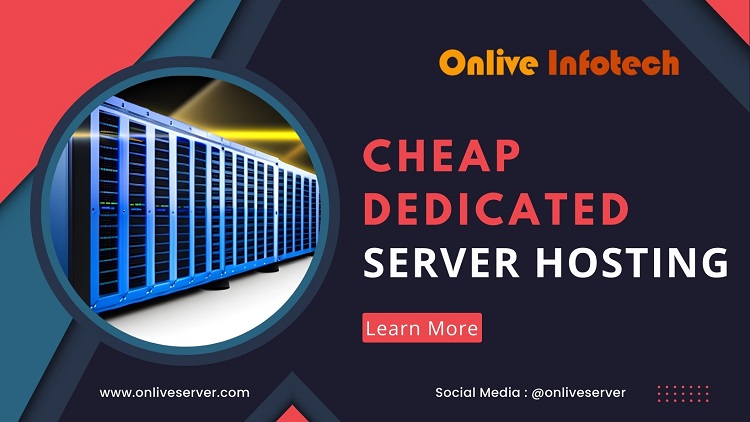 Do you have an online business? And you looking for the best-dedicated server hosting plans. Then you have reached the right place. Here you will get a complete hosting solution. Onlive Server offers to multiply dedicated server hosting plans at the very lowest price. Well, you can shop with us as we offer affordable and high-quality hosting packages suitable for both Linux and Windows-based hosting servers. If you want to reach your potential audience all over the world, you can choose our Cheap Dedicated Server Hosting, where you will get the Windows / Linux operating system. The Company has everything to meet your needs. Usually, our company use branded and high-quality software in our hosting plans. The Company also offers the possibility to choose an operating system based on the needs of our customers.
Processor / Cores / Threads / RAM / Space
Location
Monthly
Action

France Dedicated Server – DSX1 – Intel Xeon-D 2123IT – 4c/8t/3.0GHz, 32GB RAM, 2x 2TB HDD SATA
Gravelines, France
$110

Germany Dedicated Server – DSX1 – Intel Core i7-2600 – 4c/8t/3.80GHz, 16GB RAM, 1 TB SATA
Kassel, Germany
$69

Hong Kong Dedicated Server – DSX1 – 2x Intel Core i3-4150 – 4c/8t/3.50 GHz, 8GB RAM, 1TB HDD
Hong Kong
$249

India Server – DSX1 – Intel Xeon E3 2136 - 6C/12T/4.50 GHz, 16 GB RAM, 480 GB SSD raid 1
Noida, India
$149

Malaysia Dedicated Server – DSX1 – Intel Xeon E3-1275 – 4c/8t/3.80GHz, 8GB RAM, 1TB SATA
Malaysia
$140

South Korea Server – DSX1 – Intel Xeon L5630 – 4c/8t/2.40GHz, 8GB RAM, 1TB SATA
Seoul, South Korea
$89

Thailand Dedicated Server – DSX1 – Intel Core i7-4790 – 4c/8t/4.00 GHz, 8GB RAM, 500GB HDD
Bangkok, Thailand
$149

Turkey Dedicated Server – DSX1 – Intel Xeon E3-1240– 4c/8t/3.7GHz, 8GB RAM, 2x 500GB SATA
Istanbul, Turkey
$89

USA Dedicated Server – DSX1 – AMD Quadcore – 4c/8t/3.0Ghz+, 16 GB RAM, 1TB SATA
Kansas City, USA
$79
High-End Features Of Dedicated Server Hosting
Here are the convincing features for purchasing our dedicated server hosting.
All our Windows and Linux dedicated server hosting are monitored 24 hours a day. Therefore, our data center technicians will find and correct hardware defects immediately
The Company offers a variety of operating systems for your dedicated server hosting. The Company offers both Linux and Windows-based cheap dedicated server hosting.
Our servers are configured for an invoice within 24 hours of receiving payment, so you can benefit from our fast delivery service
More importantly, all our services have a 99.9% guaranteed availability. This ensures that the service does not have downtime
In addition to the high-quality and affordable server hosting offers, we also offer excellent support. Our experienced and knowledgeable support staff is available 24 hours a day, all year round, so you can contact them anytime for support
Increase The Mandatory Aspect With Dedicated Server Hosting
Hosting the website is the mandatory aspect of business today. With the help of the best hosting service, you can win over a valuable customer. The Cheap Dedicated Server Hosting is an ideal hosting service with full availability. The user can get a fast and reliable solution for hosting servers. Users receive pocket services for hosting servers. The user can acquire a dedicated operating system with excellent administrator privileges. The Company uses the dedicated IP address that nobody can easily hack. The solution is based on the latest technology. The Company also allow users to easily protect things. Dedicated server hosting satisfies corporate and personal hosting. The Company has various hosting options best suited to website owners who easily manage server hosting. Our solution is ideal for a flexible and good-looking website. The user can get the best level of security for the server.
Better Server Performance with Dedicated Server Hosting
The primary concern of website owners is to ensure the improvement of the website. Better server performance and speed can be achieved. The package price is set according to the characteristics of the plan. The user can get the backup server for backing up files and data on the website. The Linux dedicated server hosting service comes with the advanced system with the best features. This is the main attraction of users to use our hosting services reliably. Extended virtualization is the option for the hosting service. Users improve site performance and speed by using Windows Dedicated Server Hosting. This brings the ideal advantage for website owners. It has no impact on business and other operations. So you can freely choose the operating system and others.