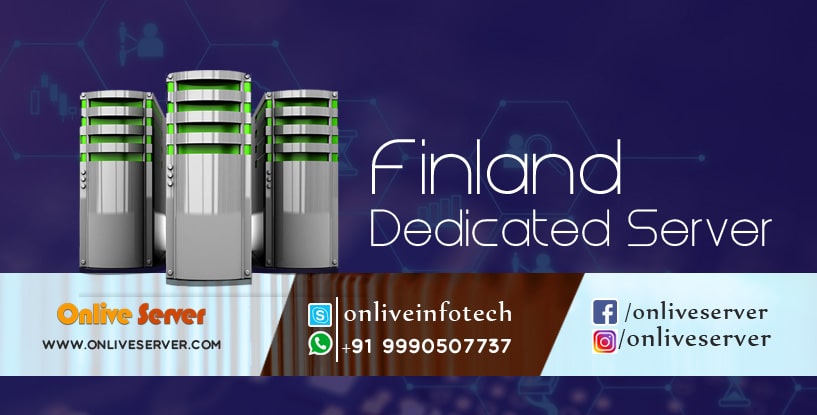 Finland Dedicated Server
If you are looking for more freedom when deciding the platform you choose to host your website or application, then a cheap dedicated server platform might be the best choice for you. In today's era, more and more people are deciding to opt for a dedicated server in Finland. These servers can manage a considerable load, and companies continually upgrade these servers regularly to ensure a smooth process flow. These servers are incredibly secure, and companies also manage the client's accounts, which enables clients to get help as and when the need arises with a 24*7 support team that handles their issues in the best manner possible. Customers using the Finland Dedicated Server hosting can get their questions answered about the working of these servers.
Affordable Plans of Finland Dedicated Server Hosting
Processor / Cores / Threads / RAM / Space
Location
Monthly
Action

Finland Dedicated Server – DSX1 – Intel Core i7-4770 – 4c/8t/3.90GHz, 32GB RAM, 2x 2 TB SATA
Helsinki, Finland
$79

Finland Dedicated Server – DSX2 – Intel Xeon E3-1246V3 – 4c/8t/3.90GHz, 32GB RAM, 2x 2 TB SATA
Helsinki, Finland
$79

Finland Dedicated Server – DSX3 – Intel Xeon E3-1246V3 – 4c/8t/3.90GHz, 32GB RAM, 2x 240 GB SSD
Helsinki, Finland
$89

Finland Dedicated Server – DSX4 – Intel Xeon E5-1650V2 – 6c/12t/3.90GHz, 64GB RAM, 2 TB SATA
Helsinki, Finland
$169
The Finland Dedicated server hosting platforms ensure that your business gets the server it needs. The Finland hosting platforms ensure that your dedicated server offers you the privacy you need. Moreover, it is better than shared hosting platforms as a shared hosting platform does not give customers complete control over the hardware and the operating platform they should choose for their business. Unlike simple web hosting platforms in which managing many tasks is a complicated process, a fully managed dedicated server release you from this trouble, and you can save crucial time on other tasks that are on the top of your priority lists.
You will no longer have to worry about problems like being penalized if someone on your shared server engages in unethical activities like spamming or writes inappropriate content, which can negatively impact the website's ranking. Moreover, your server's resources will not be drained, like what is usually a common scenario regarding shared hosting. You can easily do customizations, and you do not have to give too much thought to the type of content you wish to add to your server, like shared hosting platforms.
Whether the content is in applications or music, you are the sole decider of what you want to add. Your needs are met in the best way possible, and the cheap dedicated server platforms guarantee this. All businesses, whether large-scale or small-scale, can benefit from the Finland dedicated server.
Managed or Unmanaged Dedicated Server
Dedicated server hosting platforms are of two types: managed and unmanaged. The unmanaged dedicated server hosting is usually managed by the company that decides to use them. However, when it comes to managed server hosting, the server is managed by another company that is aware of the technical aspects of the work involved. Not everyone can obtain the time and resources to manage their hosting platforms, and a fully managed dedicated server would benefit them to a huge degree.