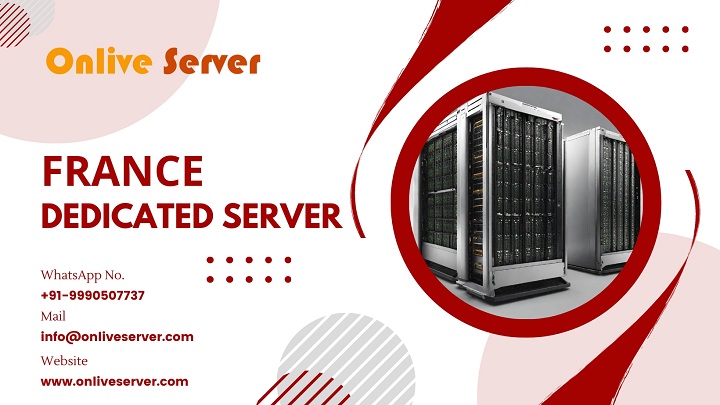 France Dedicated Server
France server Hosting finding a steadfast and authoritative France Dedicated Server and France VPS also a professional hosting service is concerned, no one can beat the hosting companies of France. They work for helping you fulfill your business objectives online by offering hosting options of premium quality and looking after your key hosting concerns.
France Dedicated Server and VPS Hosting
Though this concept does sound as good as shared server hosting there's a difference. Every segment of the server is capable of running as a separate server. This includes individual confidentiality and configuration for each individual segment. A France virtual private server and France Dedicated Server are capable of supporting abundant forms of Oss, which include Linux, Windows, and UNIX and all that.
France VPS Hosting Plans
Data Center
Plan/Cores/RAM/Space/Bandwidth/Hypervisor
Operating System
Monthly
Action
A France VPS Hosting and France Dedicated Server firm offers its clients root access to the personal server. Thus, a system overseer or the hosting party, based on the web hosting plan, is capable of making configurations, updating, and monitoring the system as per their requirements and agenda.
Re-installations and re-boots of the VPS are possible via an online based CP. Accessibility of the CP is time and cost saving. France VPS puts in that added measure of protection to the server. Your files and documents are protected and an unauthorized person cannot see or modify them.
France Dedicaxted Server With 99.99% Network Uptime
France Dedicated Server firms offer dedicated servers at affordable rates and makes dedicated hosting profitable. They do not charge any setup charges and you can be assured of no complications. What you get from them is immaculate performance, a maximum of 10 GBPS burst, potent backup system, and pioneering CP.
Their economical France Dedicated Server plans adjust to your selection of location, hard drive, connection, and CPU. Thus, you can pick from various dedicated server setups, examples being load balancing ips or hardware raid. They offer a guaranteed 99.99% network uptime to ensure utmost availability with the least amount of costs.
Solutions that are Budget- friendly
The theory of low-priced France dedicated server hosting was a thing that customers were wary about. Nevertheless, following it being revolutionized by the France Dedicated Server providers, it delivers just what it guarantees. They never compromise on the quality and you get top quality at affordable rates. Having potent privacy fortification, enhanced CP, and numerous additional advantages of advanced hosting, the France dedicated server hosting also present solutions that are budget-friendly.