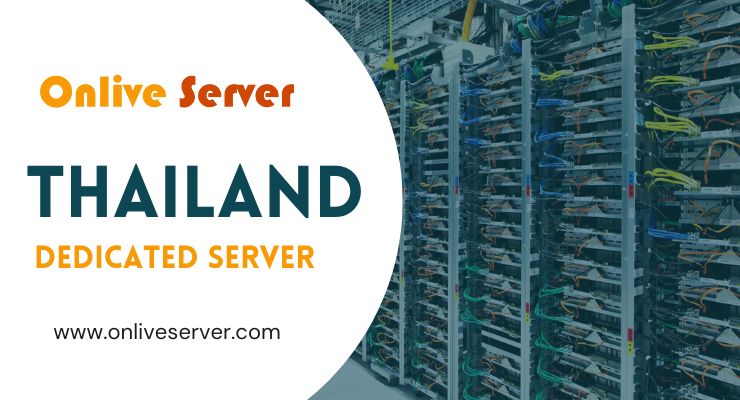 A Dedicated Server can help your business grow. It provides the fast, reliable performance required for an online presence. And allows you to host your website and store your data in a Bangkok location. This gives you all the benefits of a Thailand Dedicated Server, including better search engine rankings and increased security. Here are ways your business can benefit from cheap dedicated servers in Thailand.
What are Dedicated Servers Hosting Services?
A dedicated server a single physical server leased to users. Unlike a shared hosting environment where multiple websites hosted on one physical server. A dedicated server gives your website exclusive use of all the resources on that computer. This includes CPU, memory, disk space, and bandwidth. This type of hosting is ideal for companies that need complete control over their hosting environment. And want to customize their servers to their specific needs.
How to Best Place to Host your website on Dedicated Server?
As your business grows, you must consider where to host your website. When you are ready to switch to a dedicated server. You may wonder if Thailand is the best place to host your website. This blog post will explore the benefits of hosting your website on a dedicated server in Thailand.
Cheap Dedicated Hosting your website on a dedicated server in Bangkok can be a great way to improve your website's performance. There are many things to consider when choosing a dedicated server, including cost, location, and features.
How to Dedicated Server Can Help Develop Your Website's Speed?
A dedicated server is a separate physical server rented to a single user. In another way, it's just for your server and your website. This provides several benefits, most notably speed. Your server means your website doesn't share disk space or bandwidth with any other website. This can be a huge speed advantage, as even a fraction of a second of latency can affect your bottom line. Also, a server in Thailand means your website hosted in one of the most popular countries for online business. It's an affordable way to get your business's dedicated resources.
Why Do You Require a Dedicated Server for Website & Server?
A dedicated server a virtual server rented by an individual or company. With a dedicated server, you can install any software you want, set up any necessary firewall rules. And configure the server to your liking. You also get round-the-clock technical support from your web hosting to ensure any technical issues you have resolved quickly. A dedicated server is a way to go if you're looking for maximum control and flexibility for your website.
A dedicated Server in Bangkok Help You Scalable Your Business
A cheap dedicated Server in Thailand can help your business grow in many ways. First, it allows you to manage your website traffic effectively. If multiple visitors visit your website simultaneously, it is easy for your server to overload and crash. Thailand Dedicated Hosting gives you extra bandwidth and CPU power to manage your traffic. And ensure your website stays up-to-date no matter what. Additionally, a dedicated server can help you grow your business by allowing you to add additional features and functionality to your website. With more disk space and memory available, you can add new pages, blog posts, photos, and products without worrying about running out of reach.
These are some of the ways to secure Dedicated Server hosting.
Dedicated Server Security Threats: – Create a strong password policy – If you find a dedicated server, it is essential to change the password. Your host can set a default password that increases exposure risk.
Regular Testing and Scanning: – Look for a hosting provider who offers ongoing penetrability and regular scanning.
Look for unusual behavior on your website:
Go to Firewall: – Select a dedicated server with the cheap and most frequently used computer systems.Choose a hosting provider that provides a quality protection layer to stop malicious data before it reaches your server.
Secure your Database: – The importance of storing and updating your data cannot be ignored. Creation is sure your website is protected from SQL injection. It is even of great importance when collecting sensitive information about users.
Conclusion – A Dedicated Server hosting can be an excellent investment for your business, providing various benefits that can help you grow and prosper. However, not all dedicated server hosting plans are created equal and finding a credible and suitable option can be difficult.