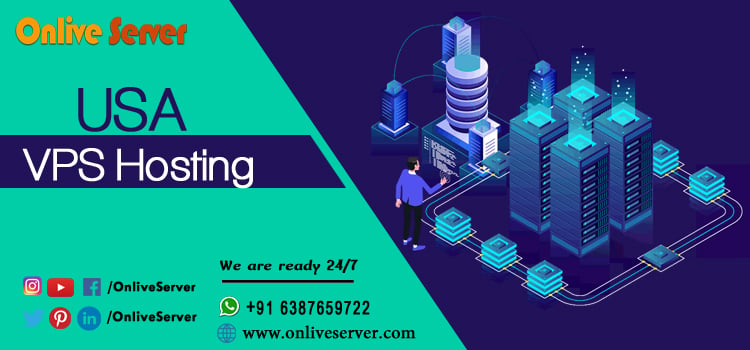 USA VPS Hosting
Companies increase their online presence with websites. Because of this, they consider everything that can help in promoting their services and the best way to attract new customers. While good content and design are important to a website, development is just as important as the services of a web host. Choosing a good web host is also important. They can provide you with better protection for your business needs and ensure that your website stays online. They provide technical services to help solve problems and more that can make your business thrive and protect your online reputation. You need to choose the right USA VPS Hosting solution that is suitable for the business and has some key hosting features that you should check out.
USA VPS Server Hosting Plans
Data Center
Plan/Cores/RAM/Space/Bandwidth/Hypervisor
Operating System
Monthly
Action
• Expected Expansion
Your company needs to grow rapidly in this digital market. This can be made possible by good customer service. Audiences are always demanding better experiences, so this is the best reason to stay competitive and relevant. You need to provide all professional services to provide a wide range of online services to your customers. This also includes customer-oriented tools, chatbots, online advice, and 24/7 availability. In addition, the growth of data for business decision-making means professional service companies. They collect more data and use more tools like data analysis and AI. Using the latest tools and technology means adding a larger hosting package so you have faster servers. You can go for Cheap VPS server hosting, which is easy to migrate and gives you plenty of options for expansion. This is why most people choose cheap VPS hosting.
• Better Security
Regular backups are important for websites. This is an insurance policy that you can get for your website. In any case, website, application, and server data will be lost and everything can be restored. Whether it's malicious activity, hardware failure, or accidental deletion, with a proper data backup, you can restore it all without disrupting your business. Without backup, disaster could occur and the company's future could be at risk. The best backup solutions are run regularly and must be stored remotely from your own server. Everything is encrypted for security reasons and tested to ensure that the backups you are backing up are not corrupted.
• Professional Email Address
In the professional world, email is important for communicating with clients and clients. It has become the standard for companies to communicate with customers. Companies must maintain a reputable identity and have an email address that includes the name of their business domain. It looks professional and gives more legitimacy to your communication. The service provider provides domain-based email addresses. It provides the ability to integrate email with platforms such as Outlook, which offers spam and malware scanning and blacklisting. Your company also needs to have sufficient e-mail addresses for all employees and must have sufficient storage space and features such as calendar, file sharing, and tasks.
Watch the Video – USA VPS Server Hosting Plan Z with Windows | Linux OS
• Guaranteed Availability
The Internet is online 24/7 and therefore the website of the service must be accessible to all. A mistake can lose new visitors and upset existing customers, which can damage your reputation. Uptime is important for maintaining and executing security patches. This means the host needs to take your server offline for some time. Depending on the type of hosting you choose (Shared, VPS, Dedicated Server, or Cloud) you can expect an availability guarantee of 99.9% or higher.
• 24/7 Technical Support
Professionalism means your company has to be around the clock. It is better, and it is important to understand that you will always get competent help. When it comes to running a website, you need to support and solve or improve an urgent problem. When it comes to web hosting, you must choose a host that offers 24/7 technical support. This is a great way to make sure you have help when huge errors occur. This assures you that they will have a qualified specialist available to assist you in resolving the problem. In addition, as you begin to apply more advanced technologies, technical support can help you make the right decisions for your business goals.
• Simple Control Panel
Your company will focus on providing only the best professional services to you without wasting hours figuring out how to manage and modify your website. The key to controlling the website control panel is to be able to manage your website with ease. Many industry-leading control panels like cPanel or Plesk make it easy to navigate and come with built-in help. They also offer an unprecedented range of tools that allow you to do more than just a single user interface. With the increase in cybercriminal activity, it is very important to make websites secure.
To keep it safe, you need to protect your website from ransomware, phishing attacks, malware infections, and hacking. It is important to choose professional web hosting that can guarantee you professional service for a professional online presence. They want to build a better online presence for the website they can upgrade to a better hosting solution. The above points definitely give you a reason to choose the Cheap VPS Hosting and USA VPS server hosting package.