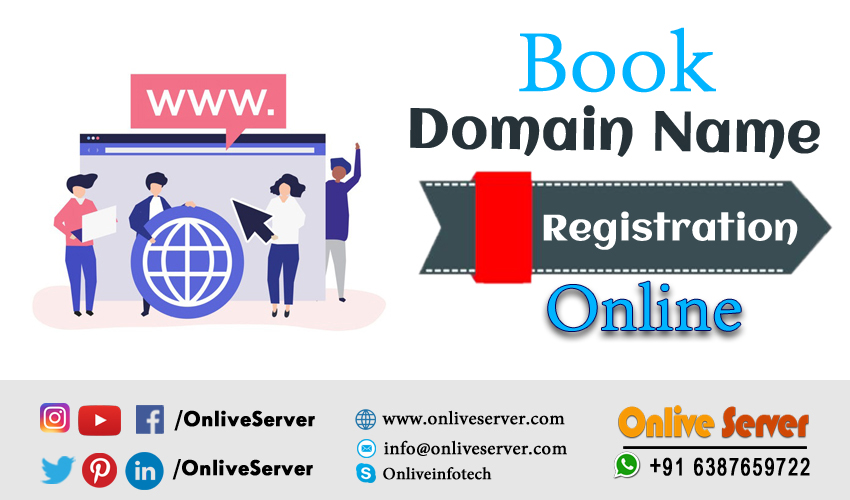 Book Domain Name online
In simple words, domain means your website. If you are starting your own business or already have a business and want to make it online, you need to have a website because it will help your business grow more and more. But some people do not know how to book domain online. If that is the case with you, too, do not panic because booking a Domain Registration Online is not that complicated. There are many websites available that provide domains. These websites have different types of packages from which you can choose. You can also visit our website for our domain services and many more services.
Advantages Of Building Up A Domain.
Suppose you are starting your own business and have not yet registered a domain for your business, then only the people you tell about your business will know about it. So your business will not get known by more people because there is no online promotion of your business that way.
This is why you should prefer making your domain. Because then you will have your website related to your business, you can name your domain related to your business so that whenever someone searches up the related business, your website shows up.
There are various benefits if you build up a domain, such as:
Your business reaches many more people than before.
Second, you can promote your business on your domain name online so that the viewers can see more and more options.
When you start your domain, your business does not only remain in one city or district, and it spreads in different cities through the internet.
There are different options while choosing a domain name registration online, and you can choose your preference among them. However, we prefer to go with the one which is affordable for you.
If you have enough investment, you can go for the international domain; what the international domain does is make your website go worldwide, then your business will be known to the people of different countries too.
That way you can promote your business to different countries, and you will get more opportunities worldwide.
You can also renew your domain every year, add new changes and give your website more definition.
Creating a similar domain name will display your domain in related searches, which is a big advantage.
You can maintain your brand image by having a domain.
Your customers will find you easily.
Your search engine optimization will get boosted.
And in today's world, people prefer doing everything online rather than going outside, so you will be their go-to option.
You can create many blog posts on your website telling more and more about your business so that your customers connect more with your business.
You will start getting orders more rapidly than usual.
Your business will go to the high end after creating a domain because it will take the reach of your domain to a whole new level.
Conclusion.
Above were all the advantages you can have just by building up a Domain Name Online. Today the world has made its way towards the internet, and everyone knows how to use the internet, and everyone gets everything on the internet itself. So in today's world, if you don't have your own website, you lack in many things.
These days even if you tell people about your business or start-up, they will straighten up ask for your website; in that situation, if you do not have one, then it will be a problem for you, but if you do have a particular website for your business then the next second you will give your website and tell them to visit it anytime.
Customers will visit it and also recommend it to other people if they like it. This is how your business will grow more and more. When more and more will like the website, they will share more and more. And when they share more, your business will grow more.
Also, remember this one thing in your mind: when you create your domain, be creative and make it attract customers. Also, design your website in such a way that it looks appropriate in this modern world. People often like websites with fewer advertisements so that you can avoid those; always keep your website consistent.
Also, be consistent in posting blogs or updating new things about your business to keep the customers updated. Do not make your website with a lot of colors; make your website look mature.
Create different columns for different things on your website, such as make one section for blogs, make one section for the products you are putting up on your website, make one section to elaborate your business so that people can know more about your business, and make one section for the customers to share their experience.
Making this last column is important; you have to ask the customers how their experience was because when they share their response, you will get an idea of where you have to improve your business and domain.
After reading all the above content, you will not be having any confusion about how to book a domain registration online. So do it as it says, and good luck with your business or start-up.