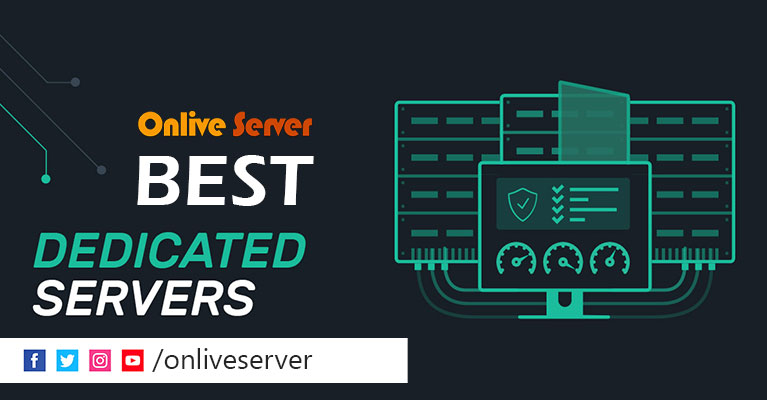 Introduction:
Choosing the best dedicated server for your business can be a daunting task. With some different options available, it can be difficult to know where to start. That's why we've put together this guide to choosing the best-dedicated server for your business. We'll explain everything you need to know, from the different types of servers available to the factors you need to consider when making your decision. By the end of this guide, you'll be able to choose the perfect dedicated server for your business.
What is a dedicated server?
A cheap dedicated server refers to a single physical server that is leased or rented to a single client, organization, or company. Unlike a shared server, a dedicated server is not used by anyone else but the client who has rented it. This gives the client exclusive access to all resources on the server, including storage, bandwidth, and CPU. Cheap dedicated servers are ideal for businesses that require more control over their hosting environment and need more resources than a shared hosting plan can offer.
How to pick the right server for your business
When it comes to choosing a server, you'll need to consider what your business needs. You'll need to think about things like CPU, memory, storage, and bandwidth. You'll also need to decide on the operating system (like- windows 10) and the software you'll need. If you're not sure what you need, our experts can help you choose the best-dedicated server for your specific business requirements. We also have a range of hosting options to choose from, so you can find the perfect one for your business.
What are the benefits of a best-dedicated server?
A managed dedicated server is a type of web hosting service where you lease an entire server, rather than sharing one with other customers. This gives you complete control over the server, including all software and hardware, as well as the ability to customize it to your specific needs. Dedicated servers are perfect for businesses that need more power and control than what a shared hosting plan can offer. Few benefits of a dedicated server include:
Unlimited bandwidth and storage
Dedicated bandwidth servers are best for web hosting and bandwidth management. With dedicated bandwidth servers, you can easily manage your website traffic. And run multiple websites on a single server without any difficulty. Dedicated bandwidth is highly recommended by many customers who have been using it for years. Because of its flexibility to control the speed of the internet connection through which your site will be accessed.
SSD storage is the main advantage of cheap dedicated server hosting. SSD storage will provide faster response times. This means that your website or blog will load in 2 seconds instead of 5 minutes. Unlimited database connection, SSH access, root, and Cpanel are other advantages to hosting with a dedicated server provider.
Complete control over software and hardware
We offer a variety of software options, including Windows and Linux, as well as a variety of web hosting services. We also have a wide selection of hardware options that are perfect for your specific needs. From high-performance servers to storage solutions, we have everything you need to get the most out of your server. We also have a variety of customization options that allow you to fully control your environment. From customizing the operating system to setting up your own DNS, we have everything you need to have complete control over your server.
Scalable to grow with your business
When choosing the best-dedicated server for your business. You'll want to make sure that the provider can scale with your growing business. Your server should be able to handle increased traffic and bandwidth needs. And it should be able to add new features and applications as your company grows. The best providers will be able to offer scalable solutions that can grow with your business.
24/7 technical support
The customer service provided by Onlive Server is superb. We provide 24/7 support to offer customer service whenever you need ours. A managed dedicated server is perfect for large websites that require a lot of processing power, and other high-end features like anti-virus software, backup services, and free domains (add ons) are also offered at the same time with your service plan.
How to choose a host for your dedicated server
Not all hosts are created equal, so you'll want to do your research before choosing one for your dedicated server. Give here are many factors to keep in mind:
1- Price: dedicated servers aren't cheap, so you'll want to find one that offers a fair price for the specs you need.
2- Range of Services: make sure the host you choose offers a wide range of services so you can get everything you need in one place.
3- Uptime Guarantee: you don't want your site going down at the worst possible time, so look for a host with a good uptime guarantee.
4- Customer Service: when things go wrong (and they always do eventually), you'll want to be able to rely on friendly and knowledgeable customer service.
Tips for maintaining your dedicated server
Once you've chosen and set up your dedicated server, it's important to maintain it properly in order to ensure optimal performance. Here are a few tips:
1- Always keep your operating system and software up-to-date.
2- Regularly check your server's log files for errors.
3- Clean up your hard drive regularly to prevent it from becoming cluttered.
4- Make sure your firewall is enabled and up-to-date.
5- Back up your data regularly.
Conclusion:
A cheap dedicated server is a great investment for your business and can help you improve performance, scalability, and security. By choosing the right server and host, and following these tips for maintaining your server, you can enjoy the many benefits a dedicated server has to offer.