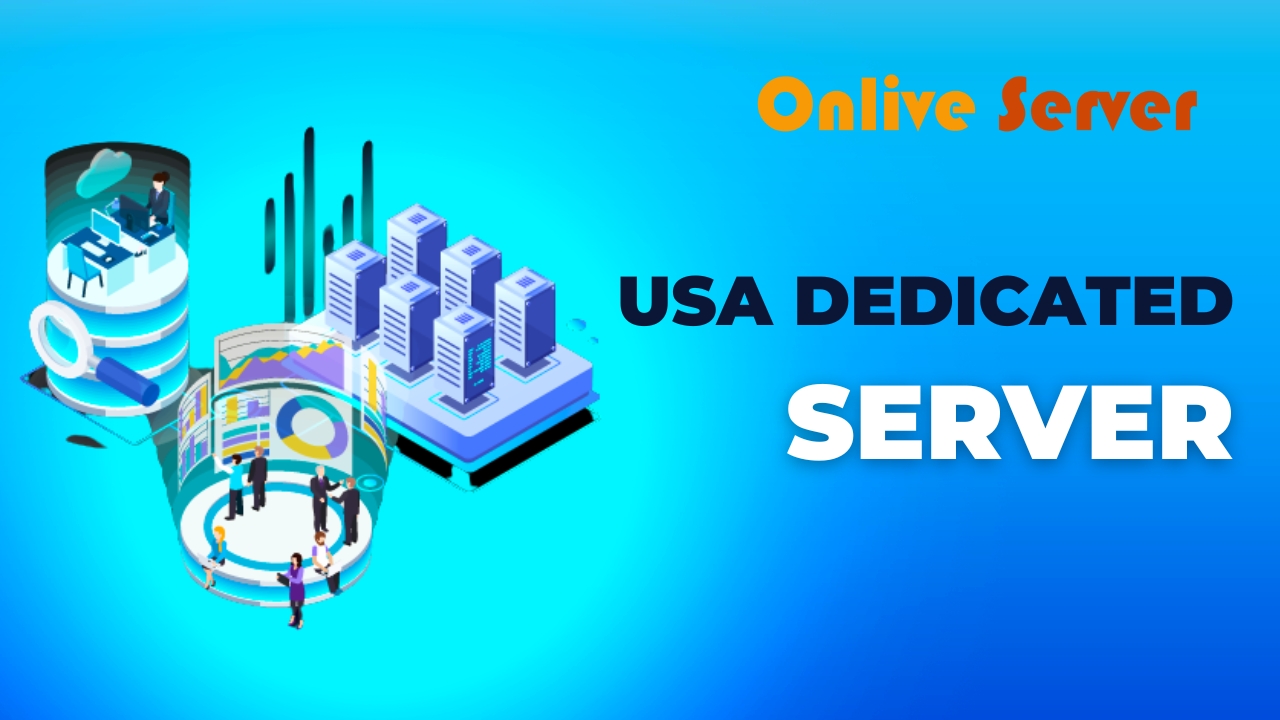 When it comes to hosting your website, you have two main options to choose from: shared or dedicated hosting. the latter may seem like the best option due to its higher cost, there are some major things to consider before you buy a dedicated server. Here are some tips for choosing the best USA dedicated server for your website. If you want to run your site on USA dedicated server at an affordable price, then we are here to serve you. We provide a USA Dedicated Server with lots of features like high bandwidth, high storage, cPanel/WHM, free SSL certificate, and much more.
What is a Dedicated Server?
A USA Dedicated Server is a physical server that leases or purchases through clients who need hosting for their websites. It differs from shared hosting where a single server divides into many small parts and allocated to individual users. Shared hosting, one user's webpages, databases, and files stored on one or more servers, although it is generally possible to dedicate one or more of these resources.
By contrast, in a dedicated host environment – if only one customer has access to a given machine – all its processing power and storage resources are at their disposal. Because more than one client can be connected to each machine via network ports or virtual private network (VPN) tunnels.
3 Common Reasons Why Customers Choose USA Dedicated Servers
The three biggest reasons are scalability, reliability, and security. With a USA-dedicated server, you have complete control over everything. You decide how much RAM and disk space it will have, which web software to use on it and which resources to utilize when hosting a site or application.
With these control options in place, you won't be held back by system limitations or worries about other customers draining away vital components of your business's infrastructure, because many new businesses jump onto shared servers because they are much more affordable than their dedicated counterparts.
How To Choose A USA Dedicated Server?
A quick rundown of what you should be looking for when choosing a dedicated server. (You should be asking these questions)What OSs are allowed? What kind of configuration is supported? Are any important software licenses included? Are any data backups provided, and what kind of support do they offer? Will my data remain private or will it be shared with other users? How much can I expect to pay each month (including setup fees)? The USA Dedicated hosting from a reputable company is an excellent option if you want your website hosted on a stable server without having to worry about sharing it with anyone else. The bottom line: If you have high traffic needs, you might want to consider using dedicated hosting because shared servers have performance limitations in regards to their caching abilities.
Many types of Operating System we provides
List of the operating systems we provided:
Windows Operating system
1. Windows server 2012
2. Windows server 2016
3. Windows server 2019
4. Windows 10
5. Windows 7
Linux Operating system
1. Ubuntu
2. Devian
3. Fedora
4. Suse
5. Centos OS
What kind of support do they offer?
We provide our customers with 24*7 Technical Support.
Will my data remain private or will it be shared with other users?
Our USA Dedicated Server is based on the latest Intel Xeon processors which help you to manage all your resources easily, because Our server is fully customizable according to your business requirements, So You can choose the best OS, RAM, Storage, and Bandwidth.
What cPanel did they provide?
We provided a list of control panels with the best USA Dedicated Server:
Plesk panel
Webmin
Sentora
VestaCP
Centos OS
ISPconfi
Virtualmin
Website panel on windows server
Considerate The Different Types of USA Dedicated Servers
If you are looking to host a large website with a large user base, then you should be looking into purchasing a dedicated server, So We recommend that you choose a server that best suits your needs.
An unmanaged dedicated server is ideal if you have some experience in web hosting, or in other words so you are able to deal with any technical issues yourself. Cheap USA Dedicated Servers are preferable for beginners and inexperienced users as they come equipped with many additional features such as automatic software updates and 24/7 technical support, etc. – all of which make running and maintaining a website an easier task.
Things to Consider When Choosing A USA Dedicated Server
In order to help you decide which dedicated server is best for you, it's important to first understand what exactly a dedicated server, and exclusively used by one user or client.
Because we allows users to make use of several of the services offered by ISPs, including an Internet connection and email features. Our team is available 24/7 and we can help you answer questions before you sign up for a plan or provide advice on which option is best for your site as it grows.