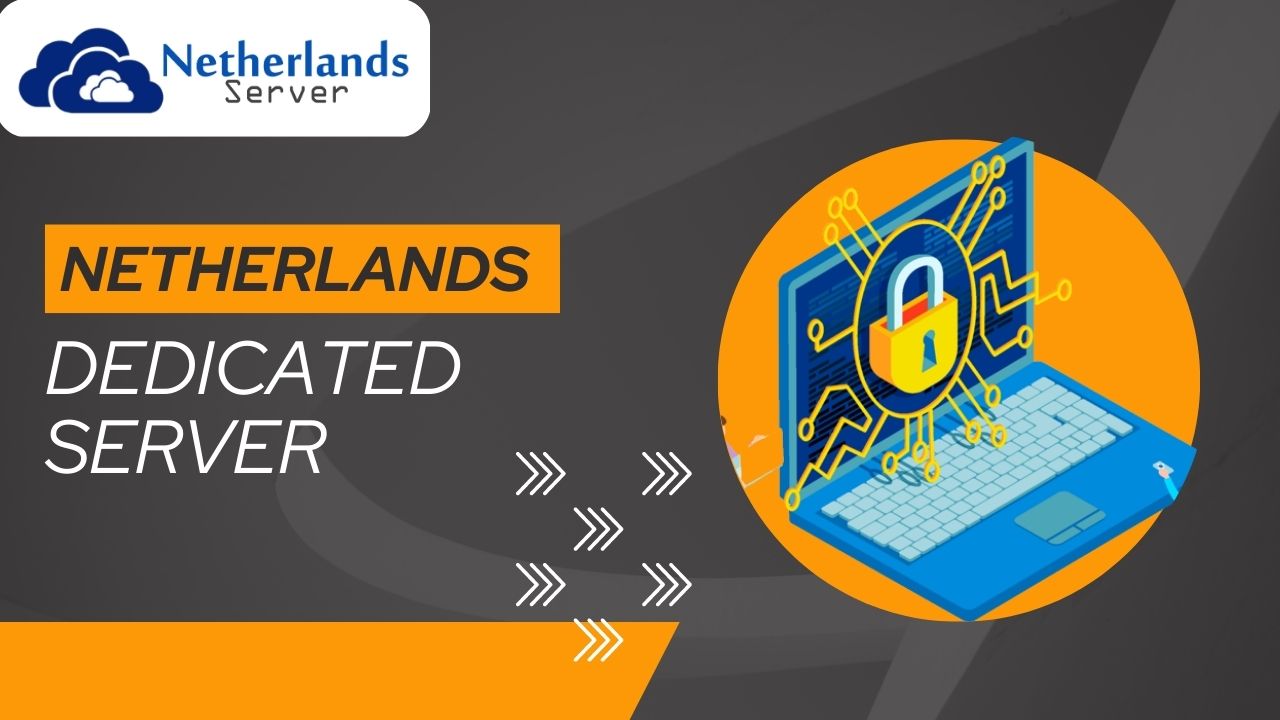 Demand for high-performance data center services is growing as more firms adopt digital transformation to increase productivity. A dedicated server is a solution to this problem. All necessary resources, such as Memory, CPU, storage, and network bandwidth, are included with a dedicated server. You won't be diverted from your primary business by other IT responsibilities like monitoring or updating your website or application when you have a dedicated server. Also, because this innovative solution from us does not share storage with other customers, it allows you to access information more quickly. Here are a few advantages of the Netherlands Dedicated Server.
About Dedicated Server
An independent computer system called a dedicated server operates on the client's property. This server is equipped with the hardware and software required to supply the processing power for hosting websites, emails, data storage, hosting applications, etc. A dedicated server does not share resources with other clients like a virtual private server (VPS). Dedicated servers come in three: fully managed, self-managed, and unmanaged. The hosting company manages fully managed dedicated servers. A self-managed server is one where the client manages the majority of it and the hosting company manages some of it. Unmanaged dedicated servers, on the other hand, are totally managed by the customer.
Enhanced Security
Improved security measures like a firewall and anti-virus protection are included with a dedicated server. The firewall defends the server against all threats and harmful attacks. Your data is protected from virus attacks and other unwanted incursions thanks to the anti-virus software. Also, a dedicated server gives you the flexibility to create and maintain intrusion detection systems in accordance with your unique requirements.
Upgrade your Web site speed
Your website will load faster on a dedicated server, which will also raise conversion rates and patronage. With the high-performance resources that a dedicated server offers, you may efficiently manage heavy website traffic. You may speed up your website with optimization, and using a dedicated server from us will result in quicker load times. Also, you can adapt your website to work on desktop and mobile platforms. You can benefit from content delivery networks (CDNs) and website acceleration services while using a dedicated server to speed up your website.
Increased Speed and Uptime
Your website's performance and uptime can be increased with a dedicated server. Higher performance, scalability, and availability are all features of dedicated servers. Netherlands Server's dedicated server solutions provide a 99.9% uptime guarantee. The amount of time the server was unavailable to customers or not responding is used to determine the uptime percentage. In addition, the dedicated server provides a range of web hosting plans, including basic, high-end, enterprise, reseller, and managed hosting options. You can select a suitable plan based on the demands and needs of your company.
Get it at Affordable Price
When seeking for a dedicated server that is both economical and dependable, our company is the finest option. To give you the best experience possible, we provide the newest gear and software. You can trust that your information is always safe with us because our servers are housed in safe data centers around the nation.
All-in-One Solution
Dedicated Server Our organization provides an all-in-one solution for your business. On a dedicated server, you can host your website, email, and other business applications. Also, you can securely keep your data on the dedicated server. You can also use the dedicated server for your online e-commerce store. It is the most straightforward and economical option for companies of all sizes.
Unlimited Usage of Resources
You get unrestricted access to CPU, storage, and network bandwidth while using a dedicated server. This dedicated server from us has a stable and expandable hardware setup. Even during the busiest times of the day, you will receive the best performance. For Netherlands companies, we offer an exceptional dedicated server experience. For companies needing powerful hosting choices, the provider's unrestricted resource use makes it the ideal alternative. Also, we have excellent customer service, and we guarantee 100% uptime. Staff members keep an eye on our servers around-the-clock to ensure maximum performance and dependability. Our Company is the finest option for a Netherlands Dedicated Server because of its inexpensive costs, simplicity of use, and amazing features.
No Long-term Contract and No Lock-in Period
A dedicated hosting plan does not include a binding long-term contract, unlike a conventional shared hosting plan. A one-year minimum commitment is required to purchase a Cheap Netherlands Dedicated Server from Netherlands Server. Nevertheless, there is no lock-in time or contract attached to this hosting option. we give the most adaptable and cost-effective solution for your organization. We don't demand a long-term contract or lock-in period, so you can cancel at any moment. Additionally, we offer a 99.9% uptime guarantee for our servers. With your server taken care of, you can concentrate on running your business. Also, it's really simple to get started with us—all it takes is one click! We also offer excellent customer service and are always willing to assist. Nothing has been simpler to get a cheap Netherlands dedicated server with us.
Conclusion
For companies that want to host their programs and data on a single computer system, a dedicated server is the best option. Scalable and incredibly flexible in terms of configuration and optimization, dedicated servers. Also, the initial cost of Windows Dedicated Server hosting in the Netherlands is higher than that of shared hosting options. Dedicated hosting, however, is a cost-effective option because it eventually lowers overall IT maintenance expenses.