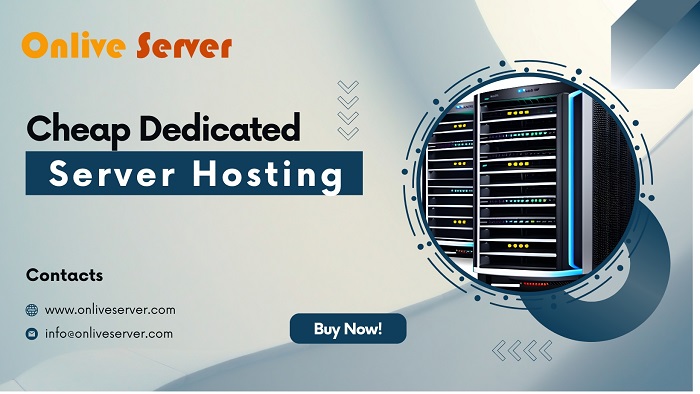 Onlive Server is offers Cheap Dedicated Server Hosting it is quite expensive, but it gives the capacity to our Client they need to run resource-intensive applications or Software's, host websites that required huge traffic at a time of running. For many businesses, dedicated servers are essential that is a rented computer that is available to one customer alone. This mean no other customers have any access or share any resources of your sites with any other.
Processor / Cores / Threads / RAM / Space
Location
Monthly
Action

France Dedicated Server – DSX1 – Intel Xeon-D 2123IT – 4c/8t/3.0GHz, 32GB RAM, 2x 2TB HDD SATA
Gravelines, France
$110

Germany Dedicated Server – DSX1 – Intel Core i7-2600 – 4c/8t/3.80GHz, 16GB RAM, 1 TB SATA
Kassel, Germany
$69

Hong Kong Dedicated Server – DSX1 – 2x Intel Core i3-4150 – 4c/8t/3.50 GHz, 8GB RAM, 1TB HDD
Hong Kong
$249

India Server – DSX1 – Intel Xeon E3 2136 - 6C/12T/4.50 GHz, 16 GB RAM, 480 GB SSD raid 1
Noida, India
$149

Malaysia Dedicated Server – DSX1 – Intel Xeon E3-1275 – 4c/8t/3.80GHz, 8GB RAM, 1TB SATA
Malaysia
$140

South Korea Server – DSX1 – Intel Xeon L5630 – 4c/8t/2.40GHz, 8GB RAM, 1TB SATA
Seoul, South Korea
$89

Thailand Dedicated Server – DSX1 – Intel Core i7-4790 – 4c/8t/4.00 GHz, 8GB RAM, 500GB HDD
Bangkok, Thailand
$149

Turkey Dedicated Server – DSX1 – Intel Xeon E3-1240– 4c/8t/3.7GHz, 8GB RAM, 2x 500GB SATA
Istanbul, Turkey
$89

USA Dedicated Server – DSX1 – AMD Quadcore – 4c/8t/3.0Ghz+, 16 GB RAM, 1TB SATA
Kansas City, USA
$79
What our Dedicated Server Hosting Needs To Offers?
Onlive Server is Providing Cheap Dedicated Server Hosting. Our Dedicated Servers are specially design to offers better speed and Power for your Server. Our Dedicated Servers are located at a secured Data Center nearby you in global area with high bandwidth connections to telecommunication networks, and offer optional access to a content delivery network and free technical support 24*7 free of cost.
A dedicated server is just that to one customer that I explain above but more importantly, it means that the customer is free to tweak and customize the whole environment, including the server operating system as per their choice.
Benefits of Using a Dedicated Server:
There is no interruption for page load speed
There's no-one to compete with for uptime
You get to choose your operating system (Linux/ Windows)
You get to install any application or software whatever you required.
Your server is protected by physical security at the data center
There's a speedy network connection to the outside world.
Increase Website growth
Security is a top priority
Our each and every Dedicated Servers are fully managed, business class servers. They are perfect solution to handle heavy applications and complex websites. Our Dedicated Servers gives you full control over how to configure your hosting environment making it perfect for major hosting need.
Our Best Dedicated Server Hosting offers with versatile services, with a special emphasis on business applications.
With our Dedicated Server These Services are Includes:
Increased server power
Custom server configuration
Integration of you own IP networks
Private Networks
Reseller Services
Your personal tech consultant
100% Uptime Guarantee
DDoS Protection
Full Root & Shell Access (SSH)
 Best Dedicated Server Hosting – which suits you best?
Our Dedicated Servers are premium but it is best for high performance websites that require dedicated resources to run them efficiently. When you select our Cheapest Dedicated Server then you can enjoy the best features like your own hardware, guaranteed resources at all times and complete freedom with regards to operating system and virtualization. If dedicated resources are important to you but you do not need a powerful, fully dedicated server, then Onlive Server offers you an extra value alternative.
Need Help By Our Experts?
Focus on building your business and leave the technical management to us. Our Dedicated Server are always gives your site the power to run quickly, reliably, and without interruption.