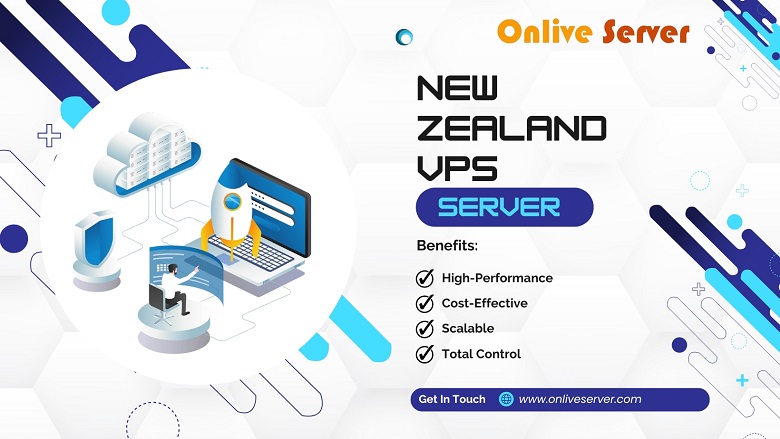 New Zealand VPS Server Hosting:
New Zealand VPS server hosting is basically the middle ground between shared and dedicated server hosting. Such businesses should also look forward to expanding their operations for getting more traffic. However, these things are possible only when the business site owners have easy access to the additional resources that they required. This is something that is not available from a shared server. Therefore, businesses on limited budgets need to make this big jump from shared server hosting to New Zealand VPS Server hosting. Israel VPS hosting, regardless of whether you are signing up for Linux VPS or Windows VPS, has the potential of offering such businesses the type of flexibility, reliability and scalability they require.
New Zealand VPS Server Hosting Plans
Data Center
Plan/Cores/RAM/Space/Bandwidth/Hypervisor
Operating System
Monthly
Action
New Zealand VPS server hosting means definite resources such as processing power, bandwidth and RAM are allocated to the users. The sites hosted on these servers do not need to share the server resources with the other sites despite the fact that there are several virtual servers being hosted on the same machine or physical server. Businesses that have just started out in the market and have plans of growing successively in the near future should always make it a point to keep adding some of the latest features to their sites.
Advantages of Going for New Zealand VPS Server Hosting for the Small Businesses:
There are large scale advantages that can be reaped by small businesses if they go for New Zealand VPS server hosting. The advantages are as follows:
First of all, going for Israel VPS server hosting means, you will be able to enjoy complete root access to the virtual servers. In other words, small businesses will be having complete control on the servers. They will be able to reboot the servers as and when required and they also have the freedom of running their preferred operating systems. Since the operating systems are of the choice of the users, they have the flexibility of using custom applications that are compatible with the operating systems they are using. The users not only get the scope of rebooting their servers but they also get the flexibility of tweaking its setting so it suits their requirements. All these functionalities are possible only with New Zealand VPS server hosting and not with shared server hosting.
Another important feature that makes Israel VPS server hosting the most preferred solution for small businesses is that the packages available in this category are highly scalable. Hence, the users can always move in for extra server resources such as additional bandwidth, CPU or memory especially when they have high traffic demands. The users are also provided with these server resources at a very fast pace and are not forced into experiencing frequent downtime. Initially, when a business site is launched and hosted on a server, the resource requirements of the site are not very high. Nevertheless, as the site keeps growing, users of the site get the freedom of scaling up the server resources as demands on the part of the prospective customers and visitors keep increasing. Also, when there are no demands or when the demands go down, users have the flexibility of scaling down the server resources. Hence, it can rightly be said that Israel VPS server hosting is one of the most scalable hosting solutions for small businesses on a budget.
Watch the Video
It is also worth noting that New Zealand VPS server hosting providers have their focus on keeping the valuable data of their customers secure and safe against cyber threats and hackers. One of the most basic reasons behind viruses having an adverse effect on any site is when there are neighbouring websites witnessing such cyber threats and malware attacks. If such sites lag behind in sturdy protection against hackers and malware, chances are that the client site will need to bear with such problems when it shares the resources of the server with these sites. However, this is not the case with Israel VPS hosting where users get to enjoy a completely isolated and virtual server environment that is specifically designed to cater to only their requirements and their sites. This means that the operations, data and applications of the site hosted on New Zealand VPS server are kept away from the neighbouring sites witnessing with high chances of witnessing malware attacks. Even if there is one site getting infected due to malicious activities and hackers, no harm will come to the site being hosted on Israel VPS.
Another great advantage of New Zealand VPS server hosting for small businesses is that with VPS, small businesses can completely stop worrying about performance lag-ins and frequent downtimes. Shared server hosting is where there is this possibility of the other sites over-using the server resources. This ultimately has the other sites deprived of the server resources they require which ultimately slow down their performance. However, things are completely different with Israel VPS There are absolutely no chances for the users of VPS servers to go through this same problem because they are allotted definite resources that are completely dedicated for the use of their respective sites.
Last but not the least, for almost any small business, cost-effective solutions tend to be more appealing in comparison to the other solutions available in the market. In this regard, New Zealand VPS server hosting goes ahead of all its competitors because this kind of hosting solution is not just effective but highly economical as well. In fact, Israel VPS hosting is one of the most attractive hosting solutions for small enterprises and businesses. For start-ups and SMBs, specifically, New Zealand VPS server hosting can come as one of the best possible solutions as the users do not need to pay for the resources they are using upfront as is the case with dedicated server hosting. Also, they have the flexibility of availing more resources as and when required.