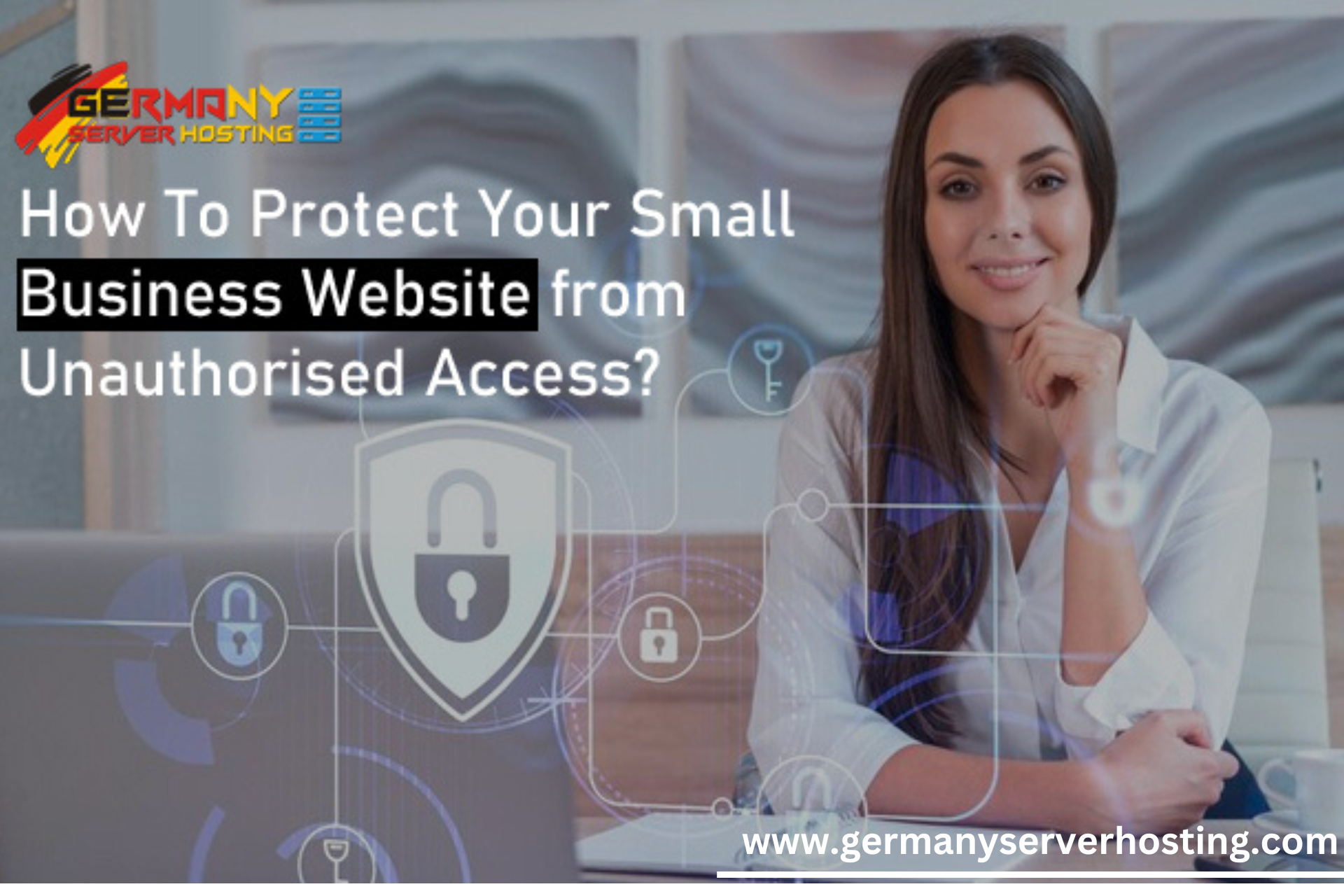 As a small business owner, it's your job to protect and care for your website. This article will elucidate how to do that!
What is Unauthorised Access?
Unauthorized access to a business website can be costly and damaging. There are various ways to protect your website from unauthorized access, But the most critical step is ensuring that your website has an SSL certificate. SSL certificates encrypt data between your site and visitors, making it more difficult for hackers to steal information or attack your site. They also add an extra layer of security for personal information, such as passwords and credit card numbers. If you don't hold an SSL certificate yet, there are some causes you may take to safeguard your site:
Install a security plugin like Word Fence or Secure Security. These plugins will scan your site for vulnerabilities and help you protect against attacks.
Use a secure hosting service like Page Speed Insights or HostGator Security Suite. These services automatically configure your website with security measures like SSL certificates and malware scanning.
Choose a secure password management system like 1Password or LastPass. It will keep passwords safe and easy to access across multiple devices.
How to Protect a Website from Unauthorised Access
You can do a few things to protect your small business website from unauthorized access. One way is to use a password manager to keep your passwords secure. It will help to prevent anyone else from accessing your website if you lose your password. You can also set up two-factor authentication on your account, which will require you to provide additional information to access your account. Finally, ensure that the website hosting your small business website is secure with strong passwords and antivirus protection.
Techniques to Prevent Unauthorised access
You can use simple techniques to protect your small business website from unauthorized access. Firstly, ensure that all user accounts are password-protected. It will help to ensure that only authorized individuals can access the site. Additionally, ensure your website configure to encrypt data traffic using HTTPS encryption. It will help to protect against interception and tampering with your website data.
Terminating an Unauthorised Access Attack
If you suspect someone is attempting to gain unauthorized access to your business website, you can do a few things to protect yourself. First, keep up-to-date on the latest security threats and vulnerabilities. It will help you identify potential security gaps in your site's defenses.
Second, ensure your website is configured correctly and protected against attack. It includes installing updated antivirus software and firewalls and taking steps to secure user passwords and authentication credentials.
Lastly, always report any suspected unauthorized access attempts to your web administrator or security consultant. It will help them determine if further action is needed to protect your site and its users from other harm.
Identifying Unauthorised Actions in WordPress
If you run a small business website, it's essential to protect it from being accessed by anyone who isn't authorized. There are several ways to do this, but using a security plugin like Word Fence is the simplest. It will monitor your site for unauthorized activity and take appropriate action, such as blocking access to certain pages or removing the offending content. Another approach is to use an intrusion detection system (IDS) like Net Witness. It will watch your site for suspicious activity and report any abnormalities back to you immediately.
Whatever way you choose to protect your site, make sure you practice regular security hygiene, such as regularly updating your software and installing security patches. It will help ensure that unauthorized access is quickly detected.
Preventing Unauthorised Actions in WordPress
Unauthorized access to your WordPress website can have severe consequences for your business. In this article, we'll teach you how to prevent unauthorized actions from occurring on your site and how to respond if they do occur.
First, you need to make sure that your site is secure. It means setting up a strong password, protecting your content with passwords and encryption, and installing security plugins like Word Fence.
Next, you must keep an eye on who is accessing your site. Use Google Analytics and other web traffic tracking tools to monitor what people click on and look at on your site. If you see any suspicious activity, report it to the police or search engine administrators as soon as possible.
Finally, make sure that nobody can access your server without your permission. Keep all sensitive information off the public server, and use firewall rules to restrict access only to authorized users.
How To Open Settings in WordPress and Toggle the Security Settings on or Off
If you run a small business website, taking precautions against unauthorized access is essential. To open the WordPress settings, go to your website's main menu and select "Settings." Once on the Settings page, scroll down to the bottom and click the "Security" button.
Next, you must decide what kind of security you want to enable. The three options are as follows:
Security Level: This option allows you to set a password for yourself and other administrators who have added to your site.
Security Options: This section allows you to turn on or off security features such as cookies, session IDs, and user authentication.
Login Security: This option allows you to set a login password for a user not registered with your site.
Once you have made your choices, click the "Change" button next to each option and enter a new password in the appropriate text box. You can also choose whether or not you want users who do not have a registered account to be able to log into your site by checking the box next to "Logged in Users Can.
Conclusion
Protecting your small business website from unauthorized access is essential for the security of your company's data and for protecting yourself and your employees from potential liability. You can do several things to help safeguard your website, including setting up security measures such as passwords and user names, limiting access to users who need it, and installing antivirus software. The company also offers Germanyserverhosting.com -based solutions such as WordPress Hosting. Accepting these simple steps ensures that your small business website remains safe and secure from cyber-attacks.
Also, to get some information about Choose the Best Management Team For Better Business Environment, visit this link.