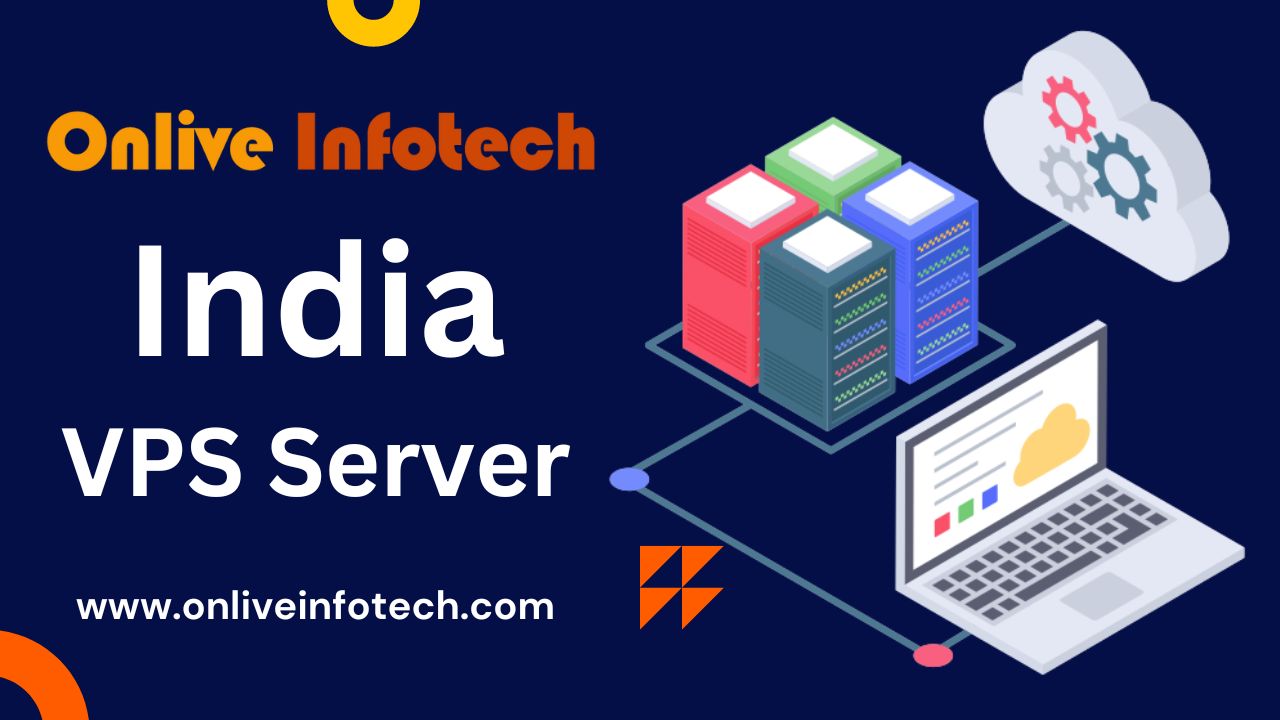 Onlive Infotech offers low-cost, dependable, high-performance VPS servers for companies of all kinds. We have the ideal option if you require a small server for your blog, a medium one for your website, and a large one for your business. Thanks to India's excellent networking and data center infrastructure, you can be positive that your India VPS Server will be operational quickly and dependably. We also provide a wide variety of server services, such as managed, cloud, and dedicated servers.
Advantages of VPS Hosting
The primary advantages of using a server over conventional hosting services are greater security and flexibility. When using a VPS, you are operating your Server in the security and comfort of a hosted environment. As a result, you have total power over the Server's hardware and software components and can make any necessary upgrades without impacting your website's functionality. A VPS can also be set up in various methods to suit your company's unique requirements.
Compared to conventional hosting services, that can lower your costs. This is because it usually uses fewer resources than a regular hosting account, making it more cost-effective. Additionally, a lot of VPS companies provide discounts for large orders.
Last but not least, using this has some unique Optimization benefits. Your website will score better because it is hosted on its dedicated Server. Utilizing VPS services has a variety of advantages, some of which are as follows:
1. Affordable prices: These servers are frequently much less expensive than their peers in the US or Europe.
2- High performance: Because of their high performance, servers are a great choice for a fast, dependable internet connection.
3- Local support: Most VPS providers provide round-the-clock customer service, ensuring that any issues can be fixed promptly.
4- Fast loading times: This Server frequently has a quicker page load time than other nations. This is due to the nation's large user base and large capacity.
Name
OS
Core
RAM
Harddisk
Bandwidth
IP
DC Location
Monthly Price
India VPS Custom
1
1 GB
30 GB SSD
Unlimited
1
Noida, India
$19.00
India VPS X
1
1 GB
30 GB SSD
Unlimited
1
Noida, India
$19.00
India VPS Y
2
2 GB
60 GB SSD
Unlimited
1
Noida, India
$35.00
India VPS Z
4
4 GB
120 GB SSD
Unlimited
1
Noida, India
$67.00
Types of VPS Servers
We will talk about the different kinds of VPS servers in this post. Dedicated servers, shared hosting, and cloud hosting is examples of server types.
Dedicated Server: A dedicated server is a solitary physical device that serves as the host for all the resources used by your website, including its CPU, memory, storage, and network bandwidth. You usually pay more for a dedicated server than a shared hosting plan because one client exclusively uses it.
Shared Hosting: Multiple websites are stored on the same physical Server under a shared hosting arrangement. Typically, shared hosting sites are handled as if they were all housed on a single server. The load on the Server increases when you share it with other users, which might cause your site to function less quickly.
Cloud Hosting: When you use cloud hosting, all of the resources needed to operate your website are provided as services rather than installed on your physical hardware. As long as you have an internet connection, you can access your website from anywhere.
The VPS Server's characteristics
Various features make the India VPS Server from Onlive Infotech a great option for hosting your websites and apps. These qualities consist of:
1. Reliable Infrastructure: Our expert team continuously monitors the VPS Server's dependable infrastructure. Your websites and apps will always be accessible, thanks to this.
2. Low Latency: Compared to other servers, this Server offers low latency connections, making it possible for you to access websites and apps more quickly.
3. Regional Diversity: This Server has a variety of regional options, allowing you to host your websites and apps in any state.
4. Unlimited Bandwidth: You can load your websites and apps without limitations thanks to this Server's unlimited bandwidth.
5. Strong security: The Server is safeguarded by firewalls, intruder detection systems, and malware removal software, among other security measures.
6. Ultra-fast speeds: The VPS Server provides lightning-fast speeds, making it ideal for websites with heavy traffic.
7. Reliable hosting: This Server is renowned for its stability and dependability, guaranteeing that your website will stay operational even during busy periods.
8. Affordable pricing: This Server is an excellent choice for startups and small companies because it is reasonably priced.
9. Reliable service: High security and reliability are provided by Onlive Infotech. As a result, users can be confident that their data will be safeguarded and have access to excellent customer assistance should they require it.
How does VPS Server work?
Users of India VPS Server Hosting service can purchase a hosting plan and a fast, dependable internet link. The service is perfect for companies looking for an affordable, dependable answer to expand their marketing and advertising efforts to a larger audience. This Serve also provides various additional features, including email and domain registration, that companies might find useful.
This Server is a novel idea in the server industry. This online business offers a virtual private server. You can select the region and operating system that best meet your unique needs with this hosting service, which is its primary advantage. Your time and storage room are also under your control. We also provide many benefits and choices, such as data transfers and 24/7 customer service.
Conclusion
You've come to the right spot if you're looking for an India VPS server. The cheap VPS servers that Onlive Infotech provides are ideal for your company's needs. You can be sure that you're receiving high-quality service at a reasonable price because our servers are located in both Mumbai and Jaipur.