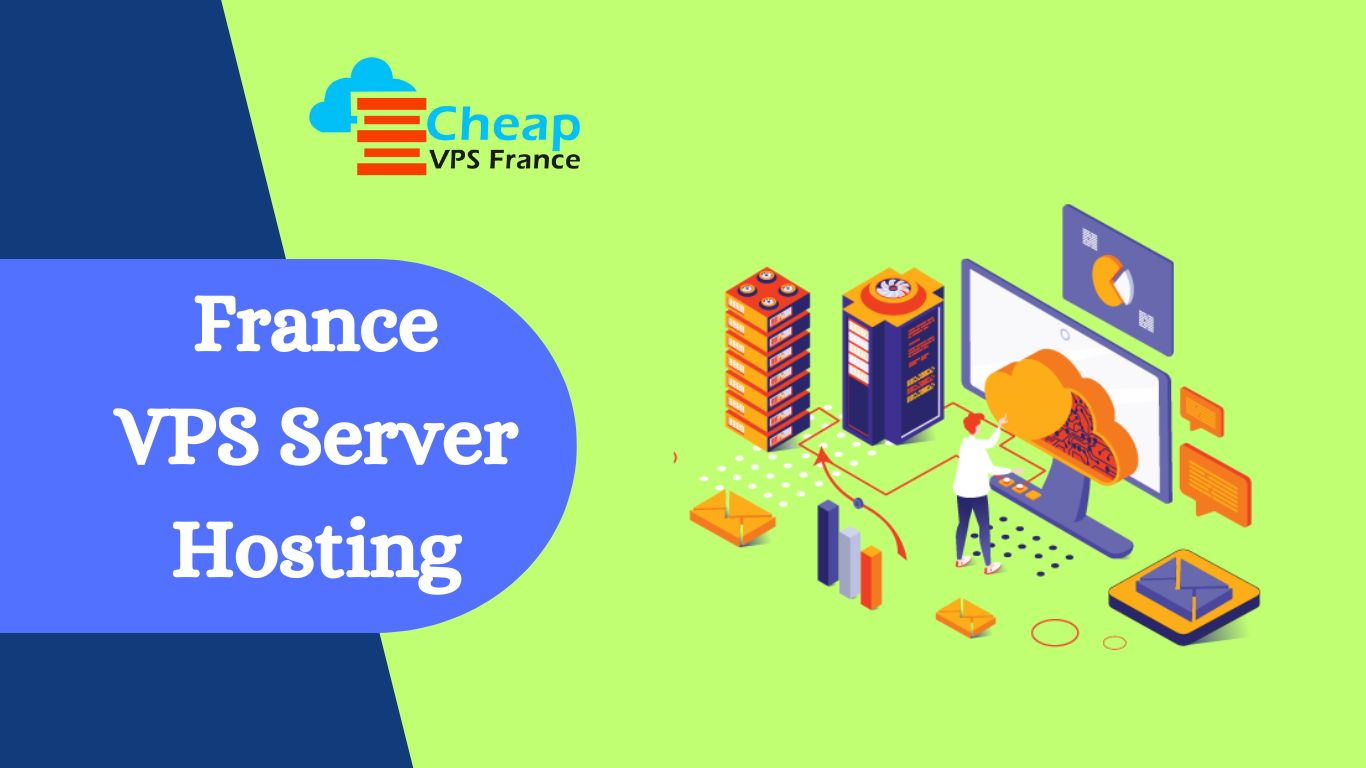 If you are still looking for a controlled VPS server, the France VPS Server hosting could be the one you are looking for. They have everything that makes a good managed VPS server, such as high speed, reliability, a robust hosting environment, DDoS protection, and much more. If you want to learn more about this excellent service, keep reading. This piece is all about it. 
This post will tell you what it's like to have a VPS Server and what it can do for you. Many companies offer these services, but there are some things to consider before choosing one.
What is a VPS hosting in France?
A VPS Server is a way to run your website that lets you put your virtual server in France. This server is only for your website but can also house other websites. It can be used for personal, business, or eCommerce websites. Instead, Using a VPS Server for your website can help you in many ways. One benefit is that you won't have to share computer resources with other websites on the same server. Instead, you'll have your own set of resources. This can make your website run better and give people more confidence.
When using a VPS Server, you can choose the software and operating system you want. Because of this, you can change your server to meet the needs of your website. You can put any third-party software on your computer without worrying about it not working. It is a good choice if you want to improve how well your website works and make it more reliable.
Why do you need VPS Server in France?
When you have an online business, there are many things you need to think about to make sure it runs quickly. Website storage is one of the most important things you must consider. Choose a hosting option that fits your needs to ensure your website is available to the people you want to reach.
This has many advantages that can help you run your online business better. Here are a few reasons you might want to use a VPS server for your online business:
1-It has high stability and uptime, which means that your target audience will always be able to get to your website, even when there is a lot of traffic.
2-This is a very safe thing to do. This is a must if your website deals with private information or transactions.
3- You can have a lot of freedom with it. This means that your website can grow or shrink as your needs change.
4-VPS servers are affordable. This means you can save money on your server costs while
The Good Things about Hosting on France VPS Server
A virtual private server (VPS) is a flexible and inexpensive choice for businesses of all sizes. VPS servers have many advantages, such as:
More freedom and scalability: You can quickly scale it up or down to meet your business's changing needs.It can offer better speed than shared hosting, which makes it a good choice for businesses that need reliable hosting and have a lot of traffic.
Higher security: With a VPS server, you can make your server more secure by isolating it from other users on the same actual machine, for example.
More power: You have more control over your server environment with a VPS server than with shared hosting. This means you can add your apps and make configuration changes that would be impossible with shared hosting.
How to Start with VPS Server in France?
As your online business grows, you may need more than a shared hosting account to keep things going smoothly. If you are getting more traffic or running out of resources, upgrading to a VPS server may be time. It can give you the tools and options to keep your business running well. When picking a VPS server for your business, remember a few things. First, you must ensure the provider has enough resources to meet your wants. When choosing, consider things like uptime and customer service.
Once you've found a VPS server that fits your needs, the next step is to set it up and get it going. Most providers can help you do this if you feel unsafe doing it yourself.
Overall, a VPS server can help your online business in many ways. It will help speed up and improve how your website works and give you better security. If you want to improve your online business reliably and cheaply, consider a France VPS Hosting.