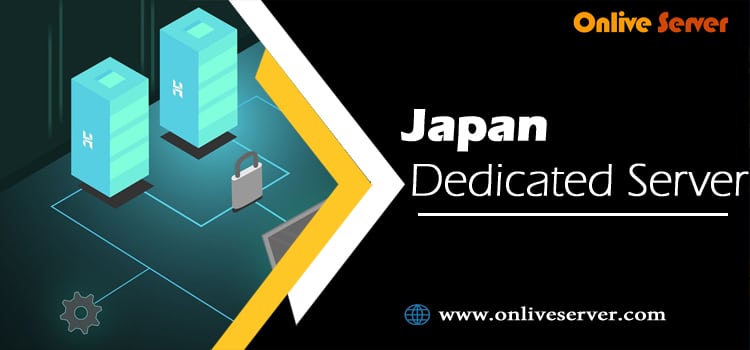 When you choose Onlive Server as your Japan Dedicated Server provider, you can be assured that your business will run smoothly. Many of our clients have trusted us with their business's IT needs, and they couldn't be happier with the results. Take advantage of the great Dedicated Server hosting services we provide today to see why so many people choose Onlive Server when they need Japan Dedicated Server …
Reliability and Speed
It is undoubtedly that reliability and speed are two major requirements for a good Japan Dedicated Server, whether it is server shared hosting or dedicated hosting. However, you'll find out that most companies will not provide satisfactory services regarding those issues. This may be due to its servers being located too far away from your target market, resulting in poorer performance due to low speed and downtime during maintenance work. Onlive Server offers excellent services of both reliability and speed with Japan Dedicated Server, as our servers are located in Japan – close to most parts of Asia. That means lower latency on your website compared with other servers elsewhere in Asia, which benefits greatly from increasing conversion rates on your e-commerce sites. We offer a guaranteed 99% uptime guarantee with all plans that we have at different budget levels.
24/7 Support
That's what you'll get when you work with Onlive Server. Our top-notch support team is always ready and waiting to answer your questions, no matter when you call. They can also guide you through a resolution if problems arise during your service. Since our goal is to ensure you're happy at all times, we provide around-the-clock assistance via phone, email, or live chat. There are no time restrictions on any of these channels, so feel free to reach out whenever necessary. We're always here for you!
Low Cost
Getting a low-cost, high-quality Cheap Dedicated Server that is actually close to your physical location can sometimes be difficult. Not so with the Onlive Server, which offers one-of-a-kind quality hosting that your business needs. As an all-in-one service provider in addition to being highly affordable, you will find no better solution when it comes to selecting an international host. Their service providers have been hand-picked and are committed to providing your business with 24/7 support whenever necessary. When you choose any of their services they offer a 30-day refund policy, meaning if you're not satisfied within those 30 days simply cancel and receive a 100% refund on any unused period. It doesn't get much better than that!
Easy Management Tools
Managing your web hosting services used to require you to log in through ssh and issue complicated commands. That's no longer necessary! Our intuitive control panel makes it easy for anyone to quickly manage their account online. You can easily add new domains, backup files, install WordPress, configure email accounts, and more without ever logging into your server or writing a single line of code. Just click one button and we'll take care of everything else. This is particularly important if you need instant support or simply don't want tech-savvy staff monitoring your site day in and day out – let us do all of that while you focus on running your business!
Free Backup
Reliable online services will provide you with an additional backup service, which ensures that your data is always safe. Cloud hosting is provided by all of our servers, so if you're worried about not being able to back up your data or applications, don't be. Just login and create an account from your desktop and you'll have unlimited storage space! You can even manage backups through our My Control Panel. We also provide daily backups on all shared hosting packages so you can be sure that your site and business are always protected.
Free IP Address Rotation
Most hosting services give you only one IP address, which is assigned permanently to your account. This can be problematic if you have more than one location or frequently make changes in your site's infrastructure; it makes certain maintenance tasks like updating your site and managing email impossible while active on that IP address. The best way around this is by getting a dedicated server with full unrestricted access. With unrestricted access, you can create an unlimited number of users, mailboxes, and other items without having to worry about conflicts over shared resources.
Enterprise-Grade Security Features
One of our most attractive features is that we offer enterprise-grade security, including firewalls and spam filters with our Japan Dedicated Server hosting plan. This is a big deal because while they're small issues in your personal life, they're huge problems in a business setting. We have firewall solutions by Cisco and hardware gateways by Intel. But we also offer software firewalls at no additional cost – and you can use them with any operating system or virtualization platform. We don't just focus on security, either: we also guarantee that your data will be safe from server downtime with our multiple redundancies built into every level of our services.